'I Know This Much Is True' Premiere Review: Mark Ruffalo dual role sees twins Dominic and Thomas in conflict
'I Know This Much Is True' Episode 1 introduces us to Dominic and his brother Thomas who is diagnosed with Schizophrenia Spoilers for 'I Know This Much Is True' Episode 1
From the first episode of HBO's 'I Know This Much is True', it is clear that the show centers on the suffering and heartbreak of Dominic (Mark Ruffalo) and his twin brother Thomas (Mark Ruffalo). The episode begins in the present, in 90s October when Thomas is heard reading prayers loudly in a library with a huge knife in his hand. As the scared public escapes away from him, Thomas decides to chop his hand off in plain visibility. It looks ghastly, but to have the determination to chop off one's hand with a kitchen knife, that must have been possible only with a deep sense of belief regarding what he is was doing.
When Dominic is taken to the hospital by the cops, he is asked to sign a consent form to attach Thomas' hand back. Thomas, however, tells him not to because he sacrificed his hand to God and if the hand was reattached, he would do what he did again. He sounds manic, and yet, when he tells Dominic to stand up for him at least this time, we understand that their past has not been smooth sailing. It is at this point that Dominic begins to recall instances from the past.
He remembers the time when Thomas and he were kids. His stepfather Ray (John Procaccino) was violent and even abusive especially towards Thomas. Ray has a problem with the way Thomas is being "pampered" by his mother and this opinion that Thomas is a "loser" sticks through years. Even as Ray continues and taunts and goads Thomas about a medical condition that he has no control over, it is Dominic that Thomas depends on. However, Dominic doesn't really stand up for Thomas so much as stay back and support after. That explains Dominic's comment in the present about standing up for him.
We also see that Thomas was a lot better when his mother was still alive but after she was diagnosed with cancer and her medical condition worsened, Thomas also began to withdraw into a shell. His paranoia grew manifold and led to him believing that it was God who took his mother away. So why did Thomas think that a sacrifice was necessary? We don't know that yet, but what we do know is that between the past and the present, the one person that Thomas could depend on has been Dominic. This is irrespective of how Dominic's life is affected and we see that reflected in the present.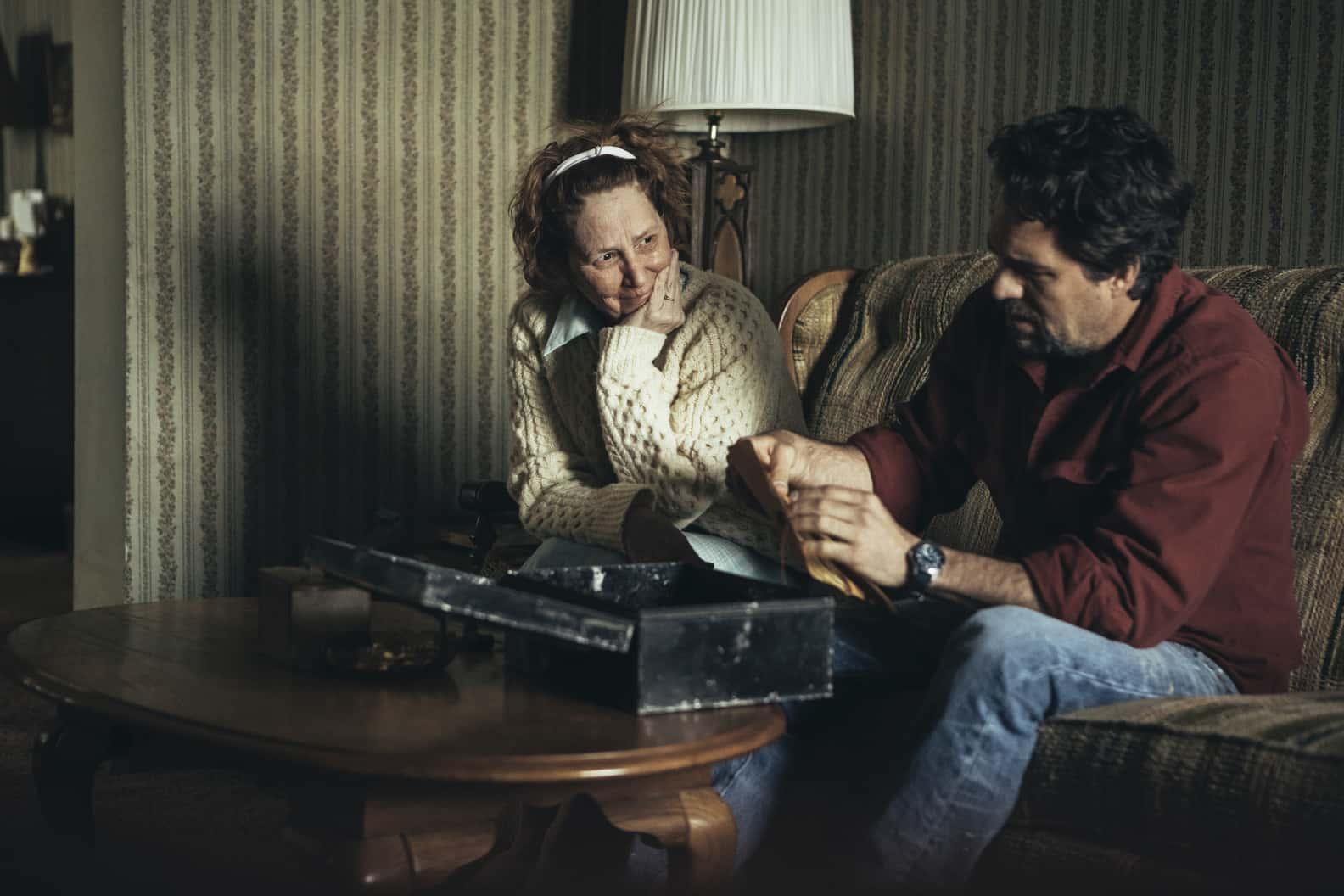 When Thomas is released from the hospital, instead of being taken to his usual facility where he had stayed for years, Thomas is told that he is being transferred to a different facility that neither Thomas nor Dominic appreciates. And the brothers learn this on the way to the facility with two cops accompanying them, leaving them no way but to protest the decision. At one point, when Dominic realizes that this facility that Thomas has been taken to is not as patient-friendly as his previous one, he tries to talk to the men in charge but is repeatedly told that the decision has been made and cannot be retracted.
As he struggles to fight for his brother, the one thing that Thomas believed Dominic had never done, the episode comes to an end and with it we realize that this is going to be a tough watch. It is going delve deeper in Dominic's suffering, Thomas' condition, and the twin brothers' family. The two of them don't know who their real father is yet, because their mother didn't reveal this until the very end, but that might change soon.
'I Know This Much Is True' airs on Sundays at 9 pm ET on HBO.
Disclaimer : The views expressed in this article belong to the writer and are not necessarily shared by MEAWW.
Share this article:
'I Know This Much Is True' Premiere Review: Mark Ruffalo dual role sees twins Dominic and Thomas in conflict