'I Am Mother': Release date, plot, cast, trailer and everything else about the Netflix sci-fi thriller The trailer to Netflix's 'I Am Mother' is thrilling, to say the least. Set in an apocalyptic age, 'I Am Mother' follows the story of an anthropomorphic robot who is made in charge of 63,000 human embryos after an accident wipes away the humans.
At the beginning of the trailer, the anthropomorphic robot who plays Mother (voiced by Rose Byrne) says: "This facility was designed to give humanity a second chance. One that began with you. Daughter."
Release date:
The movie is scheduled to stream on Netflix on June 7, 2019.
Plot:
The official synopsis of the show reads, "A sci-fi thriller about a teenage girl (Clara Rugaard), who is the first of a new generation of humans to be raised by Mother (Rose Byrne), a robot designed to repopulate the earth after the extinction of humankind. But the pair's unique relationship is threatened when an injured stranger (Hilary Swank) arrives with news that calls into question everything Daughter has been told about the outside world and her Mother's intentions."
Directed by Grant Sputore, the film was first screened at the Sundance Film Festival earlier this year as an independent film, following which Netflix picked it up to distribute.
Cast:
Rose Byrne voices Mother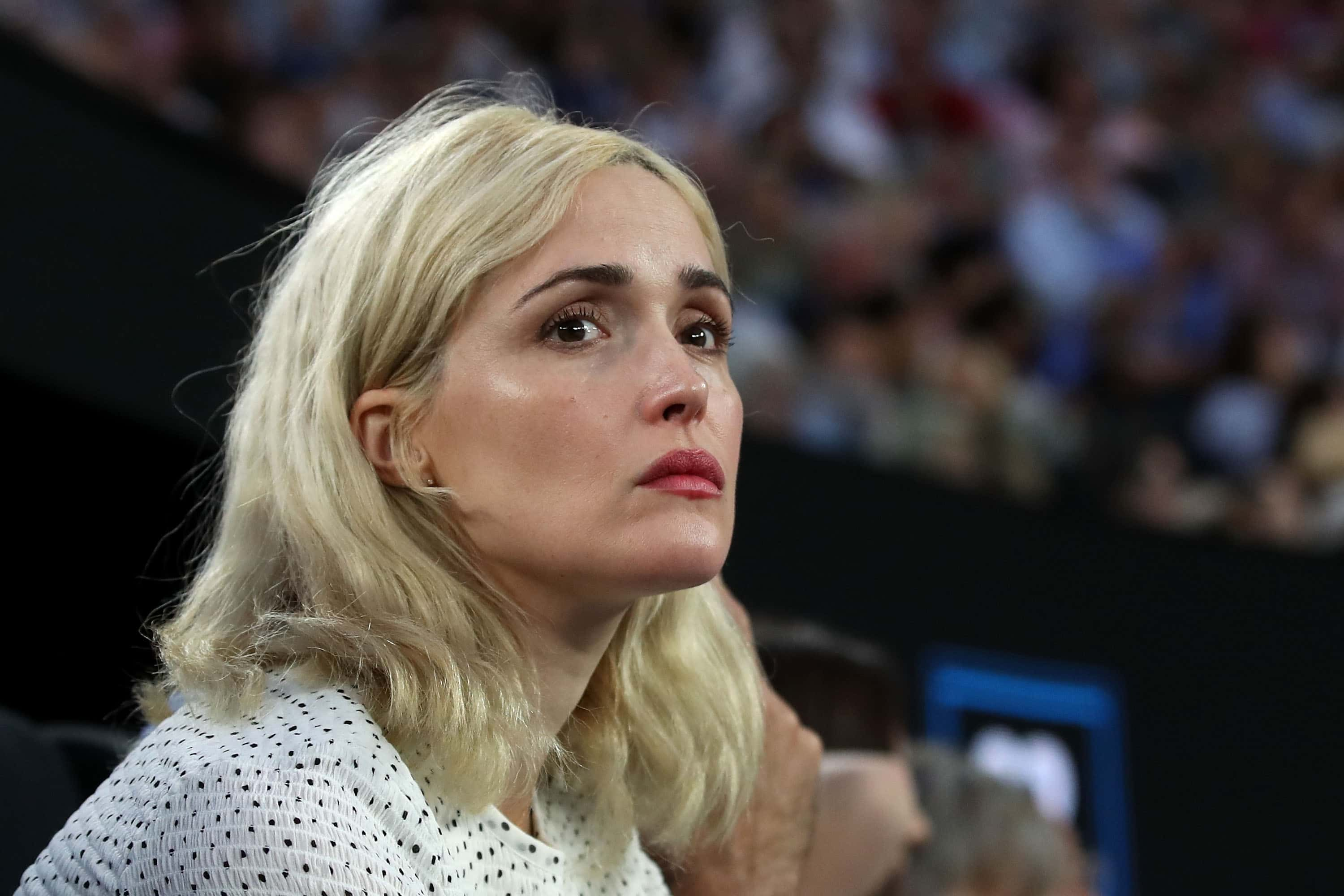 Byrne lends her voice to the robot Mother in 'I Am Mother'. The Australian actress essayed the role of Ellen Parsons in all 59 episodes of the crime thriller series 'Damages' - a role which earned her two Golden Globe Awards and two Primetime Emmy Award nominations. She established herself as a comedic actress with 'Get Him to the Greek' and 'Bridesmaids'.
Hilary Swank as Stranger
Academy Award-winning actress Hilary Swank needs no introduction. The actress is the recipient of numerous awards including two Academy Awards, two Golden Globe Awards, two Critics Choice Awards and a Screen Actors Guild Award.
She received her first Academy Award for Best Actress and the Golden Globe Award for Best Actress for her performance of Brandon Teena, a transgender man, in the biographical film 'Boys Don't Cry'.
Trailer:
The film opens in an abandoned, nondescript, high-tech bunker days after an accident has wiped out humanity. Mother, who is voiced by Rose Byrne, is an anthropomorphic robot who has been made in charge of 63,000 human embryos.
Mother selects one to harvest, nurture and raise - an embryo who grows into Daughter (played by Clara Rugaard), who lives her life thinking she is the only human on earth. Life is going just fine with Daughter thinking she is the only one Mother is nurturing because humanity needed a "second chance".
"This facility was designed to give humanity a second chance," Byrne's Mother says in the trailer. "One that began with you. Daughter." Things, however, are not like they seem as the trailer gives us an insight into the possible devious motives of Mother. When a wounded stranger (played by Swank) somehow makes it to the facility, things escalate.
Where to watch:
The sci-fi thriller is set to release on Netflix June 7.
If you liked this, you'll love these:
'Interstellar', 'RoboCop', 'Ex Machina', 'Chappie' and 'Pacific Rim'.
If you have an entertainment scoop or a story for us, please reach out to us on (323) 421-7515.
Share this article:
I Am Mother Netflix Hilary Swank Rose Byrne Release date plot cast trailer Clara Rugaard