Hunter Biden accused ex-wife of drinking wine, smoking pot 'at Camp David with Michele' in letter, claims report In the latest scoop from Hunter Biden's laptop, a letter he drafted to his ex-wife and kept on his laptop reportedly claims she was drinking wine and smoking marijuana at Camp David with "Michele."
This was reported by right-wing outlet The Gateway Pundit, which refers to President Joe Biden's second son as a "tortured soul" -- Hunter has had longtime problems with alcohol and drug addiction. He allegedly wrote about his problems and drafted letters to family members complaining about how they responded to his issues.
These communications were found on a laptop that Hunter left at a computer repair store in Delaware. According to the report, the 50-year-old forfeited his rights to his laptop because he never returned to pick it up, according to terms of his contract with the computer repairman. The repairman, identified as John Paul Mac Isaac, subsequently contacted the FBI to inform them he had Hunter Biden's laptop and at some point, it was collected by the authorities.
While there is no official investigative report on the contents of the laptop as yet, Isaac made a copy of the hard drive. The laptop reportedly contained a trove of photos, videos, letters, text messages, et cetera about Hunter's life.
According to the Gateway Pundit, the laptop revealed how Hunter maintained a PornHub account where he stored images and footage of his sexual activities. Meanwhile, the laptop also contains letters drafted by Hunter, and one of them has him directing his comments to his ex-wife and complaining about her leaving him. He then shared the following, per the outlet:
And you are drinking wine and smoking pot on the porch with Chris and Amy (the oh so virtuous) or at Camp David with Michele or in NYC with MD, or on the beach with Art and his kids. And I am here waking up alone on my way to a breathalyzer and a pee test…for what?( I have the liver of a 20 year old by the way according to my last blood test.)
Hunter is seen in the letter telling his ex how he has to be drug tested but she has the freedom to smoke pot and drink wine with her friends, notably "at Camp David with Michele." According to TGP, this "likely" refers to Michelle Obama considering the high-profile venue, but it remains unverified.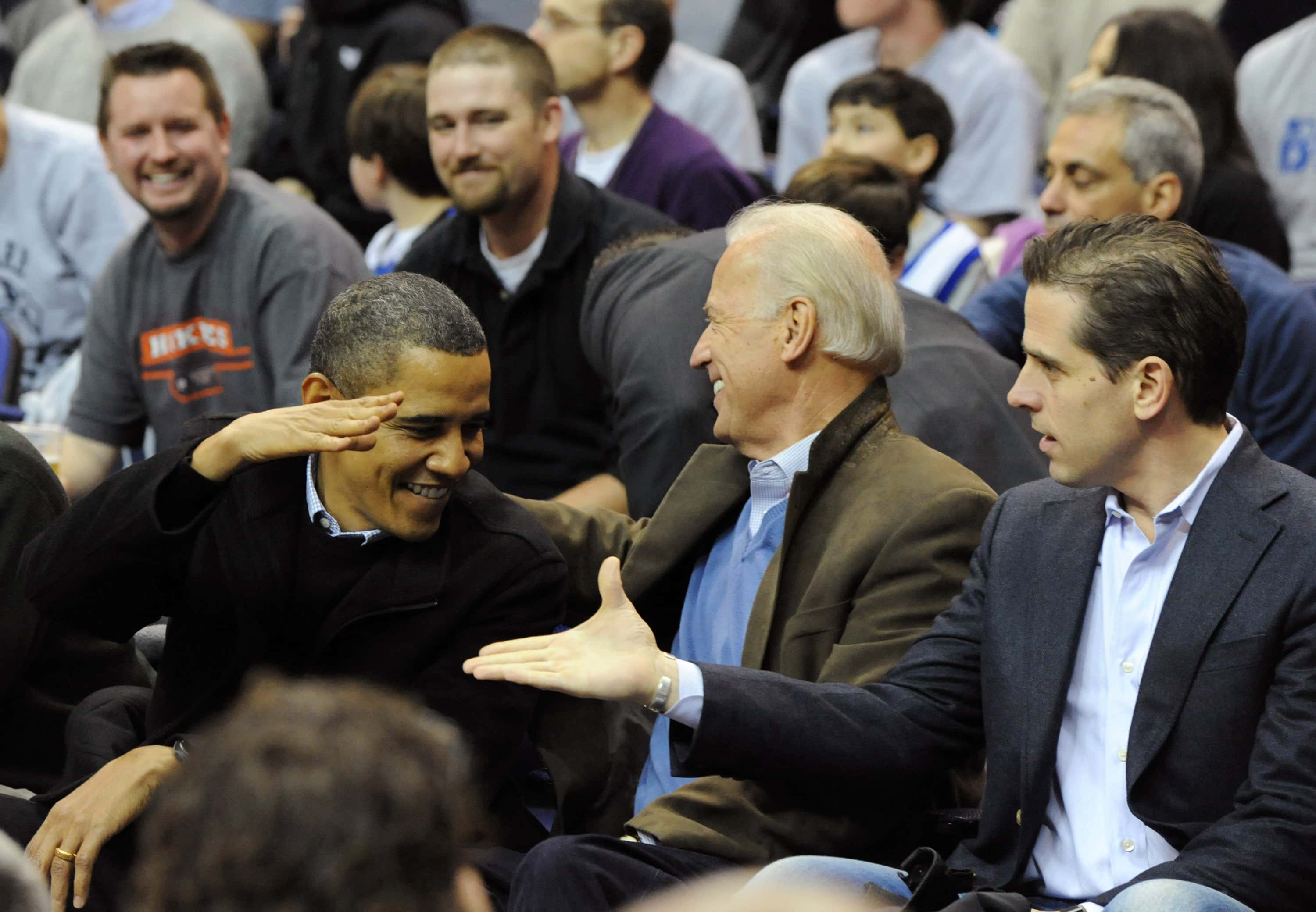 Last October, the New York Post shared a trove of bombshell emails from the laptop. It noted how Isaac had called the FBI as well as an associate of Rudy Giuliani after the equipment was left behind by Hunter, whom he identified because a sticker on the laptop reportedly bore the name of the Beau Biden Foundation, a charity named after his late brother.
"Before turning over the gear, the shop owner says, he made a copy of the hard drive and later gave it to former Mayor Rudy Giuliani's lawyer, Robert Costello," the Post said. "Steve Bannon, former adviser to President Trump, told The Post about the existence of the hard drive in late September and Giuliani provided The Post with a copy of it on Sunday."
"Other material extracted from the computer," the Post continued, "includes a raunchy, 12-minute video that appears to show Hunter, who's admitted struggling with addiction problems, smoking crack while engaged in a sex act with an unidentified woman, as well as numerous other sexually explicit images."
That said, the contents of the said laptop are yet to be verified for authenticity.