Who chairs House Ethics Committee? Matt Gaetz faces probe into sex trafficking and illicit drug use allegations
Gaetz denied the allegations claiming that they were part of an 'extortion plot' The House Ethics Committee, led by Ted Deutch, will investigate GOP Rep. Matt Gaetz (Getty Images)
The House Ethics Committee on Friday, April 9, announced it was launching an investigation into allegations against Florida Republican Representative Matt Gaetz. The 38-year-old lawmaker, who is known to be a staunch supporter of former President Donald Trump, is facing a federal investigation over accusations that he violated sex-trafficking laws. Last month, The New York Times published a bombshell report saying the probe against Gaetz over him having sex with an underage girl was started in the final months of the Trump administration and the inquiry is part of a broader trafficking investigation into another politician from Florida.

Top members from both parties who are on the committee said they were looking into a host of potential offenses against Gaetz and they include both potential illegal activity and breaching of the House's rules. Gaetz has also been accused of showing to other lawmakers nude pictures of the women he slept with, even on the House floor, and bragging about his sexual conquests.
RELATED ARTICLES
Why hasn't Trump openly defended Matt Gaetz yet? Ex-POTUS and close circle not fond of 'unserious person'
Matt Gaetz could be sentenced to 30 years in prison and fined up to $10,000 if sex trafficking charges are brought
"The Committee is aware of public allegations that Representative Matt Gaetz may have engaged in sexual misconduct and/or illicit drug use, shared inappropriate images or videos on the House floor, misused state identification records, converted campaign funds to personal use, and/or accepted a bribe, improper gratuity, or impermissible gift, in violation of House Rules, laws, or other standards of conduct," Ethics Chairman Ted Deutch, also a representative from Florida, and ranking Republican member Jackie Walorski, from Indiana, said in a joint statement on Friday.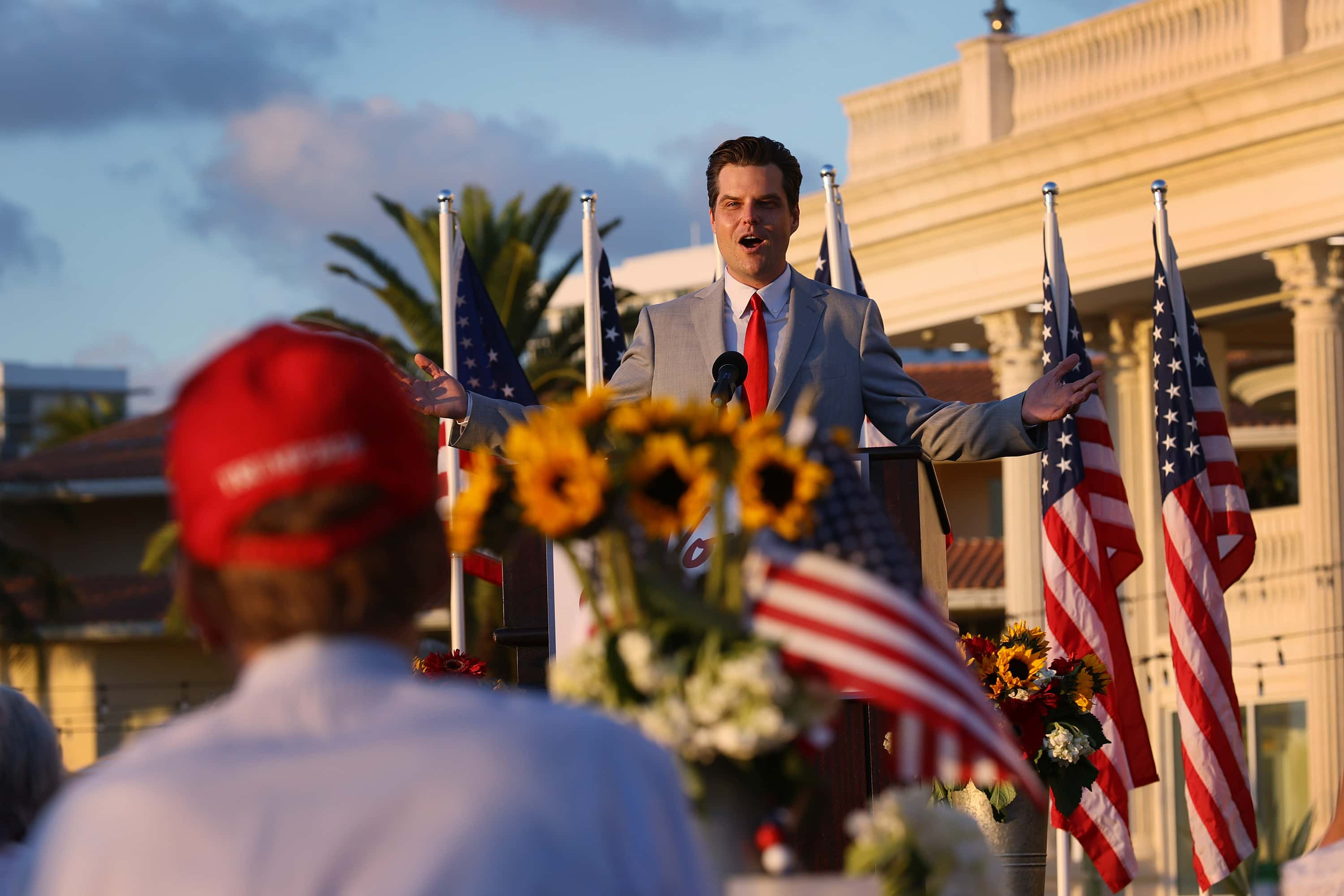 While Gaetz denied the allegations on one hand alleging that they were part of an "extortion plot", a recent report revealed that he sought a blanket pardon from the Trump administration for not only himself but the president's other allies in the Congress.
What does the House Ethics Committee do?
The ethics committee is one of the committees of the US House of Representatives that has a number of functions and all of them are centered around the standards of ethical conduct for its members. It agrees on a set of rules that determine what behavior is considered ethical for the members (like those related to travel, gift, campaign activities, conflicts of interest, etc.); carries out investigations into whether the members have flouted the standards set; recommending to the House what action the House should take after an investigation against a member takes place (like whether to censure a member or expel him/her from the House); etc.

The committee, which was created in 1967 and was known as the Committee on Standards of Official Conduct prior to the 112th Congress, has an equal number of members (five) from both the Democratic and Republican parties and this split is said to have limited the committee's power by giving either of the two parties an effective veto. The committee has often faced criticism over its action and to counter that, it has set up the Office of Congressional Ethics -- an independent non-partisan body to look after the ethical conduct in the House.
Who is Ted Deutch?
Earlier in April, Florida's Sun-Sentinel reported that "If Congress does anything about the maelstrom of accusations surrounding north Florida Rep. Matt Gaetz, it will come from the House Ethics Committee, which is chaired by South Florida Rep. Ted Deutch".
On April 1, House Speaker Nancy Pelosi said the Gaetz issue is something for the ethics committee to handle and Deutch, who has been serving as a House member since 2010 and was tapped as the chairman of the committee in 2019, has the tricky responsibility of probing a House member on his shoulders. While appointing Deutch, 54, as the chair after the Dems took control of the House, Pelosi cited his "towering integrity and firm commitment to fairness and justice". Pelosi appointed Deutch once again this January and hailed him over his "firm, fair leadership".
---
.@SpeakerPelosi & House Dem Caucus appoint @RepTedDeutch to another term as Ethics Committee chair.
It's a somewhat tricky job because the panel interprets and enforces ethics rules — which means judging alleged transgressions committed by other members of Congress. pic.twitter.com/VD6fxrdunp

— Anthony Man (@browardpolitics) January 8, 2021
---
Before his stints as the chair of the ethics committee, Deutch worked as top Democrat on the same panel since the 113th Congress and played a key role in helping with reforms in the way the Congress handles instances of sexual harassment.