British mom Rebecca Crawforth, who was once homeless, now owns a range of beauty tools loved by celebrities from Oprah to Kim Kardashian With the dawn of the 21st Century, the world is moving away from an era of male dominance into a space where women empowerment is key. In recent years, the world's population has seen a surge in the number of women role models all around, and one such person to look up to is Rebecca Crawforth.
There have been multiple stories of great men and women rising from the ashes of poverty and going on to do great things. But Rebecca took her struggle a step forward, and conquered her adversities to launch a successful beauty business loved by the stars — and is on track to make £700k in her first year itself.
The 33-year-old from Doncaster, who lives with her two children 12-year-old Harry and three-year-old Hettie, along with her 33-year-old husband Curtis, left school when she was only 13 and found herself sofa surfing in her early twenties, and was always on the move, trying to look for a new job opportunity wherever possible.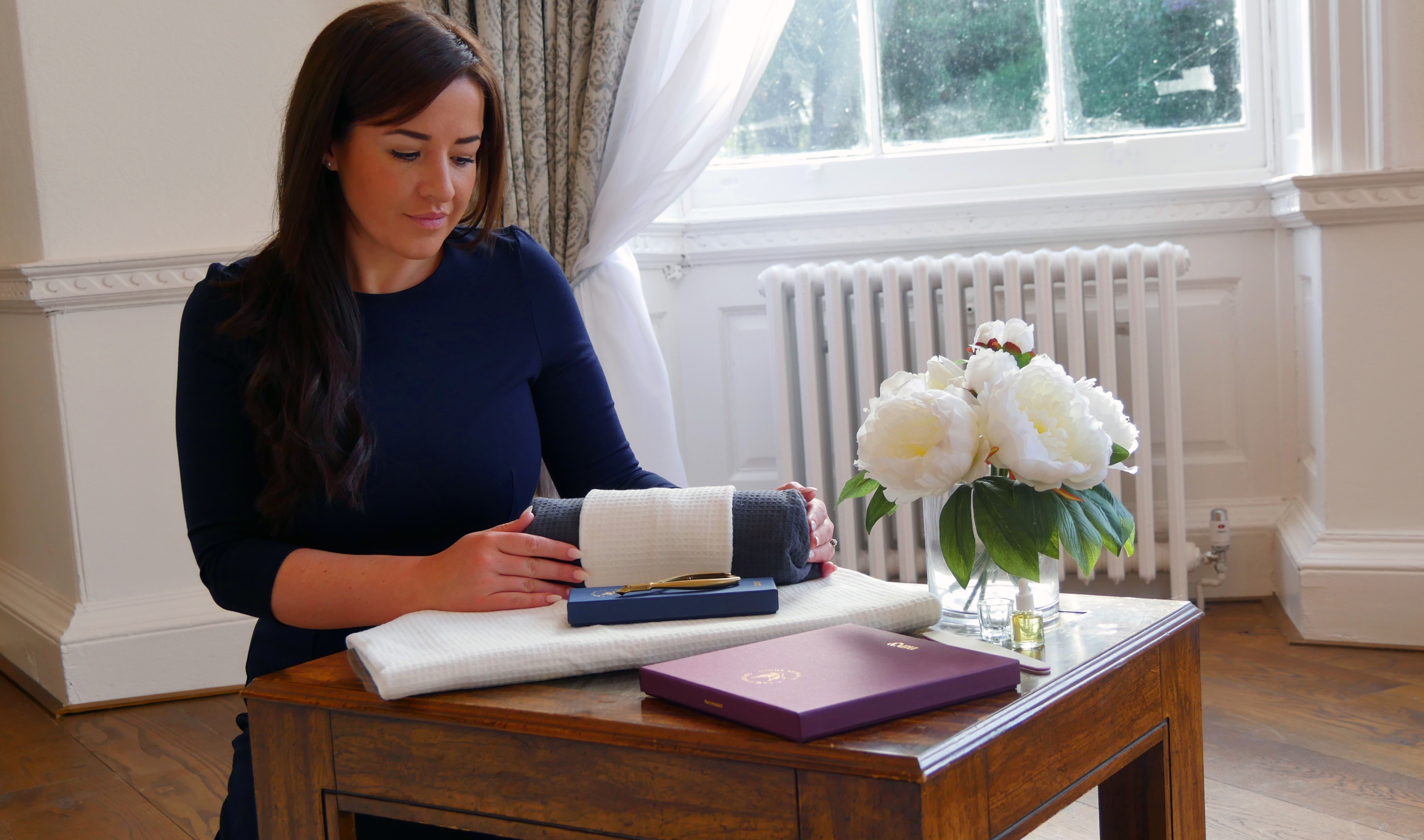 The young teen became a mum at 21, and desperate for a quality start in life, she channeled all her energy into launching her own business and eventually won the funding for her own firm from The Prince's Trust, a youth charity that helps young people aged 11 to 30 get into jobs, education, and training.
But tragedy struck the young entrepreneur once again in the form of a rare brain condition in 2015, which lead to lifelong autonomic dysfunction. She had to sell her two successful salons, that she had built with the Prince's Trust fund, and while lying in her hospital bed, Rebecca came up with the idea to launch a pioneering beauty tool brand, which she eventually named Navy Pro.
---
---
MEA WorldWide (MEAWW) recently caught up with the working mom, where she discussed her journey from being a homeless, single mother, to being a successful woman entrepreneur and founder of a high-profile nail care brand.
What made you think of diving into the business of beauty tools?
When I owned salons (2008 — 2014), I was always very thorough with cleanliness and hygiene but felt restricted in what I could do. The tool hygiene available in the UK is primarily the traditional blue disinfectant as to clean as often as required would cause rusting to the tools, meaning they would need replacing. This would be quite costly to change 30+ tools at £10+ per unit each month. The tools would also blunt and bend so easily, I could never understand why beauty professionals didn't have the same resources and tooling as other professions.
How was your journey of blossoming a small business into a celeb-loved brand like?
I set up social media pages and began just talking and posting about the business, even when I had only a few hundred followers I stayed consistent. I knew it was important to get influencers talking too so I allocated a small batch of stock to known salons and influencers and just hoped they would talk about the product and they did! The products themselves and the delivery is of the highest standard. Each package is personalized and arrives with the Navy Pro signature fragrance and a Yorkshire Tea bag.
---
---
What were some of the most challenging points of your career while building Navy Pro as a booming cosmetic brand?
I am a middle child and I always wanted to be independent and living for the moment. I left school at 13 with next to no education or qualifications. I traveled loads and was never without work, I always talked my way into new jobs and opportunities. Not knowing what direction to go in, I was made redundant from a large department store. I lost not only my job but my home and resorted to staying on my grandma's sofa while carrying my first baby.
I knew I was meant to be self-employed as I always found myself questioning why, how and when people did what they did, people and their jobs always intrigued me. I sold my salons in late 2014 and had major brain surgery in early 2015, due to a rare brain condition, after the surgery I was left with Autonomic Dysfunction. Sitting in my hospital bed, recovering from major brain surgery, I dreamt of kick-starting my dream business model – a pioneering beauty tool brand.
How were you able to overcome all of the personal and professional challenges that you faced on your way to success?
I try to stay focused and set myself little goals and ensure I take at least one day where I do not work so I can refresh my mind. If I've ever missed a day off it's left me unproductive and makes me feel unbalanced and that's no good for my health or wellbeing.
Trying to think positive and take help whenever it's offered is super important. Sometimes you can be hung up by the tough times but it's important to remember tough times make you who you are.
Who is the one person that you would like to credit your professional success to?
My husband, he is my savior and has supported me through everything, he's never let me down and is always there with useful practical advice, he's also a great daddy to our children. I also have a close friend who is a Finance Director Michael Reeder — he has been a rock and had faith in me throughout.
If there was something that you could have done differently in your personal and/or professional career, what would it be and why?
I would have not tried so hard to please other people, sometimes we focus too much on other people's opinions and it can hold us back from what's meant to be.
How do you manage to juggle your time between all of your work commitments?
It's always eventful and never a dull moment. When the kids aren't at nursery or school they are with me helping pack parcels and getting organized. I feel it's important that my son learns about money and business and I love him taking interest in what his mum does.
My daughter knows mummy works lots but she loves to be with me in the office. My Mum and Nan even get involved too – it really is a family affair! I must admit it's a struggle but my husband and close family help with child-care when possible.
What are some of the future projects that you are currently excited about?
I would really love to get listed in a luxury retailer such as SpaceNK creating an 'at home' tool kit. I'd also like to work with the UK government in improving hygiene standards here in the UK.