'Highway to Heaven' Review: Feel good watch that sparks hope Spoilers for 'Highway to Heaven'
A miracle is defined as an extraordinary event manifesting divine intervention in human affairs. Well, that's exactly what Angela Stewart, a full-time angel does as she intervenes when someone needs help badly in Lifetime's new watch 'Highway to Heaven' where she helps a grieving Cody deal with the passing of his mother.
The Lifetime flick is part of a special movie series event that is inspired by Michael Landon's iconic 80s television series Highway to Heaven and looks to be exactly what is needed to get us warm as the weather gets colder. Read on to know our thoughts on 'Highway to Heaven'.
READ MORE
'List Of A Lifetime': Release date, spoilers, plot and all about Lifetime drama
A Crafty Christmas Romance': Release date, plot, cast and all you need to know about Lifetime's holiday movie
'Highway to Heaven' begins as we see Angela Stewart (Jill Scott) narrate that miracles are never ordinary and that they happen as her boss sees fit. She goes on to tell us that she is an angel who comes to those who need help. Angela is at a high school for the job of a temporary guidance counselor and her target, Cody (Ben Daon). The boy in 8th grade lost his mother over a year ago and hasn't been the same since with him acting out and causing problems in school. We also meet Barry Watson as Principal Bruce Banks who loves Angela's credentials and hires her immediately. What follows is a journey of healing as Angela gets to the bottom of Cody's feelings, his family's, and even Principal Bruce's as she goes about her job of providing help where help is needed.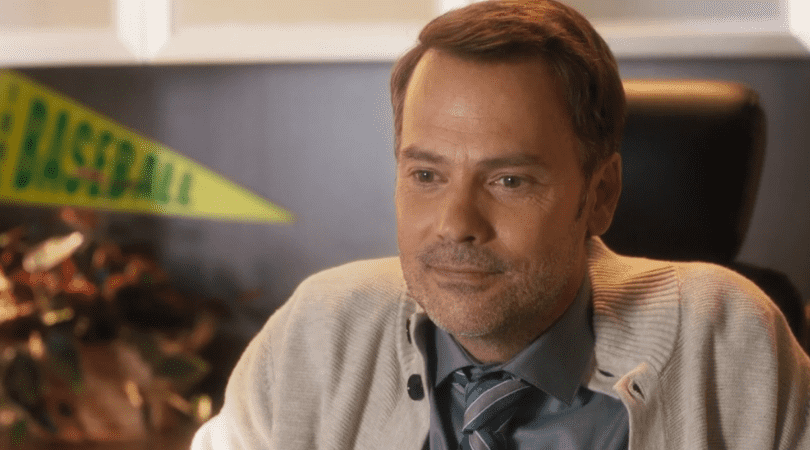 'Highway to Heaven' has minimal actors as the leads which allow each one of them to make their characters shine. Jill Scott as Angela is the perfect choice for an angel as she goes about her day dealing with various situations with a smile that makes you feel that everything will be alright. Her way of speaking itself is very comforting as she goes about being more than just a guidance counselor. Almost a family therapist, we liked watching her piece a broken family back again. Barry Watson, too, is extremely likable as the friendly principal who thinks the counselor he hired is nuts when Angela reveals her true nature as an angel. Ben Daon gives a good performance as well as a kid who lost his mother and whose father is having a hard time too. As Angela gradually gets each one to open up and solves problems with her special powers we wished we had someone like that too in our life to come along and help us out.
Feelings are fragile and important is what is showcased in the movie. The line 'try to be the light in someone's darkness' was meaningful as we can try and apply it in our lives as well, angel or not. ' Highway to Heaven' with its sweet story and great cast warmed our hearts. A feel-good watch we suggest huddling in with your family for a bonding session or just watching it to make yourself a bit happier if you're going through a hard time.
You can watch 'Highway to Heaven' on the Lifetime channel.