'Her Private Life' shows us Deok-mi's fangirl persona, but will Ryan Gold accept this version of her? 'Her Private Life', the K Drama starring Park Min-young as Deok-mi and Kim Jae-wook as Ryan Gold is about a fangirl who finds herself involved in a scandal due to an unforeseen situation. Deok-mi, a professional fangirl by night and an art curator by day is now involved in a dating scandal with idol Cha Shi-an, the same person that she is a big fan of. Ryan Gold, who doesn't know that Deok-mi is a fangirl suggests that the two fake a relationship to get rid of the scandal, but funnily enough, the two seem to like each other and their potential relationship will take off soon if the preview for episode 5 is anything to go by. There remains one big hurdle and that is Deok-mi's affection for Cha Shi-an (One).
Shi-an likes his biggest fan but doesn't know who she is but Deok-mi learns how much he treasures her when she sees a photo that she took of him framed in his house. He also tells Ryan of his fan that it seems like she understands him the best without ever having met him before and even marvels at how that is possible. Shi-an also develops a friendly relationship with Ryan, who lives in the same building as him and had also approached him to lend one of the artworks he owns for an exhibition at the art studio where Ryan works. After finding himself in Ryan's house by mistake because he was drunk, Shi-an and Ryan begin to interact more often.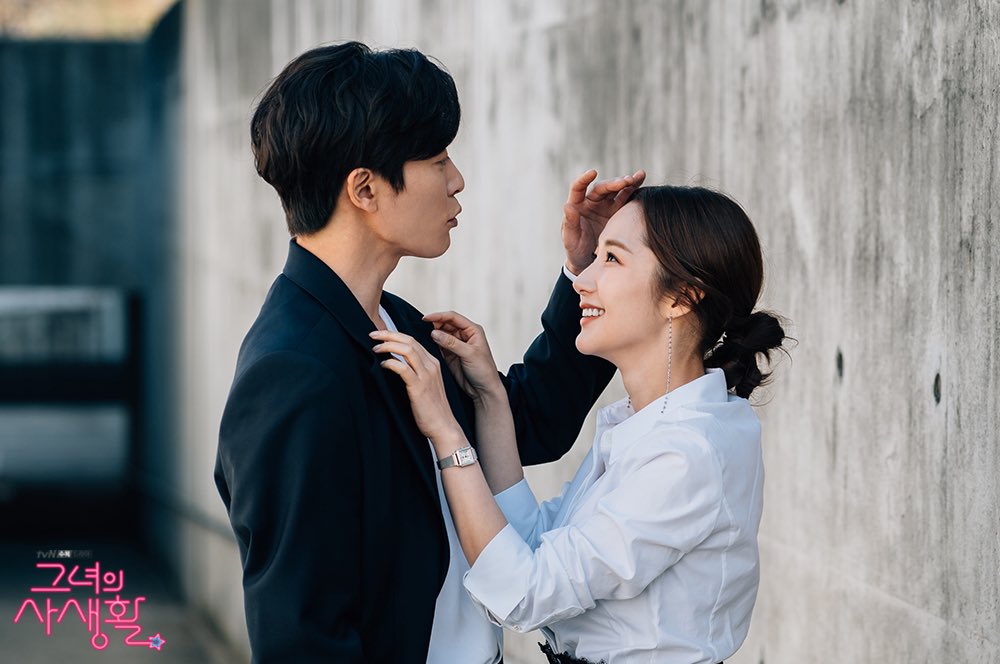 The preview of episode 5 also showcases how Ryan and Shi-an discuss the fan who has a fall with Ryan, and they seem to be conversing about some pictures that she has uploaded. So far, it seems that Ryan is still unaware of Deok-mi's other persona. From what has happened so far, Shi-an could be referring to the pictures that Deok-mi has uploaded of herself and Ryan to prove innocence in the dating scandal.
If Ryan were to get seriously involved with Deok-mi, her affection for Shi-an, which has been one of the reasons why she didn't date anyone, will be a hindrance to their relationship. Ryan's relationship with Shi-an will also be strained when the truth about Deok-mi is revealed. To top it off, she has lied about not liking Shi-an to Ryan to make sure that he doesn't find the truth about her. Now with Cindy, Deok-mi's rival joining the art gallery as an intern the truth about Deok-mi's fan page will surface, and we cannot wait to see if Ryan will accept her crazy-fan side.