Heather Locklear gets arrested for the second time after attacking a police officer and EMT
The law enforcement sources told the publication that Locklear was heavily intoxicated when one of her family members decided to call the authorities Heather Locklear (Source:Getty Images)
Heather Locklear, it seems, is never going to learn from her mistakes. The former 'Dynasty' star was reportedly arrested by police officials on Sunday night, and according to TMZ, this is her second time getting caught and arrested for a battery assault. Locklear was arrested from her home sometime after midnight over the weekend and was reportedly booked for two counts of misdemeanor - a battery upon an officer and an emergency personnel.
As reported by TMZ, the emergency call to 911, was initially reported for a disturbance. However, the law enforcement sources told the publication that when they reached Locklear's mansion, she was found to be heavily intoxicated. The call was made by one of her family members, who decided to report the authorities.
Locklear was clearly very agitated and while not fully being in her senses, she allegedly punched a responding deputy who was trying to separate her from the rest of her family members. If that wasn't all. She apparently kicked an EMT while they were putting her on the gurney.
Locklear, who was recently in the news for threatening to shoot herself, was first taken to the hospital after the incident, post which, she was taken to jail where she was booked. As per reports, the actress is being held on a $20,000 bail.
This incident comes only a week after it was reported that the troubled actress was placed on an involuntary psychiatric hold when she allegedly was accused of choking her mom and attacking her dad.
The 'Melrose Place' star was admitted into the hospital for evaluation after one of her family members called 911 and said that they were concerned about her behavior. A law enforcement spokesperson told the website that Heather was acting "erratically" and that "she was trying to find a gun to shoot herself". Later, she was taken to a local hospital and the incident has been reported to be "only medical, nothing criminal."
Locklear's ex-fiance, Jack Wagner, after hearing of the incident, said that he is praying for his former 'Melrose Place' co-star. "Listen, we all have our struggles and our issues. There's no one that can say we don't. So Heather's in my prayers," the 58-year-old said.
"I love her and her family and I just hope that she can really dig in and turn her life around. I love her to death and I just pray for the best for her and her family," he added.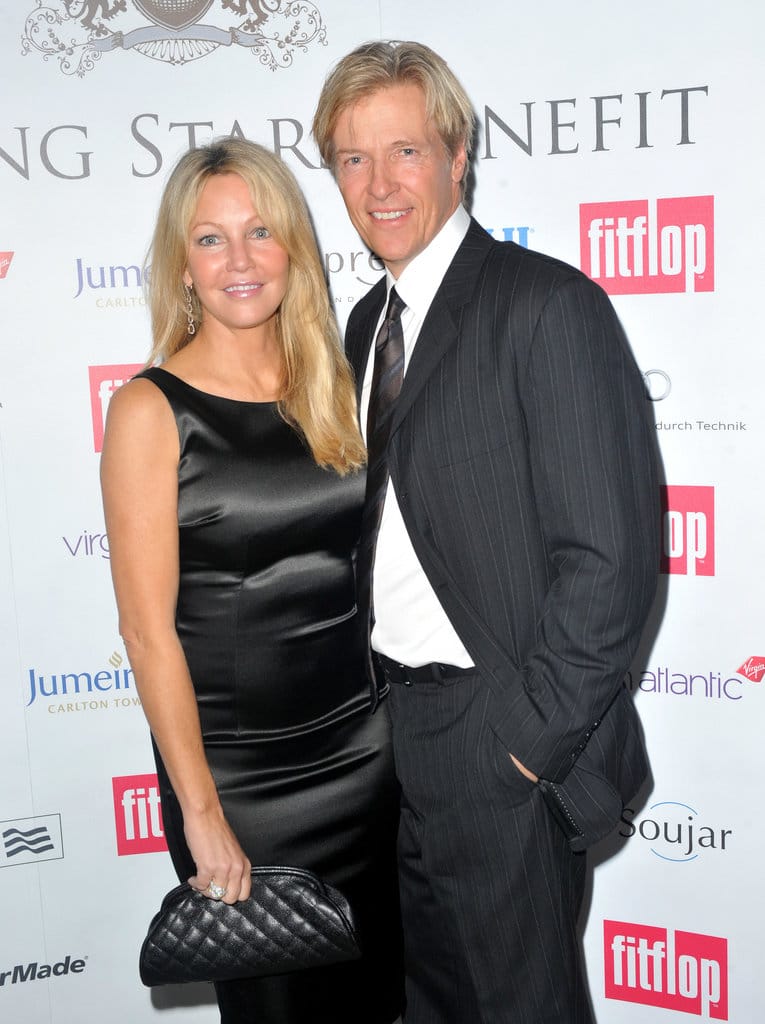 It is being reported that things started on Friday, when she first hit her fiance Chris Heisser, while they were out in the evening. Though the cops were not summoned for this unreported assault, however, they were called when the couple was seen arguing publicly a couple of hours later near the actress's Thousand Oaks home.
It has been a troublesome year for the 'The Perfect Man' actress, since in March, it was claimed that she checked into a rehab after being arrested for "domestic violence". On February 26, she was arrested after police was called to her home in Thousand Oaks, California. During the arrest, she allegedly threatened to shoot officers if they ever returned to her home.
At the time, it was reported that Locklear punched two police officers. She was charged with a felony count of domestic violence and three counts of misdemeanor battery on a peace officer. However, the charges were dropped in March.
A source, speaking up about Locklear's current state of being, shared, "[Heather] is clearly not getting the proper medical and mental health help she needs. It's not just about rehab for addiction issues, but about getting a proper evaluation and help for the underlying mental health issues."
"She isolates herself, which only feeds into the other issues. Of course, you can't force someone to get help — they have to want to — but it's hard for someone who is sick to make smart choices and keep at it. She has family and friends who are desperately trying to help," the source continued.