'Harry Potter 20th anniversary': Alan Rickman to Richard Harris, all the cast members who have died The Harry Potter series by JK Rowling is a global phenomenon liked by both kids and adults alike. The series chronicles the life of Harry Potter, a young wizard who lost his parents, and his friends Hermione Granger and Ron Weasley's adventures at the Hogwarts School of Witchcraft and Wizardry. The final Harry Potter film, 'Harry Potter and the Deathly Hallows Part 2', was released ten years ago in 2011, and fans celebrated this milestone on July 15, 2021.
Even though its been over two decades, the series still continues to hold a special place in the hearts of fans. Here's a list of some of the actors who played Harry Potter characters but are sadly no longer with us.
RELATED ARTICLES
Harry Potter and the people who just won't let it go: When will they ever stop milking the cash cow
Harry Potter actor Robbie Coltrane seen in wheelchair as he battles 'constant pain' of osteoarthritis
1. Alan Rickman
Professor Severus Snape, who had a history with Harry's parents Lily and James, was played by Alan Rickman. He was part of the Order of the Phoenix, and a Death Eater. Also, he was the headmaster at Hogwarts School of Witchcraft and Wizardry. Rickman died aged 69 from cancer in 2016. At that time, Daniel Radcliffe, who played Harry Potter, wrote that Rickman was one of the greatest actors he will ever work with.
2. Richard Harris
Richard Harris was the first actor to play Albus Dumbledore in the Harry Potter series. He acted as Hogwarts headmaster in the first two movies ie 'Harry Potter and the Philosopher's Stone' and 'The Chamber of Secrets'. Soon after the second movie, he was diagnosed with Hodgkin's disease and died at 72. After his death, Michael Gambon played the role of Albus Dumbledore.
3. John Hurt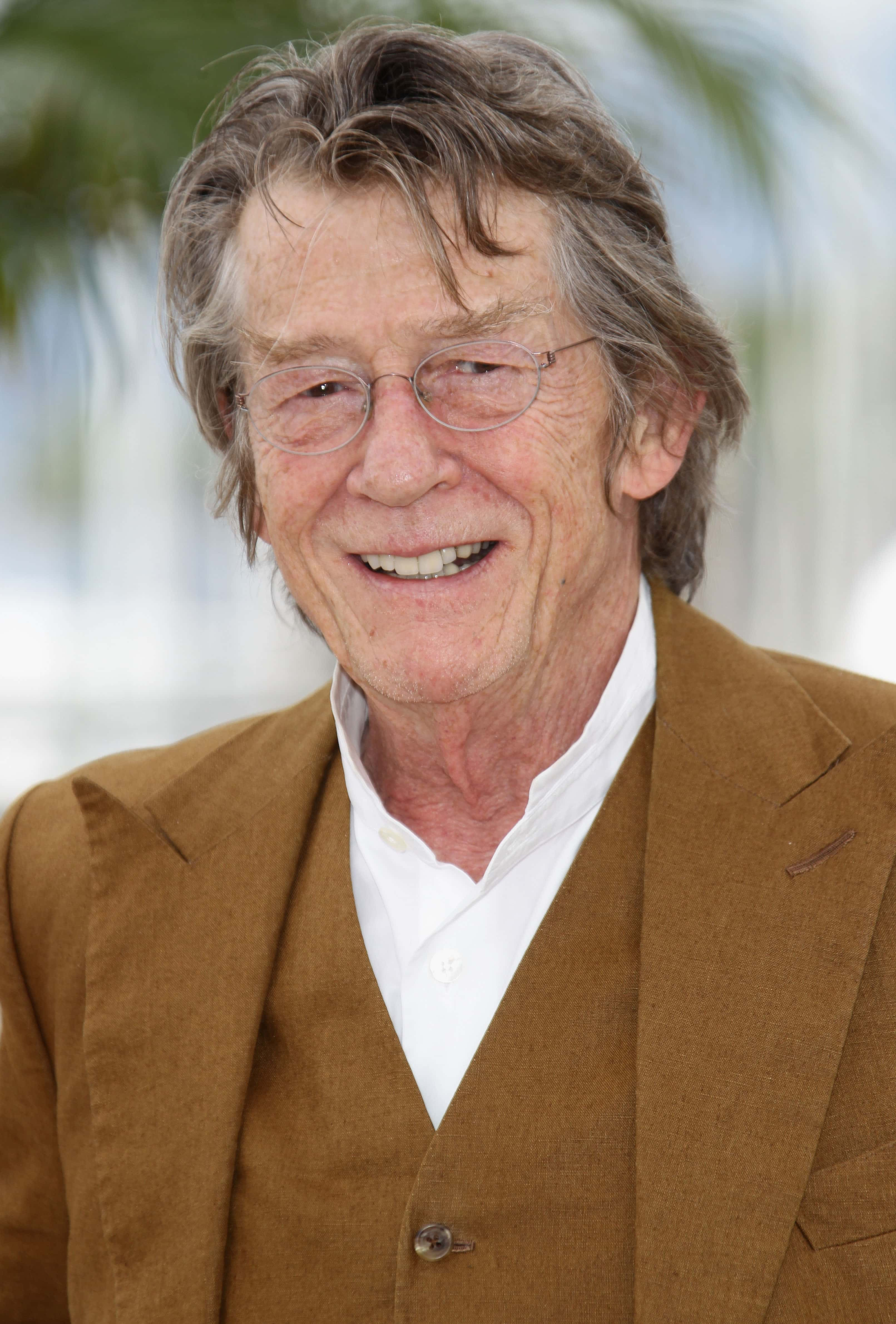 John Hurt played the role of Mr Ollivander, the owner of the wand store in Diagon Alley. His character is the most significant in 'Harry Potter and the Philosopher's Stone'. It is to him, where Harry goes to buy his wand and learns about the connection of his wand with Lord Voldemort.
4. Rob Knox
Robert Knox played a small role as Marcus Belby in the film adaptation of 'Harry Potter and the Half-Blood Prince'. The British actor had also been signed to reprise his role in 'Harry Potter and the Deathly Hallows'. But sadly, he died defending his younger brother Jamie in an attack outside a bar in 2008.
5. Dave Legeno
Dave Legeno portrayed Fenrir Greyback in the film adaptation of 'Harry Potter and the Deathly Hallows'. Fenrir, a werewolf, was associated with the Death Eaters and worked together with Lord Voldemort. Legeno also appeared in 'Batman Begins'. He died of complications related to heart when he went hiking in Death Valley, United States.
6. Richard Griffiths
The character Vernon Dursely, Harry's abusive uncle, was played by Richard Griffiths. Dursley was the husband of Petunia, Harry's aunt and guardian. He appeared in films such as 'Funny Bones' and 'Vatel'. He died at the age of 65 due to complications of heart surgery in 2013.
7. Eric Sykes
Sykes first appeared in the film adaptation of 'Harry Potter and The Goblet of Fire' as Frank Bryce, a muggle who resided in Little Hangleton. In the film, he was a gardener who was killed by Lord Voldemort. In real life, he was a film writer, comedian, and a director whose career spanned more than 50 years. He died in July 2012 at his home in England.
8. Alfred Burke
Burke played the role of Professor Armando Dippet in the film adaptation of 'Harry Potter and the Chamber of Secrets'. Dippet served as the headmaster, prior to Albus Dumbledore's takeover. Burke was also famous for his role as Frank Marker on Public Eye. He died in 2011 at the age of 93.
9. Helen McCrory
Actress McCrory played the role of Narcissa Malfoy, cousin to Sirius Black. She first appeared in 'Harry Potter and the Goblet of Fire'. Her home in The Deathly Hallows was used as Voldemort's quarters. She appeared in films such as 'Cherie Blair', 'The Special Relationship', and 'Skyfall' and on the television show 'Peaky Blinders'. She died in April, 2021 due to cancer and she is survived by husband Damian Lewis and two children.
10. Robert Hardy
The BAFTA-nominated actor appeared in the Harry Potter films as Cornelius Fudge, Minister of Magic. The actor was also part of BBC's famed television show 'All Creatures Great and Small'. Hardy's acting career spanned 70 years and the actor passed away at 91. His children wrote a statement to Observer upon his death saying, "Gruff, elegant, twinkly, and always dignified, he is celebrated by all who knew him and loved him and everyone who enjoyed his work."
11. Verne Troyer
Verne Troyer starred in 'Harry Potter and the Philosopher's Stone', playing the character Griphook. He was also known for his role as Mike Myers' comical sidekick Mini-Me in the Austin Powers movie franchise. In the Harry Potter series, Griphook was a goblin who worked at Gringotts Bank in Diagon Alley. He took Harry and Hagrid into the bank's vaults, visiting the Potter account and vault 713. The actor's death was ruled as suicide by alcohol intoxication.