Gwyneth Paltrow says Brad Pitt threatened to kill Harvey Weinstein after he sexually assaulted her
According to the actress, Weinstein allegedly asked her to give him a massage in the hotel room while they were meeting to talk about a movie they were working on together Gwyneth Paltrow seems to be opening up once again about being sexual assaulted by media mogul Harvey Weinstein. The actress had earlier spoken about Weinstein sexually assaulting her towards the beginning of her career.
The Goop founder revealed fresh details about the assault and the aftermath involveing her ex-boyfriend Brad Pitt.
The 45-year-old recently made an appearance on the Sirius XM radio show on Wednesday, where she talked about Weinstein and accused him of harassing her in a hotel room in 1995.
"We had one incident in a hotel room where he tried to make a pass at me," she said.
According to the actress, Weinstein allegedly asked her to give him a massage in the room while they were meeting to talk about a movie they were working on together. The actress admitted that, at the time, she was completely "blindsided" by the incident because he had never acted so inappropriately before.
"It was weird," she said. "I was alone in a room with him. It was out of the blue. I was blindsided. I was shocked."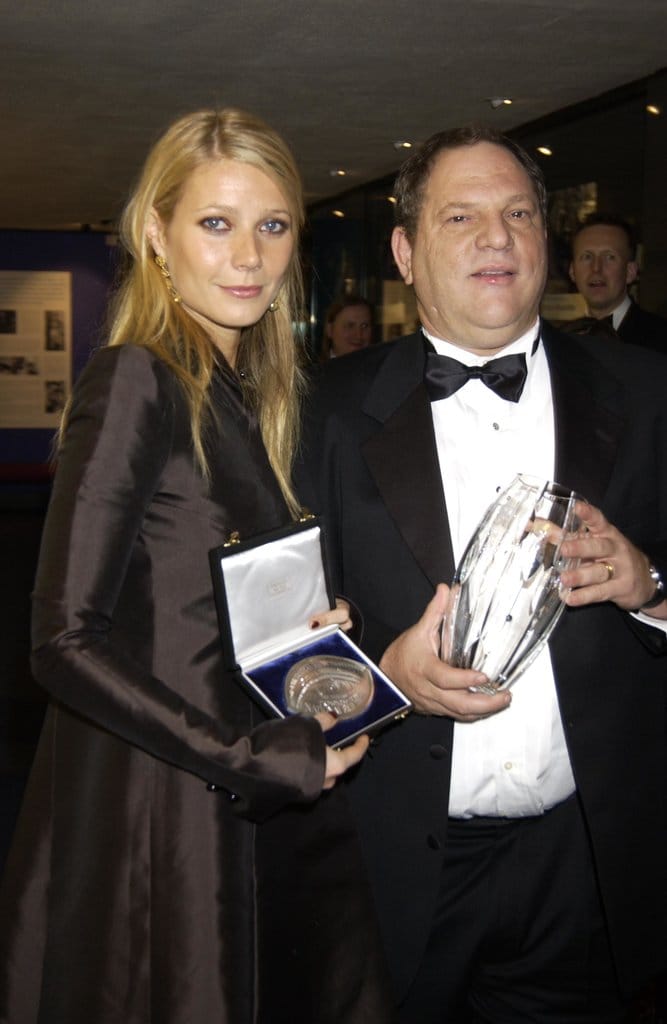 The Oscar winner went on to add that she had later confided in her then-boyfriend Brad Pitt about the whole incident, and that Pitt had gone over to Weinstein to tell him to never touch Paltrow again.
"I told him right away and I was very shaken by the whole thing," she said. "We were at the opening of Hamlet on Broadway. Harvey was there and so was Brad Pitt — it was like the equivalent of throwing him against the wall, energetically."
"He said, 'If you ever make her feel uncomfortable again, I'll kill you,'" the actress recalled Pitt telling Weinstein.
---
Gwyneth Paltrow tells Howard Stern how ex Brad Pitt confronted Harvey Weinstein for her https://t.co/Is7NIiiTpL pic.twitter.com/Qg0N8rwkZ4

— ET Canada (@ETCanada) May 24, 2018
---
Looking back now, the actress admitted that she's still thankful for Pitt's actions on that day.
"It was so fantastic," she said. "He leveraged his fame and power to protect me at a time when I didn't have fame or power."
---
Gwyneth Paltrow & Brad Pitt are trending so I'll take this moment to make my annual declaration that the two of them should've started in Titanic. pic.twitter.com/dWOagRkYf4

— pray4mischa (@pray4mischa) May 24, 2018
---
Paltrow first opened up about Weinstein's sexually abusive acts in a New York Times report, and later said that the producer had called her and threatened her not to speak to anyone else about it.
"I thought he was going to fire me," she said. "He screamed at me for a long time. It was brutal."
---
Gwyneth Paltrow Says Brad Pitt 'Leveraged His Fame' to Defend Her Against Harvey Weinstein in 1995 https://t.co/tkY8DYObaB pic.twitter.com/RKWX40hEfB

— #kurukonga (@kurukonga) May 24, 2018
---
The former movie mogul has since been accused by over 60 women from the entertainment industry of sexual assault and harassment. However, the 66-year-old has refuted all the claims that have been made against him.