Greta Thunberg's father thought her climate change crusade was a 'bad idea', but says it may have 'saved her' Teen climate activist Greta Thunberg's father Svante revealed in an interview that he feared depression would kill his daughter before she launched her climate campaign. Svante added that he thought it was a "bad idea" for his teenage daughter to join the "front line" against climate change.
However, he also believes that the campaign "saved her" as she had stopped eating while she was struggling with depression, according to Daily Mail.
Greta Thunberg, who rose to popularity through her weekly Friday protests outside the Swedish parliament a year ago, has inspired millions of people across the world to take to the streets and demand emergency action on climate change from their governments.
When asked whether he was proud of his 16-year-old, Svante told the interviewer on Monday: "Not at all. I don't care about pride. She's happy. I'm proud that I've contributed just a tiny bit. By listening to her. I'm pleased that we chose to listen to her." He also revealed that Greta was suffering from depression in 2016 and had stopped talking and eating for three months and refused to go to school.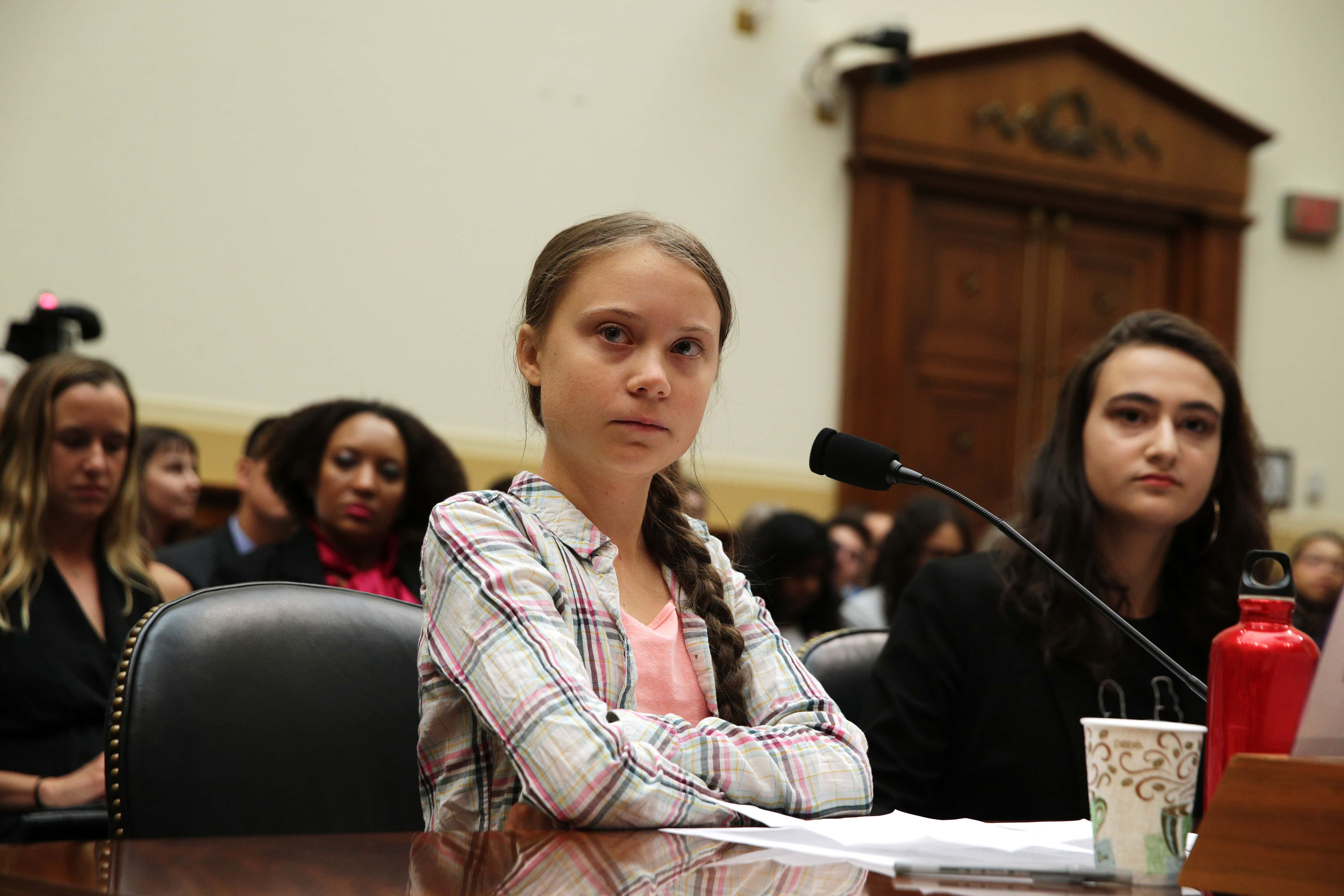 During this period, Greta's mother Malena, an opera singer, had stopped her work to take time out for her daughter, calling it the "ultimate nightmare for a parent." Malena eventually had to "change her whole career" and gave up flying for her daughter. "To be honest, she didn't do it save the climate - she did it to save her child because she saw how much it meant to her, and then, when she did that, Malena saw how much Greta grew from that, how much energy she got from it," Svante said, adding that he "became vegan" and saw Greta getting "more and more energy" from this.
The teen's father said that it was her climate change battle that "saved" her, the Daily Mail reported. "You think she's not ordinary now because she's special, and she's very famous, and all these things. But to me she's now an ordinary child - she can do all the things like other people can," he said. "She dances around, she laughs a lot, we have a lot of fun - and she's in a very good place."
He also revealed that the teen eco-warrior finds personal criticisms "hilarious." "I don't know how she does it but she laughs," he said. Svante also said that he and his wife had initially not supported her in her endeavor.
"We said: 'We would not support it. If you're going to do this you're going to do it by herself,'" he said, recalling his conversation with the teen. Greta then went on to start a school strike for the climate outside the Swedish parliament in August 2018, an initiative that inspired thousands across the world to stage similar protests.
Svante, who has participated in several of her daughter's events, was asked whether he was an environmental activist himself. He, however, denied being one.
"I did all these things, I knew they were the right thing to do... but I didn't do it to save the climate, I did it to save my child," the father said. "I have two daughters and to be honest they are all that matters to me. I just want them to be happy."
The eco-warrior's father also revealed that Greta thought her parents were "huge hypocrites" because they were advocates for refugees. He noted that his daughter would often ask: "Whose human rights are you standing up for?" considering they were not taking the climate issue seriously.
The teenager recently guest-edited the BBC's flagship news radio show Today, which featured an interview with Sir David Attenborough, who praised her, saying she had "woken up the world" to climate change and achieved more in a year than he had in decades. "You have made it an argument people can't dodge. People of my generation should be very grateful to you," Attenborough had said.
Share this article:
Greta Thunberg father Svante climate activism bad idea she stopped talking eating depression