Got7 continues to see lukewarm response for 'Dye' comeback, fans blame JYP for stunting the group's success Got7's comeback singles, 'Not By The Moon' and 'Poison' off their latest mini-album 'Dye' have been steadily climbing their way up the charts, but fans can't help but wonder why the group isn't hitting the same records as their contemporaries. The seven-member group debuted in 2014 and shot to international fame on account of their catchy songs and innovative, hard-hitting choreography that included everything from hip-hop and breakdancing to martial arts and tricking. Additionally, Got7 is known to create sonically and visually stunning pieces that incorporate themes from philosophy and art in addition to having some of the most difficult dance routines in the industry.
The group's international fame also stems from their ethnically diverse members who come from South Korea, Hong Kong, China, the USA, and Thailand. Yet the group is still to reach the heights that many predicted they would when they initially hit the scene. And that leads fans to wonder -- just why does Got7 not get the recognition it deserves?
YouTube views and streaming
Once marketed as an "international group", Got7 has had a stream of solid comebacks over the years, each with progressively tighter production and more difficult choreography than the last. Despite originally being introduced as a group with three vocalists and four rappers, all seven members have grown to be vocalists in their own rights, and all seven have participated in writing and production for their releases. They've also released a web drama titled 'Dream Knight', and are one of the most sought-after idol groups for variety shows due to their individual talents and comedic abilities.
And yet, the group still finds difficulty achieving the same record numbers as their contemporaries. In addition to the lack of recognition, the Got7 fandom 'Ahgases' (or 'Birds') have to practically beg fellow fans to stream Got7's songs and videos. The issue, however, doesn't seem to be a lack of fans that are streaming their songs. One fan tweet read, "So poison got 40K views in 20 mins, why can't we do that on the music video?" and another stated, "40K views in 20 minutes / we need people streaming to for the music video / it is counted on inkigayo please cooperate."
To put that in perspective, BTS' record-breaking 'Boy With Luv' garnered 74.6 million views on YouTube within 24 hours of it premiering, charting worldwide and sweeping the music show awards while also setting the record for the most-viewed YouTube video in 24 hours. Got7's labelmate Twice also managed to chart well with the song 'Feel Special' which won awards on multiple music shows and got 14.7 million views in its first 24 hours. In contrast, Got7's 'Not By The Moon' only broke 10 million views after its first 30 hours and is nearing the 40 million mark a month later.
'Music Core' and 'Inkigayo' are two of many music shows that artistes promote their new music on, and these shows count both album sales as well as streams on music videos when polling numbers and awarding weekly wins. And this, essentially, is a big reason why Got7 fails to chart too well in South Korea -- their music videos just aren't being streamed enough, despite their other videos and non-lead singles seeing some good numbers and their music charting internationally. For many Ahgases, the reason for this disparity has to do with the failure of Got7's agency JYP Entertainment to promote them adequately within South Korea.
Bad PR and controlling producers
JYPE's founder Park Jin-young or 'JYP' has often come under fire for limiting the artistry of idols under him by being excessively controlling. He allegedly refused to let Got7 make decisions with regards to their own comebacks, including picking their title tracks for them and seemingly overlooking the songs written and produced by the group's own members. JYP is additionally known for favoring a specific sound, particularly jazz and hip-hop songs with a more laidback approach to singing and rapping often called the 'JYP Style', and has often been heard criticizing the group's vocalists for taking a different approach to their singing. Most notably, he has refused to allow member Young-jae a solo, which fans presume has to do with creative differences over the group's musical direction and sound especially following the appearance of JYP and Got7 on an episode of 'Knowing Brothers' during which the producer openly criticized the group's abilities and variety show skills.
Others, however, believe JYP's strategy is to focus on more sustainable growth for his artistes as opposed to creating highly commercialized groups that blow up overnight, as per a report by Koreaboo.com. They point to acts like Wonder Girls (whose song 'Nobody' was the first-ever Korean song to appear on Billboard's Hot 100), Jay Park, and Rain to illustrate that JYP has, in fact, debuted some of the most influential K-Pop acts of recent times, many of whom have gone on to have continued success in the industry. It should be noted, however, that none of these artistes are still under JYPE's management, and the agency has faced harsh criticism for poor management of its artistes, especially where marketing is concerned. "[JYPE don't promote] Got7 in the ways they should and they haven't done so since the beginning of their career & they still don't let got7 write their own music (at least not entirely) and the switch up and inconsistencies in got7's discography has led them to not do great in the Korean public," stated one fan.
Got7's latest comeback, 'Not By The Moon', saw no promotion across any of the JYPE social media accounts, except for the official JYP Thailand account. Fans compare the glaring omission to another group, SM Entertainment's NCT, which is a massive 21-member group with multiple sub-units that cover a variety of genres and concepts combined with intensely difficult choreography but have also failed to achieve the level of success many predicted they would.
International versus local fame
All things considered, K-pop boy groups seem to have a tough time performing well in South Korea. Despite their monumental success, even a group like BTS owes a lot of their success to their global audience as opposed to their South Korean fanbase alone.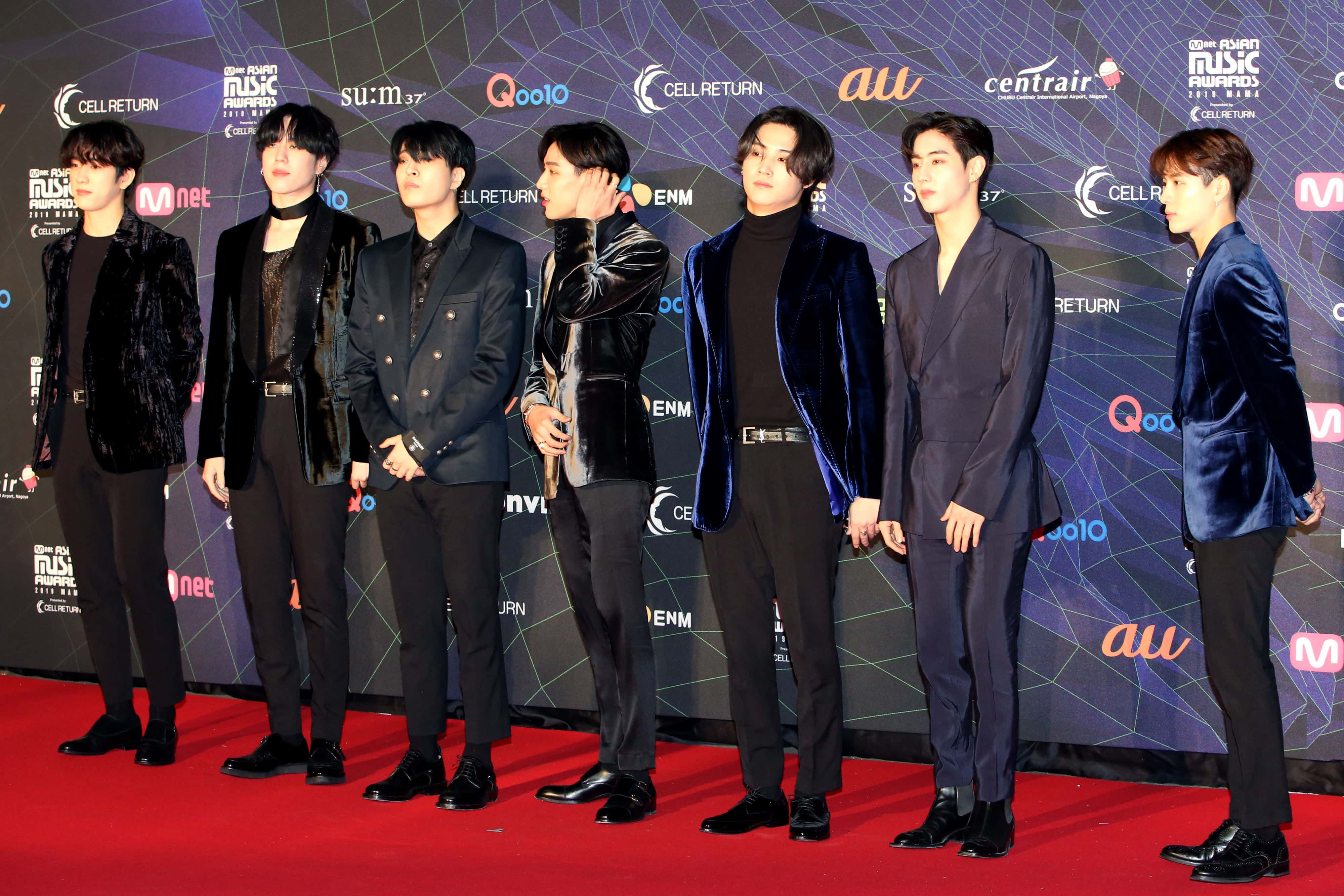 One fan stated, "...Ahgase doesn't have a huge korean backing to it neither do Nctzens / nct still struggles to do well in their own country (although they outdid themselves with kick it) & ahgase kinda has the same issue." Another fan tweeted, "Both got7 & nct do extremely well in the west but korean wise they struggle." Other fans, however, believe it is largely the South Korean public that fails to give groups like Got7 their due, tweeting, "It is frustrating because not by the moon and you calling my name are solid comebacks and the korean public would eat them up if jype had done right by got7." This certainly seems plausible, considering 'Not By The Moon' and the mini-album it's from, 'Dye', have both already hit number one on iTunes in multiple countries worldwide. Perhaps with the right marketing strategy, this comeback could have been the one to put Got7 on the map.