"Oh my god, the kids are dead": Two families shattered after 14-year-olds found dead in suspected murder-suicide shooting A recent news report has revealed that two families are currently grieving in North Carolina after authorities informed them about the suspected shooting murder-suicide of two 14-year-olds, a boy and a girl, on Monday. According to People magazine, the bodies were discovered in the boy's Angier home by his father, said the Johnson County Sheriff's Office.
However, police authorities are yet to release the names of the dead boy and girl as well as issue clarifications as to who did the shooting. But reports state that friends of the girl's family identified her as Sara Hill on a GoFundMe page, which was set up to assist with funeral expenses.
"The kids are dead. My daughter has been shot," said a man summoned to the home who identified himself as Leonard Hill on the recording of a 911 call released Wednesday by the sheriff's office. "Oh, my God, you guys get here."
According to the publication, the girl was homeschooled, and the dead boy was a student at West Johnson High School, said Sheriff's Capt. Jeff Caldwell. Caldwell told the publication that no other victims were involved in this case.
The girl's family told WRAL that she wasn't dating the boy, but that they had been friends for a couple of years now. Sara, who had recently signed up to compete in a beauty pageant, also wanted to be a good friend to the boy and sometimes stopped by his house to talk.
The boy asked her to come to his house on Monday, but after she went, she never returned, the family told the police. Her body was later found on a living room couch with the boy on the floor nearby, and a rifle, as well as spent cartridges, were retrieved from the scene, according to the search warrant.
The boy's father told authorities that he usually kept the rifle, which belonged to him, locked up inside the boy's home. The police did not find any suicide note at the scene of the incident, nor did they discuss any possible motives for the death of the two teenagers.
Sara "had the biggest heart of any child I know. Always loving and caring of others," wrote one person on the GoFundMe page collecting donations for her family. Another person, Meghan Billings, commented: "It was an absolute joy to know Sara. I was so blessed to be her teacher two years ago. I remember her fondly, especially her sweet spirit and amazing work ethic. She was a phenomenal person."
Sara's mother, Tena, wrote on the page: "As the parents of Sara we thank each and every one of you. We are at a loss [for] words to let everyone know how appreciative we are. Our Baby Girl is such a gift from God and we are blesse[d] to be her parents," she wrote. "Not in a million years did we think we would be putting our baby girl to rest at such a young age. We can't express enough how much we appreciate your kindness and prayers."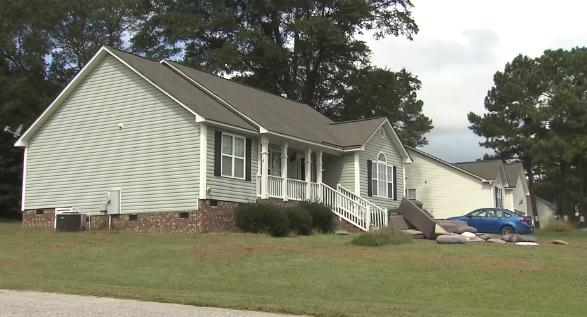 Reaching out to those in need is a simple and effective preventative measure, experts say. If you or someone you know is showing warning signs of suicide, consider contacting the National Suicide Prevention Lifeline at 800-273-TALK, texting the Crisis Text Line at 741741 or seeking help from a professional.