4-year-old girl accidentally shot dead by her 3-year-old brother after he got his hands on an unsecured firearm in his grandma's home The funeral of a 4-year-old Indiana girl who was shot accidentally by her younger brother while they were at their grandmother's place will take place on Saturday.
The incident took place on November 29 when the deceased, Izabella Marie Helem, and her brother Isaiah, 3, were visiting their grandmother's home in Lebanon, Indiana.
Izabella was rushed to hospital for treatment, but was sadly taken off life support on December 4.
According to the authorities, Isaiah was able to handle an unsecured firearm when the children were in their grandmother's and pulled the trigger on his sister a little before 10 am.
The Lebanon Reporter stated the authorities are still investigating the case and the prosecutors are still deciding whether to press any charges. It was also reported that the parents of the children were both working when the incident took place.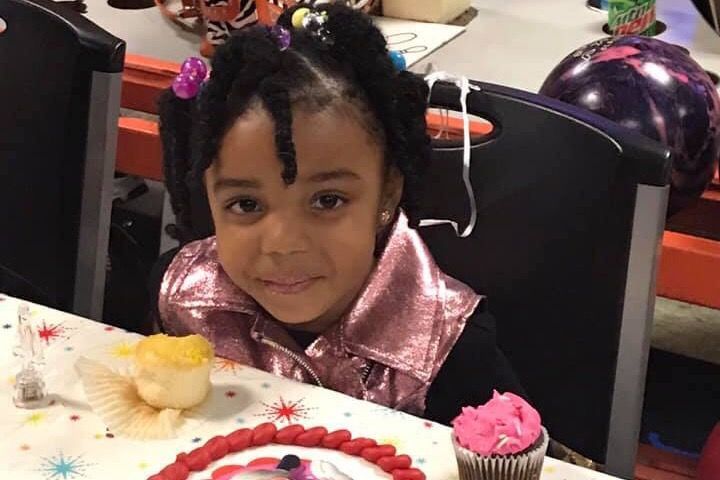 Izabella's mother Briana Helem, an active member of the United States Army, spoke to the paper and said it would be unwarranted to blame her mother for the shooting accident.
She said: "The national news has called my mother reckless and careless. They are blaming her for our daughter's death. Other sources have portrayed us as irresponsible parents. I would like people to know a few things about our family. My mom is not a bad person, she is not reckless or careless."
The devastated mother also added: "She loves our kids so much. This is devastating for her also. Our son is 3-years-old. We are working to provide him with counseling. We need to help find a way for him to heal. This is a tragedy for some people, but it is our worst nightmare as parents. We love all our children."
Helem described her 4-year-old daughter as a "leader" and she also noted that the girl "loved to tell" her parents "what to do and how to do it. She played with everyone and was so smart. She could count to 40, spell and write her name. She loved old-school music. She was always learning and sharing what she learned. She asked hundreds of questions every day."
Izabella is reported to have celebrated her 4th birthday on November 10. The mother told the paper: "Izzy was full of energy, you could not be in a bad mood around her. She wouldn't allow for it. She is a beacon of light for our family. She came out ready to change the world. She is intelligent and thoughtful, she was always creating things. Coloring beautiful pictures, building stuff. She is special."
A GoFundMe page was set up with a $5,000 goal to help the grieving family cover the costs of the child's upcoming funeral. So far, the campaign has raised a little more than $1,500.