Il Duchessa: Giorgia Meloni tipped as next Italian PM could see country lurch back to fascism The leader of the right-wing Brothers of Italy party is expected to become the country's next prime minister, with concerns that the nation may slide back into fascism amid a new wave of political turmoil. Il Duchessa: Giorgia Meloni tipped as next Italian PM could see country lurch back to fascism
45-year-old Giorgia Meloni is leading in the polls ahead of a potential emergency election after incumbent PM Mario Draghi offered his resignation, which was rejected by President Sergio Mattarella. Meloni, whose party includes II Duce Benito Mussolini's granddaughter as a councilor in Rome, became the youngest ever cabinet minister in the history of the Italian Republic when she served under Silvio Berlusconi. However, she left his center-right grouping after three years.
ALSO READ
Who is Dennis Sanchez? Ricky Martin, 50, accused of INCEST by nephew, 21, who claims they were dating for 7 months
Who was Philip Burns? Man, 36, accidentally hangs himself while trying to scare his fiancee
Meloni's current party Brothers of Italy surged in the polls following Berlusconi's collapse and the fallout of hard-right rivals The League. It is now rivaling Draghi's Democrats in the polls.
Among the Brothers' popular policies include a naval blockade of the North African coast to prevent migrants from reaching Italian soil. Meloni also supports financial incentives for families to have more children and thereby make the country less dependent on cheap migrant labor.
The firebrand has previously courted controversy, especially with her opposition to adoption by same-sex couples. However, she appears to have found quite the traction after having a 4 per cent vote share in 2018 to a whopping 22 per cent at the moment. That said, her biggest hurdle as of now is Berlusconi and League party leader Matteo Salvini's opposition to a snap election.
Who is Giorgia Meloni?
Meloni, leader of the right-wing party Brothers of Italy, has been described as a spiritual successor to Benito Mussolini, the feared leader of the National Fascist Party. As mentioned, the party's councilor is Il Duce's granddaughter Rachele Mussolini. Meloni shot to prominence during the pandemic years as her party gained in the polls. She previously served as Minister for Youth Policies in Silvio Berlusconi's cabinet from 2008 to 2011.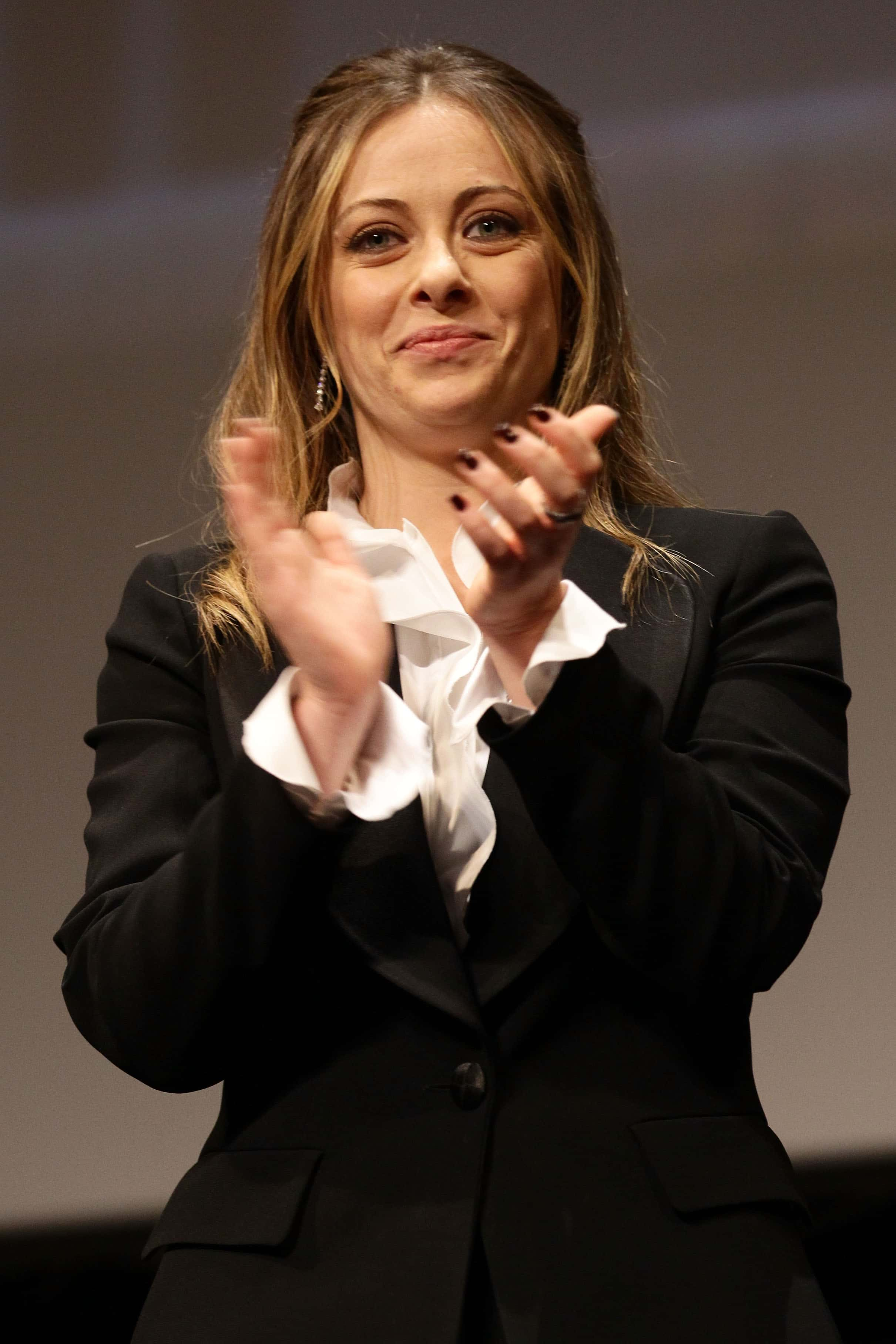 Meloni hardened her right-wing stance after leaving Berlusconi's center-right government. The socially-conservative leader has openly backed hard-right policies such as opposition to gay adoption. Her party also backs blocking the nation's borders to illegal immigration and raising Italian birth dates so the country is not dependent on cheap migrant labor. Meloni, a clear favorite to succeed Draghi as prime minister of Italy, has demanded the government for an immediate election following his resignation and could return to power in coalition with Berlusconi and fellow right-wing leader Matteo Salvini.
TOP STORIES
The tragic loneliness of Sheila Seleoane: Woman, 61, lay dead in her flat for TWO YEARS
Who was Bruce Johnson Jr? Mother stabs son, 11, to death before turning knife on herself
"With Draghi's resignation, this legislature is over for the Brothers of Italy," Meloni said in a recent statement, adding, "We'll fight until the Italian people are given back a right that citizens of every other democracy have: the freedom to choose their own representatives." However, her usual center-right allies: the Forza Italia party of ex-Premier Berlusconi and the League led by Salvini are reportedly still uncertain about an emergency election. Both supported Draghi in a joint statement published on Friday, July 15, saying they could understand his ire and accused the Five Star Movement of sparking a national crisis by opposing a new garbage incinerator for Rome, the Daily Mail reported.