Ghislaine Maxwell collected extreme sex toys and snapped young topless girls as hobby, Epstein's ex-butler says Court documents have revealed how Ghislaine Maxwell allegedly had a "hobby" of snapping photos of topless young girls and storing them in a folder in Jeffrey Epstein's Florida residence. The claims were made in a sworn deposition from the late financier's former maintenance worker and butler Juan Alessi.
"[Ghislaine Maxwell] had an album full of photographs of people, young girls, girls. And I remember that she had. Like a hobby," Alessi said in his 2016 deposition, which was unsealed in 2018 among a number of other court documents. "It was some girls were topless, taking the sun," he continued.
As reported by The Sun, Alessi's statement submitted to lawyers of Epstein survivor Virginia Roberts Giuffre.
Giuffre had sued Maxwell for defamation after the British socialite reportedly claimed the alleged victim had fabricated her allegations of sexual abuse.
Giuffre made headlines after being pictured in a viral photo with Maxwell and Prince Andrew, who had his arms around her waist. According to her, Maxwell forced her to have sex with the royal when she was just 17.
Alessi, in his statement, also claimed that he found several sex toys in Epstein's Palm Beach, Florida residence, one of them was a double-ended dildo."I would find things like a dildo, it's called a double," Alessi said, per the documents. "I hate to say it, because of these ladies. But I find these things, put my gloves on, took it out and rinse it, and put it in Ms. Maxwell's closet."
The maintenance worker also said he saw a "shiny black costume" in Maxwell's closet, saying it was likely used for sex.
During his tenure, Alessi said he saw "probably over 100" females go to the house. He noted how he had to clean up after the massages and recalled finding vibrators or sex toys that had been left behind.
According to the former butler, he was also tasked with paying some of the women who visited the house. "I used to go to the bank, withdraw $10,000," he said. "I'd pay them out of petty cash and fill out a receipt. I wish I'd known what they were really being paid for. [Epstein] swore them to secrecy, threatened them if they ever told."
Judge Loretta Preska stirred up a storm on Tuesday after ordering the release of five documents of a reported seven-hour, 418-page deposition Maxwell gave in the now-settled lawsuit to the public.
While the ruling was made last week, Maxwell's legal team was granted a one-week stay on the release if they wanted to appeal the decision.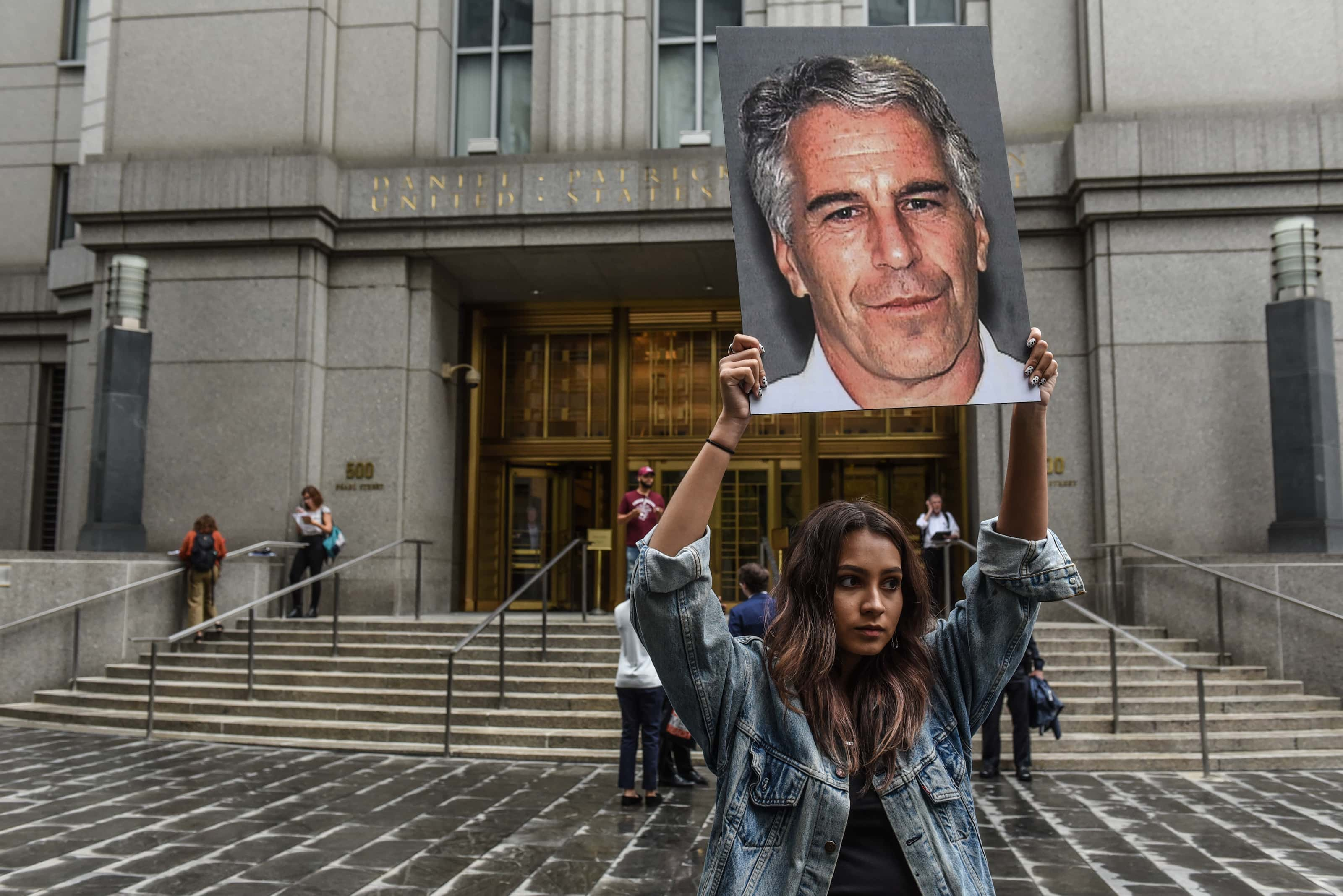 According to Tuesday's filing, however, the judge upheld her decision. The documents are set to be unsealed on Thursday.
Prince Andrew, who denies all allegations, has been facing increasing pressure to cooperate with federal authorities in the case. On the other hand, his legal team has insisted he has offered to assist the FBI multiple times.
Maxwell was apprehended earlier this month in a New England mansion and has since pleaded not guilty to sex charges, including the sex trafficking of minors.
If convicted, the 58-year-old media heiress faces up to 35 years in prison.