Ghislaine Maxwell's dark fairytale: Report alleges 'Daddy's Girl' may have PIMPED for her father OXFORD, ENGLAND: Inside Ghislaine Maxwell's dark fairytale as she spends the next 20 years of her life in jail for helping a convicted sex offender. Is Jeffrey Epstein the only reason behind her troubled life? The famous daughter of Robert Maxwell who went from life as a princess to a dungeon was reportedly long living a haunting life with a deeply disturbed childhood, as reported by an investigative journalist for the Daily Mail.
Ghislaine Maxwell born on Christmas Day 1961 was reportedly the favorite child of the extraordinarily rich father, Robert Maxwell. She lived in a 53-room mansion in Oxford with her family. She was just days old when her brother was in a car crash, leaving him brain-dead and in a coma from which he never awoke. The tragedy allegedly affected their mother Betty so much that she couldn't pay attention to Ghislaine. Betty later admitted, "Ghislaine was so fussed over she became spoiled", reported Daily Mail.
READ MORE
'We had lot in common': Ghislaine Maxwell opens up on 'special friendship' with Bill Clinton and Prince Andrew
Ghislaine Maxwell sued for $850,000 by her own legal team over unpaid fees and hiding multi-million fortune
Ghislaine's father Robert was reportedly a bully and a very dominating person. Ian, the older brother, said "we were all physically punished, the girls were smacked and the boys belted, mostly for poor grades, laziness, and lack of application at school." Even though Ghislaine was his favorite child but even she couldn't avoid her father's wrath. Her Jewish father who faced childhood poverty in Eastern Europe, grew up emotionally disturbed, reported the outlet. He was allegedly known to be a self-absorbed narcissist and all Ghislaine wanted to do was please her father, Dail Mail further reported.
Staff at the Daily Mirror said, "He decided everything she did. He treated her like his baby," reported Daily Mail. Ghislaine who was an Oxford University student was reportedly popular and known to make influential friends such as Prince Andrew and Susannah Constantine. Writer Anna Pasternak who knew her said, "She was the kind of person who would say 'hello' to you while looking over your shoulder for somebody more interesting, more influential, more powerful." Adding that she is not surprised as to how she landed in jail said, "It has a lot to do with her relationship with her father. She was the ultimate Daddy's girl who had to please Daddy at all costs," reported the news outlet.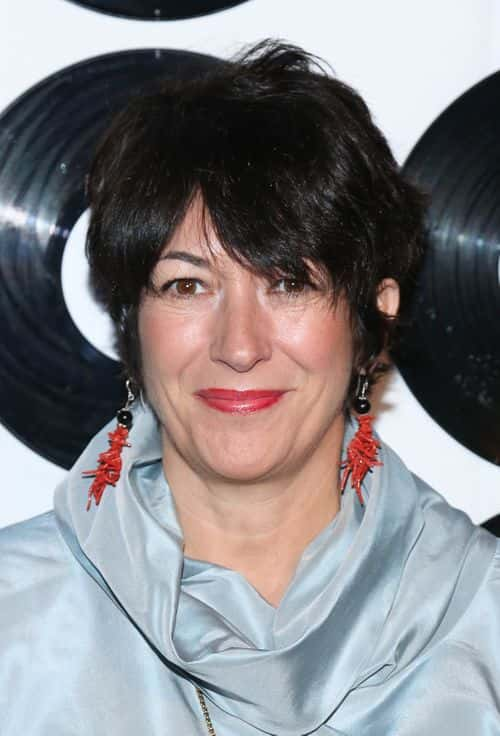 Robert reportedly never allowed Ghislaine to have a boyfriend as if no boy was ever good for her. Although she was encouraged to have a fancy social life, one that would reflect well on Maxwell. There were also rumors at Oxford University that she would frequently disappear and return with beautiful, posh-but-dim slightly younger girls and take them to Headington Hill Hall to meet her father, reported Daily Mail. Jaws dropped after the British socialite's friends recalled the rumors of the late Jeffery Epstein, who killed himself in 2019 while awaiting trial for abusing underage children with the help of Ghislaine.
Between 1994 and 2004, Ghislaine was convicted of recruiting and grooming teenage girls for sexual encounters with Jeffrey Epstein. Daily Mail also reported that someone who knew her later on in the US said she was obsessed with sex. "She was giving seminars in Los Angeles teaching women how to exercise their vaginal muscles, power up their pelvic floor, and telling them this is how you keep your man." Author Nicholas Coleridge spoke of Ghislaine and said, "I always liked her and it wouldn't have occurred to anyone that friendly, smiling, warm Ghislaine would find herself in a prison cell." "She never struck me as remotely depraved. It is impossible to correlate the Ghislaine we all knew with the heinous crimes of which she stands accused," reported Daily Mail.
After the family was allegedly burdened with debts, and Robert and his wife were living apart at the time, he failed to grasp reality, destroying his fortune and eventually killing himself. In November 1991, Robert who had gone on a short cruise ride in the middle of the Atlantic on the Lady Ghislaine, the boat he'd named after his favorite daughter, allegedly killed himself. Although the mystery behind his death was not fully explained, it was known that he fell into the sea off the coast of the Canary Islands and drowned, as per reports. However, Ghislaine reportedly urged that her father would never kill himself. "I think he was murdered," she told Hello! magazine as per Independent. "I am sure he did not commit suicide." Many believed she had a hard time grasping the reality in front of her eyes and was blinded by her love for her father.