Ghislaine Maxwell fears she will be 'murdered' like Epstein in prison after getting death threats, says friend Ghislaine Maxwell, who is currently behind bars on charges related to her involvement in Jeffrey Epstein's sex-trafficking scandal, reportedly believes that the multimillionaire financier was murdered and that she will meet the same fate. A British socialite and heiress, Maxwell was the former confidante and girlfriend of Epstein and was arrested by the FBI on July 2 over accusations that she was complicit in his sex crimes.
Maxwell's lawyers' attempt to secure her a $5 million bail so she could wait for her trial outside of the confines of Brooklyn's Metropolitan Detention Center where she's currently being held was rejected by a judge last week, with the 58-year-old breaking down as the ruling was announced. It will mean that she will be in prison for at least another year, with trial currently scheduled for July 2021. However, a friend of the heiress, who had been in contact with her at her multimillion-dollar New Hampshire home, told the Sun that Maxwell fears she will die behind bars, just like Epstein, and that she thinks he was murdered. "Everyone's view including Ghislaine's is Epstein was murdered. She received death threats before she was arrested," the friend said.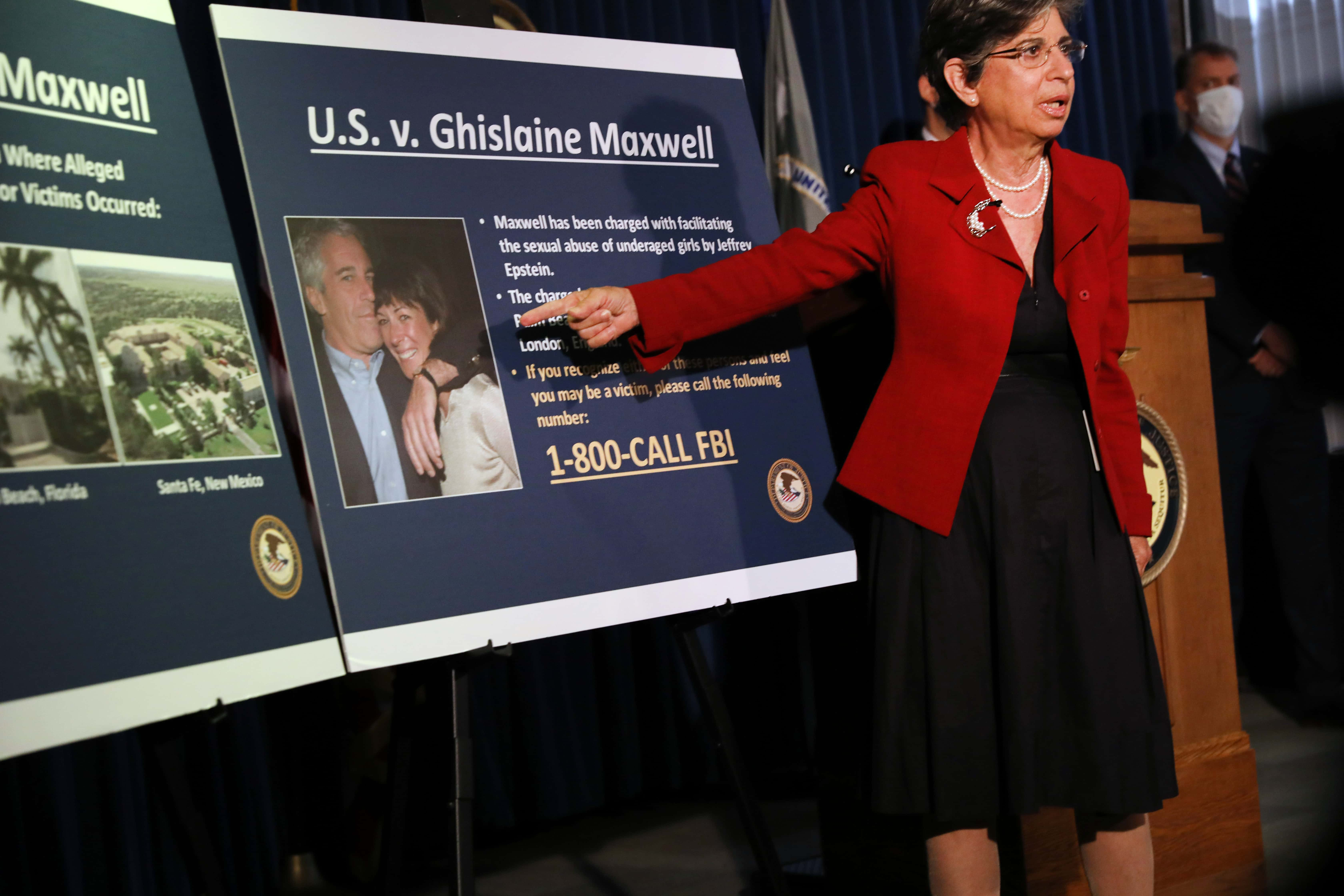 Epstein had been arrested in July last year on federal charges for the sex trafficking of minors in Florida and New York. He had pleaded not guilty and was being held at the Metropolitan Correctional Center in Lower Manhattan when he was found hanging in his cell. The death came just a few days after Epstein was placed on suicide-watch following an unsuccessful attempt to take his life. While an inquest ruled his death a suicide, many questioned whether other malicious forces had been at play.
Similar fears have been raised about Maxwell's safety after it was reported that she could be moved to the Metropolitan Correctional Center, but Attorney General William Barr insisted that her security had been "locked up" to ensure she would neither be able to kill herself or be harmed.
"We have asked them [prison officials] to tell us specifically the protocols they're following and we have a number of redundant systems to monitor the situation," he revealed, adding he had been incensed when he learned of Epstein's death because he was confident in their case against him.
"I was livid obviously," he said. "I believed very strongly in that case and I was very proud of the work done by the department, the Southern District on that case, and as you recall, after he committed suicide, I said that I was confident that we would continue to pursue this case vigorously and continue to pursue anyone who was complicit in it. I was very happy we were able to get Ms. Maxwell."
Maxwell is currently being kept in solitary confinement and the lights of her cell are on throughout the day, revealed a source, who compared her prison to Guantanomo Bay. "It's the same as Guantanamo Bay — lights on, noise and constant interruption of sleep," they said.
The heiress is also reportedly being made to wear "paper attire" while in custody so she doesn't try to kill herself. She is facing charges of conspiracy to entice minors to travel to engage in illegal sex acts, enticement of a minor to travel to engage in illegal sex acts, conspiracy to transport minors with intent to engage in criminal sexual activity, transportation of a minor with intent to engage in criminal sexual activity, and two counts of perjury. If convicted, she is facing up to 35 years in prison.
Share this article:
Ghislaine Maxwell believes Jeffrey Epstein murdered fears she will meet similar fate says friend