Gerard Depardieu charged with rape: French star's misdemeanors involve peeing on plane carpet, hitting motorist The French actor Gérard Depardieu has been charged with rape and sexual assault, allegedly committed in 2018 against an actor in her 20s, a judicial source told the press. Initial investigation into the rape accusations against Depardieu, 72, had been dropped in 2019 for lack of evidence. The case however was reopened last summer in 2020, leading to criminal charges being filed in December, the source added. The actor had not been detained when he was handed the preliminary charges on December 16.
RELATED ARTICLES
Gérard Depardieu accused of raping 22-year-old actress; French actor denies allegation
What is Daft Punk's net worth? French electronic music duo splits after 3 decades of musical magic
Charges of rape and assault
The unnamed actress had accused Depardieu of having raped and assaulted her at his Parisian home in August 2018. Depardieu's lawyer, Herve Temime, told the press that the actor, who is free but under judicial supervision, "completely rejects the accusations". Depardieu is reportedly a friend of the actress's family. Earlier reports had suggested that Depardieu and the actress were rehearsing a scene of a theatre play at his house before the "encounter" took a distinctly unprofessional turn.
The actress who wishes to stay anonymous, communicated through her lawyer, Elodie Tuaillon-Hibon, that she hoped that her "private sphere" would be respected as the case unfolds. This is not the first time Depardieu has run into trouble with the law or sundry authorities. Here are a few of the actor's major misdemeanors over the years.
Urinating on a plane
On 16 August 2011, Depardieu decided to urinate in a bottle while on a flight. He was on board a CityJet flight bound for Dublin as it taxied in Paris. When the flight attendant did not allow him to get up from his seat to go to the toilet because the aircraft was already moving. According to one fellow passenger, the actor then stood up and urinated on the floor after exclaiming "I need to piss, I need to piss". The actor, at the time, was thrown off the flight and the plane was delayed for around two hours at Paris' Charles de Gaulle airport while the carpet was cleaned.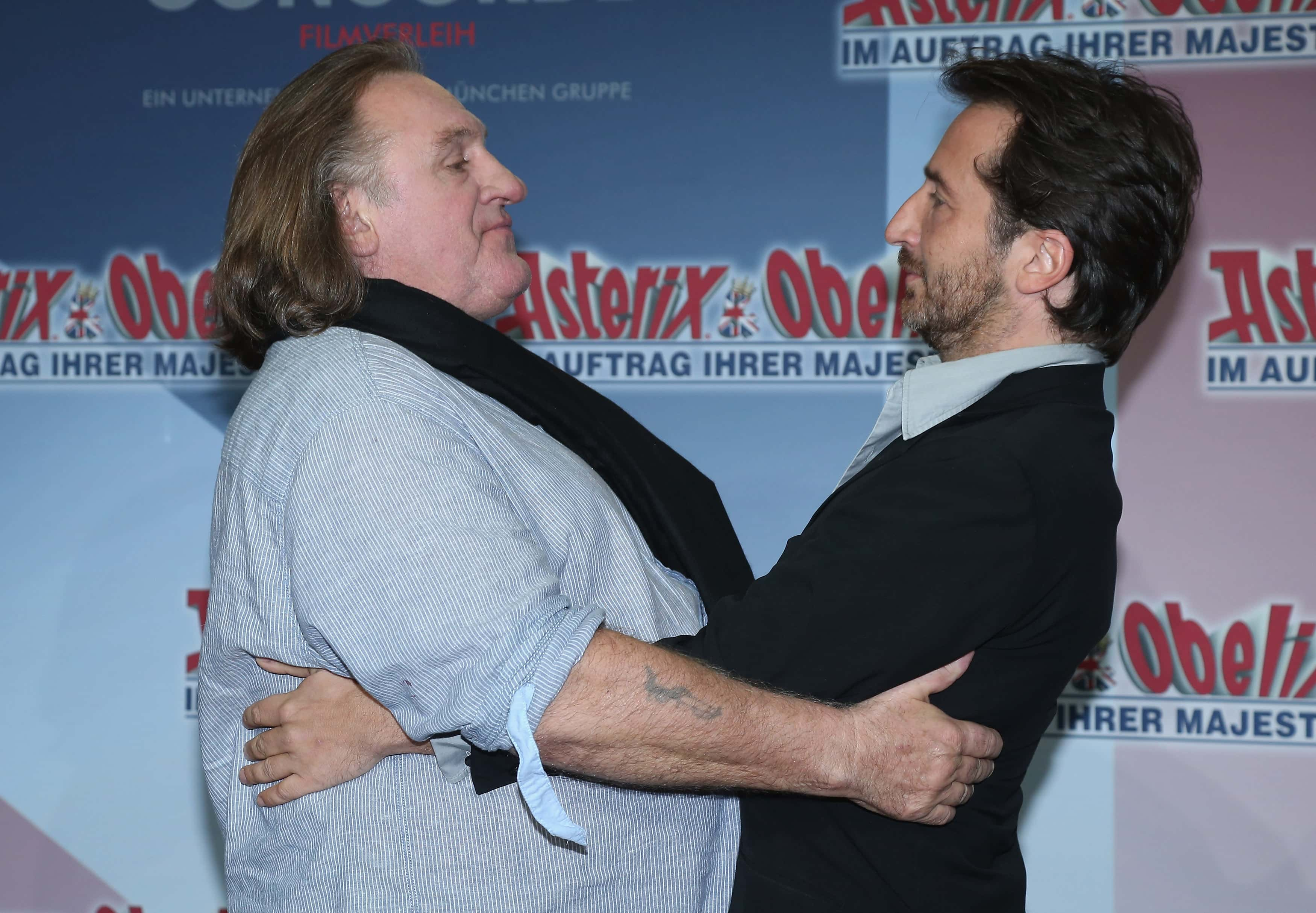 Fellow French actor Edouard Baer and Depardieu's traveling companion at the time said he had no choice. "Gérard Depardieu wanted to go to the lavatory. He was barred access. We were not far off taking off, so he urinated in front of everyone. I passed him a small bottle," said Mr Baer, who has played Asterix opposite Depardieu's Obelix in the 'Asterix' film franchise. "He couldn't wait, so I found this solution. I had a little Evian bottle with me, only it was too small so it overflowed He wanted to clear it up, but the hostess wouldn't let him," he said in a radio interview. He also denied eyewitness accounts of the actor saying "I'm going to piss". Calling the incident "naturally very embarrassing and humiliating", he said Depardieu did not "do any grand gestures and shout: 'I'm going to piss'. Whatever the larger-than-life nature of my friend Gérard, no one is that crazy"
Assault and battery of a Parisian motorist
In an incident of road rage, Gérard Depardieu was accused of punching a motorist in Paris in August 2012. The incident occurred after Depardieu's scooter nearly collided with the motorist's car. The driver of the car in his complaint claimed there was a heated argument, which culminated in the French actor punching him in the face. The actor then had filed a counterclaim against the driver who had accused him of assault in the altercation near Saint-Sulpice church in Paris. Depardieu admitted that while he had punched the man, he claimed self-defense saying it was because he had been "very afraid".
Drunk driving arrest
In November 2012, he was arrested again, This time for driving while intoxicated after he fell from his scooter, and was found to have a blood-alcohol level of 1.8 grams per litre. This was well above the French limit for driving of 0.5. A French court fined him $5,290 and suspended his license for six months. According to police statements, the actor had smelled strongly of alcohol at the time of his detention and had begun to yell at officers that he did not want to be controlled. During the court hearing, Depardieu's lawyer, Eric de Caumont, claimed the actor had consumed a single glass of champagne hours earlier.
Though Depardieu could have faced up to two years in prison, the actor got away with a fine and the suspended license because no one else was involved or injured in the incident when he tipped over.
Depardieu, who gave up his French citizenship to become an official resident of Néchin, Belgium, has also professed to his admiration of Russian President Vladimir Putin. After he was granted Russian citizenship, Depardieu attacked Putin's critics for "lacking vision". In his autobiography, Depardieu said Putin "immediately liked my hooligan side."
Share this article:
Gerard Depardieu charged with rape French actor track record urinated plane carpet punched motorist