'Game of Thrones' Season 8 preview: The Iron Throne itself could be key in ending the war against the undead White Walkers 'Game of Thrones' may have already provided the answer to the war against the undead, and it's quite openly there in the show's title itself. The series always teases viewers about who will inherit the Iron Throne, but what if the throne itself is the key to ending the war? The internet has been abuzz with theories proclaiming the Iron Throne may just have Valyrian steel in it, and there's a very real possibility of this theory being true.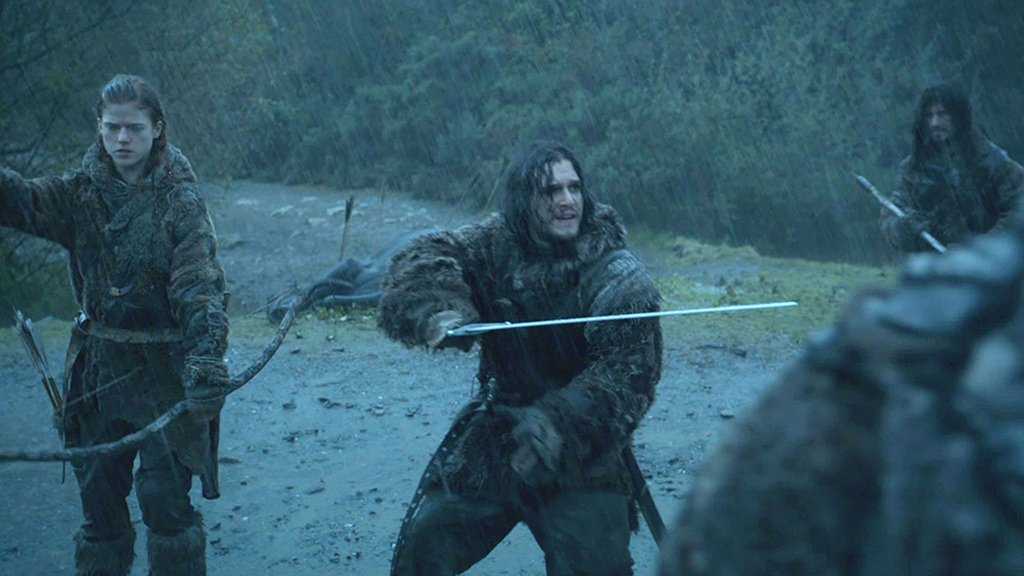 The Iron Throne was formed from the collective spoils of war acquired by Aegon the Conqueror, who built the throne from the thousand-plus swords he gathered after winning his wars. The blades were put together in the form of a throne and they were superheated by the breath of Aegon's black dragon, Balerion, in order to melt the swords in place and form what we now know as the Iron Throne.
Valyrian steel and dragon glass are one of the few known weapons in the 'Game of Thrones' universe that can actually neutralize and destroy an undead White Walker. While the majority of the swords that rest in the Iron Throne are said to be from common soldiers, there is the possibility that in the fray of battle, a few of the Valyrian steel swords may have been included into the set of the Iron Throne.
Valyrian steel is said to be extremely hard to make and the knowledge used to make these swords are apparently lost to the sands of time. So, if there are a few, even say, less than a hundred swords made of Valyrian steel, it would be a strategic advantage for the humans in the war against the White Walkers. Valyrian steel is said to have been made with magic and dragon fire, giving it unparalleled quality, and who can forget the scene of Jon Snow shattering an Ice blade and then utterly destroying a high ranked White Walker?
The Iron Throne is an asymmetric monstrosity of spikes, jagged edges and twisted metal, and we really never see the Iron Throne rusting even after 300 years of being used and abused by the kings and queens who took up the iron helm.
We believe it's time to get rid of that horrible eyesore, and really take a hard look at the throne, because what is worth more to a king, is it his throne, or his kingdom? 'Game of Thrones' Season 8 will premiere April 14, exclusively on HBO.
Disclaimer : The views expressed in this article belong to the writer and are not necessarily shared by MEAWW.
Share this article:
Game of thrones season 8 preview iron throne valyrian steel defeat white walkers balerion magic sword