HBO admits 'Game of Thrones' Starbucks cup slip-up was a mistake After the fourth episode of 'Game of Thrones' season 8 aired, fans discussed every detail about it and while many were occupied with what Lord Varys (Conleth Hill) had to say about Daenerys Targaryen (Emilia Clarke) and how Jon Snow (Kit Harrington) reacted to Daenerys' request, there were a few who spotted something interesting -- a Starbucks coffee cup on the head table at the feast.
This detail went viral as fans couldn't believe the makers of their favorite show would have let slip a detail such as this. Now, HBO has come forth to explain whether this was a blooper or something that was intentional.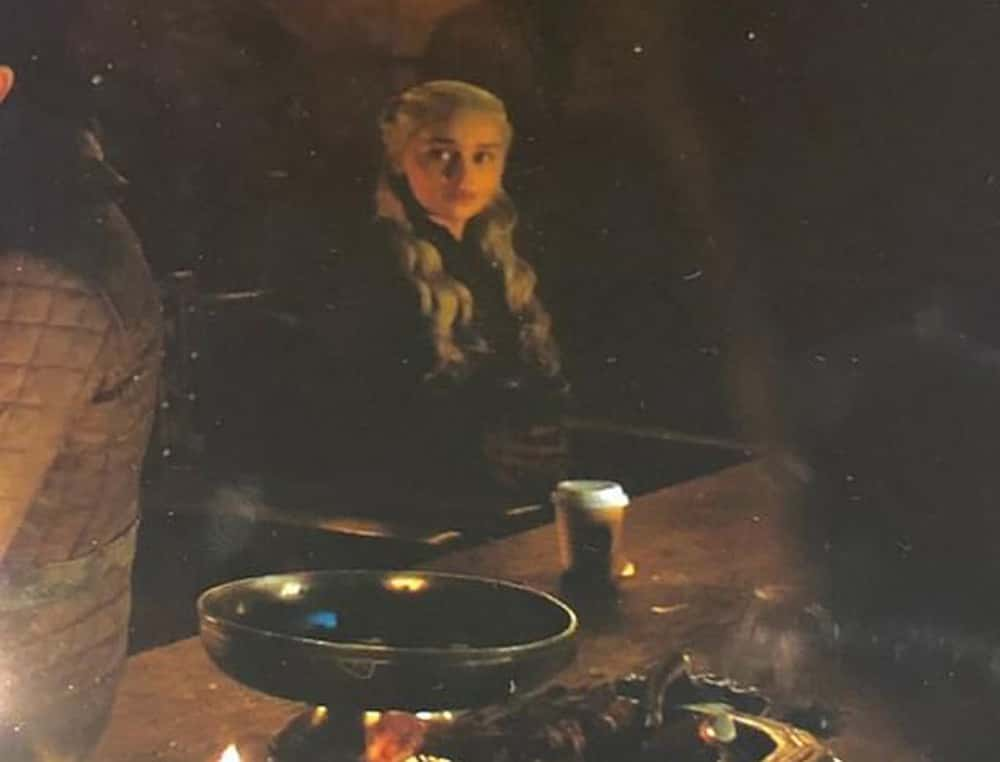 In a statement from HBO, the coffee cup was explained as a mistake. "The latte that appeared in the episode was a mistake," the premium cable admitted, adding jokingly, "Daenerys had ordered an herbal tea."
This is definitely no easter egg or a cross over between the seven kingdoms and the modern world. For anyone who suggested that Starbucks probably has a franchise in Winterfell — that's not it either.
The show will continue in the path originally intended and team Daenerys will face team Cersei Lannister (Lena Headey) in the upcoming episode of the show. The trailer of the fifth episode of season 8 was released right after the latest episode concluded and it shed light on some interesting details including Tyrion Lannister's (Peter Dinklage) presence in Dragonstone.
This combined with Euron Greyjoy's (Pilou Asbæk) reaction to what he saw when he looked up at the sky has fans hoping Daenerys did take the fallen confidante, Missandei's words in consideration and is set to "Dracarys" the heck out of King's Landing and Euron's fleet of ships.
The show will air Sunday at 9 p.m. and the title of the episode has been kept under wraps similar to the previous episodes.
Share this article:
game of thrones season 8 episode 4 HBO admits Daenerys Targaryen Starbucks cup mistake last starks