Jon Snow and Daenerys Targaryen were disappointingly clueless in 'Game of Thrones' season 8 episode 3 Among everything that disappointed us in episode 3 of 'Game of Thrones' season 8, perhaps the most disappointing was the King in the North and the Mother of Dragons taking the backseat in a war where they should have acted as leaders. Things were already pretty complicated between Jon Snow (Kit Harington) and Daenerys Targaryen (Emilia Clarke) ever since Jon chose to reveal his parentage to Daenerys right before the White Walkers marched on Winterfell.
Once the battle began, the two seemed to be the most clueless about things they are usually good at. Blame that little pep talk they had? Maybe. When the battle began Jon and Daenerys were nowhere to be seen until the camera spun around for a while to finally show them waiting on the top of a hill with the two dragons. As soon as the Dothrakis are turned to White Walkers, the two take off with their dragons and begin to throw fire at the White Walkers.
However, the attempt goes haywire the moment a snow blizzard struck them out of nowhere. While Jon immediately heads towards the castle, Daenerys hovers around in the sky for a good while. Thus begins their clueless venture in the night, which was not really something we were rooting for.
They were equally clueless when the Night King shows out of nowhere with Viserion, and begins to attack Drogon. While that particular part of the whole sequence was pretty mesmerizing, certainly for the characters it was a massive blow. At one point it was almost disappointing to see Jon and Daenerys act with such naivety in spite of the fact that they have both faced the Night King before.
Daenerys does try to take down the leader of the walking dead but it turned out fire does not kill him. Immediately after, she literally ran away with Drogon but not for too long, since the White Walkers were already climbing on to him. Much thanks to Ser Jorah, who sacrificed himself to save the Queen.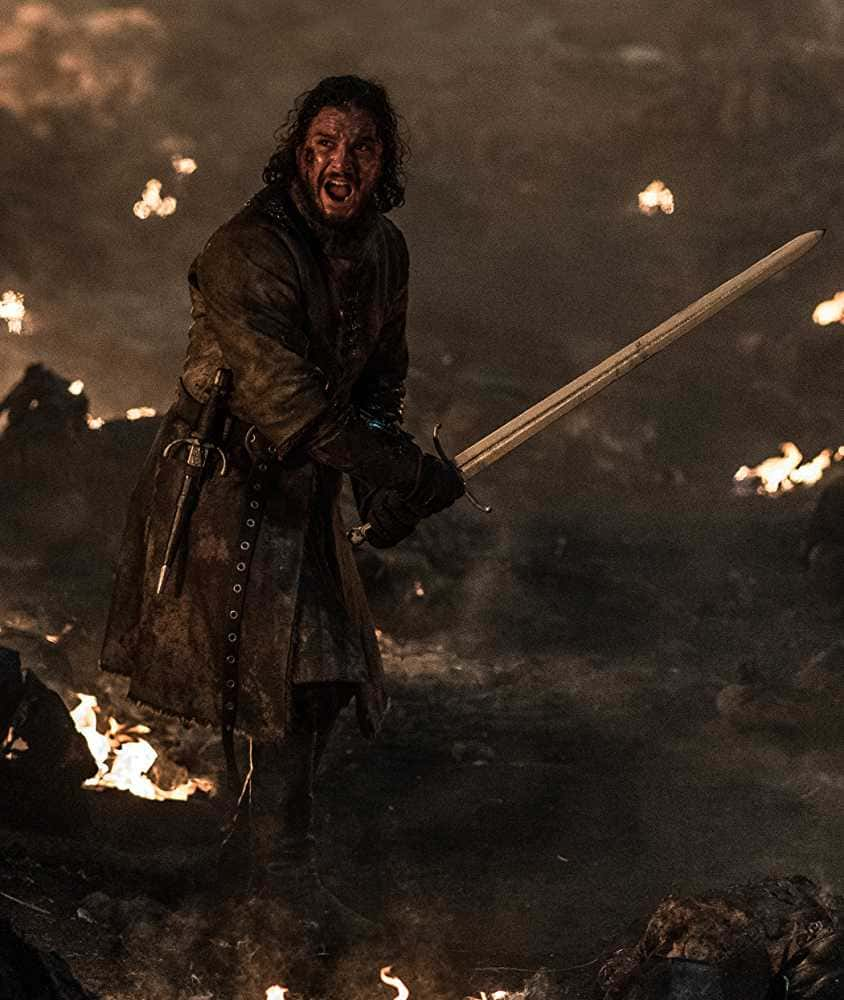 On the other hand, Jon who was riding Rhagael lost his clue way back when he first saw the snow blizzard. However, that was not even as half as disappointing as it was to see Jon literally run through a field of dead bodies to kill the King of the Dead. Expectedly he was caught in between a hoard of living dead who rose to surround him but again thanks to the dragons he was saved.
What was a little sad to see was when Jon did not bother saving Sam (John Bradley) while he was trying to get to Godswood. In conclusion, it can be said Ygritte was always right, Jon Snow still knows nothing! That being said, it might not be a good idea to put the whole of Westeros in the hands of these two characters as by now we know, they need help more than anyone else. Episode 4 of 'Game of Thrones' season 8 returns to HBO on May 5.
Share this article:
Game of Thrones Season 8 Episode 3 Daenerys Jon clueless warriors leaders great war long night