Gabrielle Union's calls 'AGT' toxic: From Simon Cowell's smoking to Jay Leno's racism, here's what really happened Six months after Gabrielle Union was told by 'America's Got Talent' producers that her talents would no longer be needed on the NBC reality competition show, the real reason why she was axed as the judge seems to have finally surfaced online.
Union and fellow judge Julianne Hough were told to pack their bags and while they had contractual options to return for another season, their male counterparts, executive producer and lead judge Cowell and comedian Howie Mandel were still a part of the show. Blaming "toxicity in the workplace", Union has said she wants to look forwards to a more inclusive Hollywood. In a Variety interview, the 47-year-old actress said when she brought up Cowell's smoking on set and guest judge Jay Leno's racist jokes, she was cut from the show.
Simon Cowell's chain-smoking
A few months ago, the 47-year-old actress-activist wanted to sue Cowell for "endangering her life" with his chain-smoking addiction. Opening up about how she has been allergic to cigarette smoke since when she was a little girl, she said, "I couldn't escape. I ended up staying sick for two months straight. It was a cold that lingered and turned into bronchitis because I couldn't shake it. It impacted my voice, which affects my ability to do my job."
"It was challenging to tend to my illness without being made to feel like I'm responsible for my own sickness. It put me in a position from day one where I felt othered. I felt isolated. I felt singled out as being difficult when I'm asking for basic laws to be followed. I want to come to work and be healthy and safe and listened to," she added. Moreover, she also claimed she regularly had a runny nose, which irked Mandel. The comedian has openly stated his struggle with obsessive-compulsive disorder and germophobia and sat right next to her. After her complaint, Cowell claims he smoked outdoors, but a source told Variety that while the matter was addressed, Cowell didn't entirely stop smoking indoors.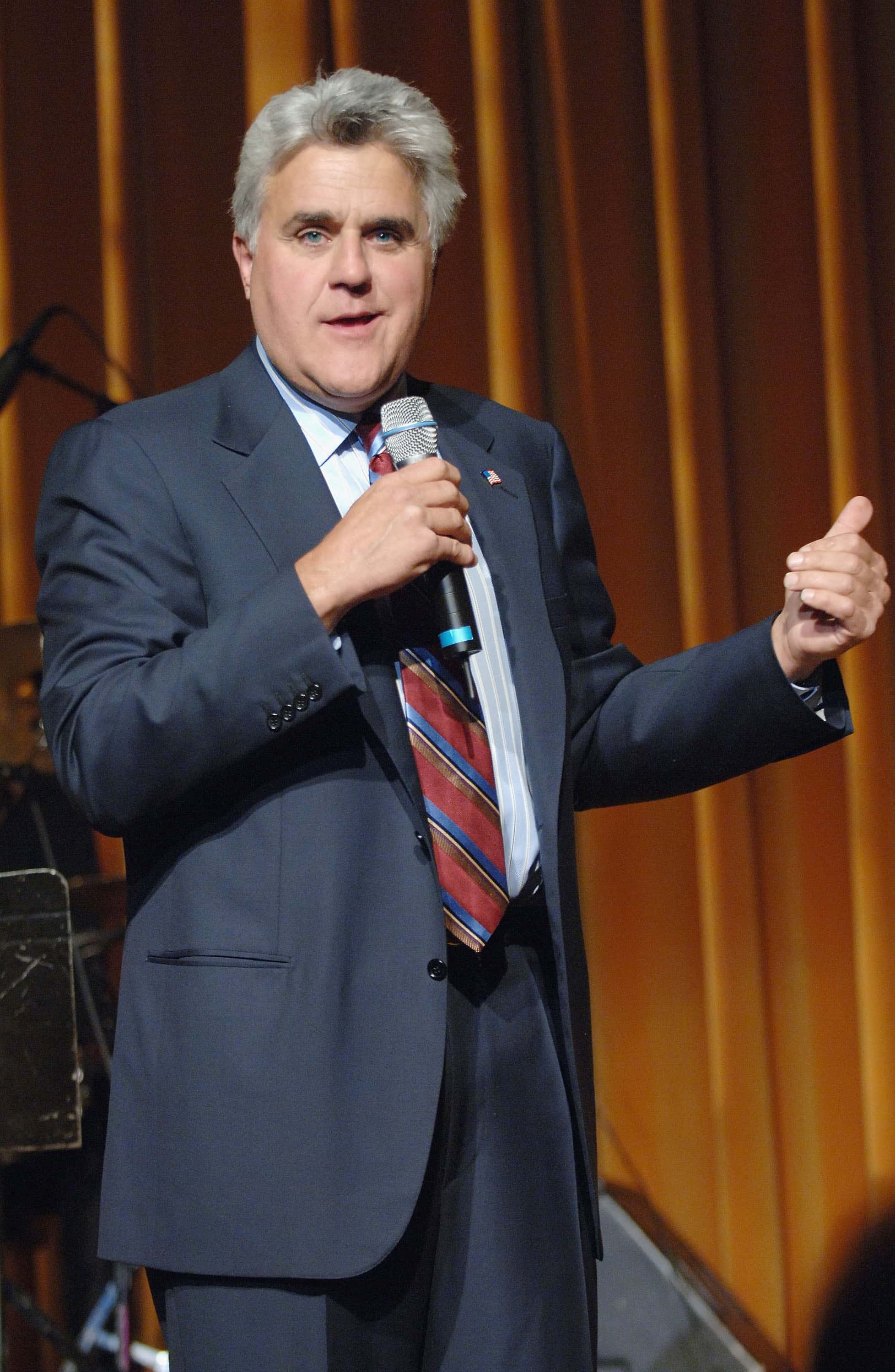 Jay Leno's racist remarks
Highlighting another incident, Union said the former 'Tonight Show' host cracked a joke about Cowell's dogs. Leno joked that the animals resembled items "on the menu at a Korean restaurant". Shocked by the stereotype statement hinting at Asians eating dog meat, she said, "My first big interview in this industry, the first person who allowed me to come on their talk show, was Jay Leno. I've always held him in high regard, but I was not prepared for his joke." She added, "I gasped. I froze. Other things had already happened, but at this point, it was so wildly racist."
When she decided to go through the corporate protocol, the producers simply said, "We'll delete it. We'll edit it out." While Leno declined to comment on the matter, it majorly affected Union. "You cannot edit out what we just experienced. There is not an edit button in my brain or in my soul. To experience this kind of racism at my job and there be nothing done about it, no discipline, no companywide email, no reminder of what is appropriate in the workplace?" she says.
Julianne Hough and the blackface
Union was not too pleased with the hiring of judge Julianne Hough. Hough had faced backlash in the past for wearing black face at a Halloween party in 2013 to impersonate African American actor Uzo Aduba from the show 'Orange Is the New Black'. Union said, "I'm a part of a show that hired one of my co-workers who had an unfortunate incident doing blackface. I'd like to trust her at her word that she learned her lesson, and has educated herself amid the consequences she faced and is hopefully a better person. But you would think that perhaps the show and NBC might be more conscientious in exposing that, and it would be taken seriously. I took it seriously."
She also expressed her concern when a white male contestant was allowed to audition with "black gloves to (represent) a black performer". Talking about the incident, she told Variety, "The act was flagged as problematic before his performance but he was still allowed to perform for the judges and an audience." Show producers said the black gloves were worn for an entirely different reason, as he was going to perform an Eminem song.
Hairstyle 'too black'?
Union also pointed out how there was no proper policy for using the preferred pronouns for contestants. "We're doing a show that is talking about a global audience, and we're not even asking for preferred pronouns? We should never be put in a position where we are guessing, not when we know better," she said. "And again, no checks and balances. Everyone is allowed to operate without consequence or accountability, and it sends a message that this kind of thing is not only tolerated but encouraged." For Union, it touches a personal chord as her 12-year-old child is transgender and identifies as a female named Zaya.
Not just that, she was earlier asked to exit the show following a racism row when she alleged that the production staff called her hairstyle and clothes "too black". She has also maintained that the working environment on the talent show was "toxic". Multiple sources reported that Union was labeled as "difficult" by Cowell, who owns the show and has near-total creative control. In a joint statement, the producers said that an ongoing investigation found "an overall culture of diversity" on the show and concluded that "no one associated with the show made any insensitive or derogatory remarks about Ms Union's appearance, and that neither race nor gender was a contributing factor in the advancement or elimination of contestants at any time."
The dreadful outcome
Time and again, 'AGT' bosses have maintained that her exit had nothing to do with these complaints. Meanwhile, Union said, "I signed up for the experience of being a part of a show that hails itself as the biggest stage in the world. Super diverse, and one about giving people an opportunity to shine where they otherwise probably wouldn't. What could go wrong?"
After a 25-year-long career in Hollywood, Union wants to focus on "meaningful" projects. "There were so many spaces in this industry where I had to compartmentalize myself to feel like I was worthy of work. In my 40s, I embraced myself exactly as I am. I wanted to create projects and be a part of things, to have personal and professional relationships that brought me peace, joy, grace and allowed for compassion," she said.
While Union had highlighted an overall toxic experience, Hough, judge Heidi Klum and show host Terry Crews opened up about how their experiences were different. After her complaint, NBC, Fremantle and Syco, which produce 'America's Got Talent', released a statement they had launched an investigation with more than 30 interviews. In a statement to DailyMail, they said, "While the investigation has demonstrated an overall culture of diversity, it has also highlighted some areas in which reporting processes could be improved. We continue to remain committed to having an inclusive environment for everyone associated with the show, and to upholding AGT as one of the most diverse programs on television."