Sienna Miller, Seth Macfarlane join cast of new Showtime limited series about Fox News founder Roger Ailes Showtime has announced that Golden Globe nominee Sienna Miller (Layer Cake), Oscar nominee and Emmy winner Seth MacFarlane (Family Guy), Screen Actors Guild Award nominee Simon McBurney (The Theory of Everything) and Annabelle Wallis (Peaky Blinders, The Mummy) have joined the cast of the network's upcoming eight-episode limited series about Fox News founder Roger Ailes.
Based on extensive reporting by Gabriel Sherman for his bestselling book, The Loudest Voice in the Room, the series stars Academy Award and Golden Globe winner Russell Crowe (Gladiator, A Beautiful Mind) in the title role and Academy Award nominee Naomi Watts as Gretchen Carlson. Crowe also serves as an executive producer on the series. Emmy nominee Kari Skogland (The Handmaid's Tale) will direct the first two episodes. Production is set to begin next month in New York.
Miller will portray former NBC news producer Elizabeth 'Beth' Ailes, who married Roger, 22 years her senior, in 1998, shortly after the founding of Fox News. Following their marriage, Beth devoted herself to raising their son Zachary as well as serving as the editor of the Putnam County News & Recorder newspaper in their home of Garrison, NY.
Beth was a steadfast champion of Roger until his death in 2017 and, to this day, refutes any charge that her husband was less than innocent. MacFarlane will take on the role of Brian Lewis, Fox News' former public relations chief for over 17 years and Ailes' closest confidante and supporter. Lewis spent his career promoting and protecting Ailes until the media machine turned against Lewis and ended his career.
McBurney will play the role of legendary media magnate, Rupert Murdoch. Murdoch built his father's Australian newspaper company into a worldwide media empire. But his single greatest media move might have been hiring Roger Ailes to run Fox News, who, against all odds, created a conservative cable news network from the ground up and built it into a multi-billion dollar profit machine. Wallis will play Laurie Luhn, a volunteer who, under Ailes' mentorship, rose to head of booking at Fox News. Giving into Ailes' growing demands, she began a long abusive relationship with him that impacted the rest of her life.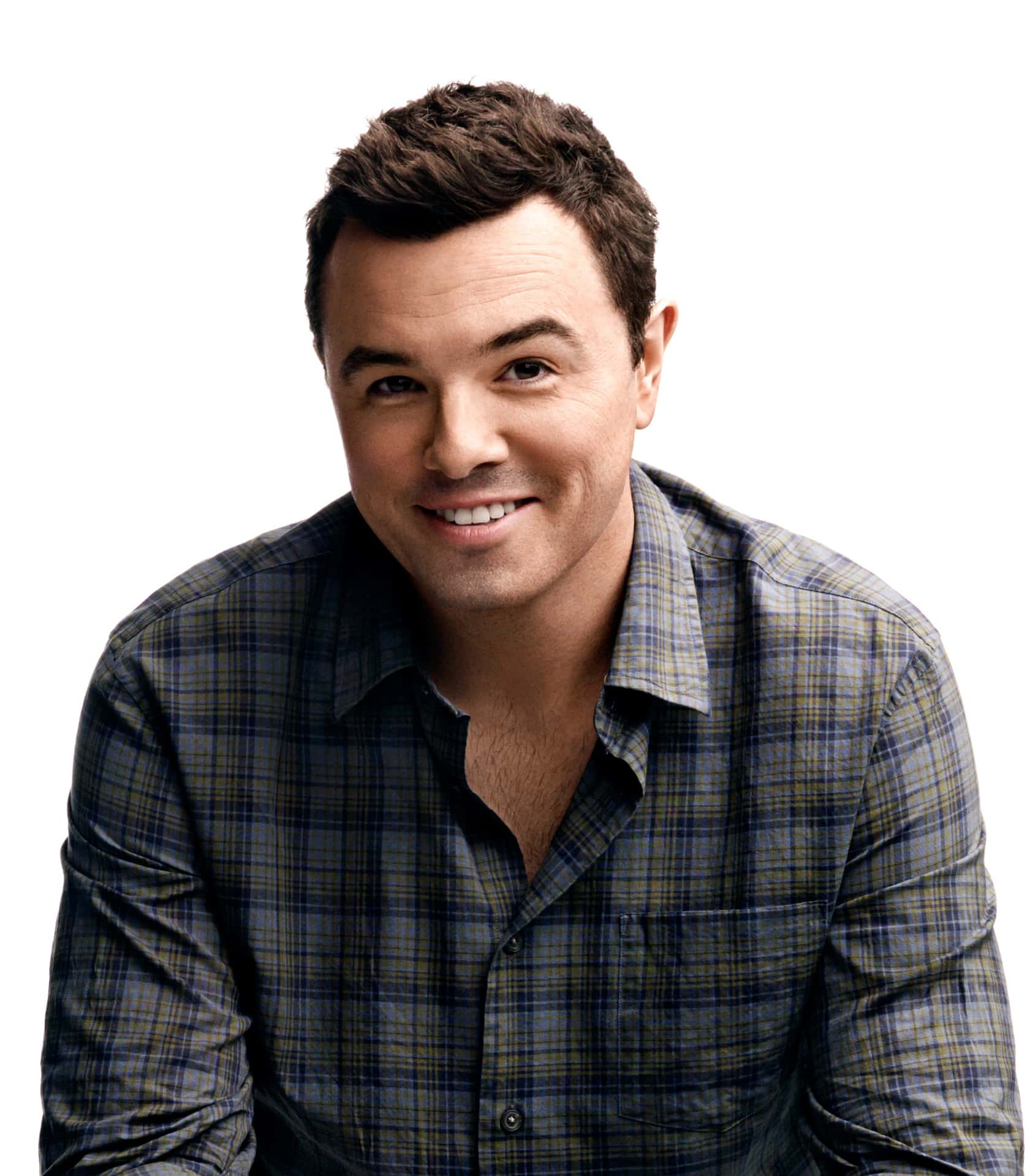 In today's politically charged media landscape, no figure looms larger, even after his passing, than Roger Ailes, molding Fox News into a force that irrevocably changed the conversation about the highest levels of government. To understand the events that led to the rise of Donald Trump, one must understand Ailes.
The upcoming limited series takes on that challenge, focusing primarily on the past decade in which Ailes arguably became the Republican Party's de facto leader, while also touching on defining events in Ailes' life, including an initial meeting with Richard Nixon on the set of The Mike Douglas Show that gave birth to Ailes' political career and including the sexual harassment accusations and settlements that brought his Fox News reign to an end. Told through multiple points of view, the limited series aims to shed light on the psychology that drives the political process from the top down. Sherman co-wrote the initial episode of the limited series with Oscar winner Tom McCarthy (Spotlight). For the primary source material, The Loudest Voice in the Room, Sherman interviewed more than 600 people.
Miller was born in New York, educated in England and studied drama at the Lee Strasberg Institute in New York. She made her film debut in Layer Cake in 2004. Her other film credits include Factory Girl, Foxcatcher, American Sniper, Live By Night, Lost City of Z, Casanova, The Edge of Love, Interview, GI Joe: The Rise of Cobra, Unfinished Business, Burnt, and High Rise, for which she was nominated for a British Independent Film Award for Best Supporting Actress. Miller has received a number of accolades for her work including the BAFTA Orange Rising Star Award and an Independent Spirit Award.
She was nominated for both a BAFTA TV Award and a Golden Globe for her role in The Girl. Miller's most recent project set for release later this year is American Woman. On stage, Miller has appeared in Cabaret, After Miss Julie and Flare Path, as well as As You Like It and Cat on a Hot Tin Roof. Outside of her acting career, Miller serves as Global Ambassador for the International Medical Corps.
MacFarlane stars as "Captain Ed Mercer" in The Orville, which he created, writes, directs and executive produces. As a creator of some of today's most popular content, MacFarlane has garnered four Emmys, five Grammy nominations and an Academy Award nomination for his work in television, music and film. He is perhaps best known for voicing numerous characters and creating the hit animated series Family Guy. At the time of its inception, MacFarlane was 25 and became the youngest showrunner in television history. He also currently voice acts, executive produces and created the animated series American Dad! In 2012, he voiced the loveable, foul-mouthed bear and made his feature film directorial debut with the highest-grossing original R-rated comedy film of all time, Ted.
Fresh off the success of the film, he hosted the 85th Academy Awards, where he was also nominated for an Oscar, and went on to create the successful sequel Ted 2 and the feature film A Million Ways to Die in the West, which he starred in and wrote, produced and directed. Additionally, through The Seth MacFarlane Foundation, he continues to advocate for science education, environmental sustainability, free speech, cancer research and equal rights for all.
McBurney has recently wrapped starring in the first season of Carnival Row. His feature film credits include Tinker Tailor Soldier Spy, Mission: Impossible - Rogue Nation, Magic in the Moonlight, Jane Eyre, Harry Potter and the Deathly Hallows: Part 1,Allied, and The Conjuring 2, The Last King of Scotland, The Manchurian Candidate, and Robin Hood, Body of Lies opposite series star Russell Crowe. He also stars in a hit one man show, The Encounter, which was on Broadway last fall and has been touring Europe.
Wallis was most recently seen in the feature film comedy Tag. This summer, Wallis also wrapped production on Boss Level, opposite Mel Gibson. Previously, she was seen in the highly successful reboot of The Mummy opposite Tom Cruise as well as King Arthur: Legend of the Sword, the action thriller series Come and Find Me opposite Arnie Hammer and in the psychological thriller Mine. Prior to this, Wallis appeared in the third season of Peaky Blinders. Other credits include The Brothers Grimsby, Annabelle, The Conjuring and Bond Girl. Among her other television credits are the four-part series Fleming, Pan Am and The Tudors for SHOWTIME.
The project is a co-production from SHOWTIME and independent studio Blumhouse Television (Sharp Objects, The Normal Heart). In addition to Crowe, McCarthy will executive produce with Emmy winner Jason Blum and Alex Metcalf, as well as Marci Wiseman and Jeremy Gold for Blumhouse Television and Liza Chasin (Darkest Hour) of 3dot Productions.