Fox renews Jussie Smollett's contract for 'Empire' season 6, plans to keep his character off-screen for first few episodes Actor Jussie Smollett is once again caught in a controversy after Fox Entertainment and 20th Century Fox TV announced on Tuesday that their show 'Empire' has been renewed for a new season.
A statement from Fox Entertainment said that Jussie Smollett, who was written out of the last two episodes of season 5 of the show, has also received an extension on his contract. However, the network announced that Smollett's character Jamal will not return to the show anytime soon, resulting in a lot of confusion.
By leaving the fate of the character hanging, the showrunners have given the character a chance to reappear mid-season.
"By mutual agreement, the studio has negotiated an extension to Jussie Smollett's option for Season 6. But at this time there are no plans for the character of Jamal to return to 'Empire,'" The statement from Fox Entertainment and 20th Century Fox TV said.
Smollett's character Jamal was last seen in the season 5 episode that aired on April 24, where he was seen getting married to Kai (Toby Onwumere).
Many, at this point, expected that this would be Smollett's last episode on the show. With just a couple more episodes left to conclude the season, the showrunners' announcement has once again made the show a hot topic.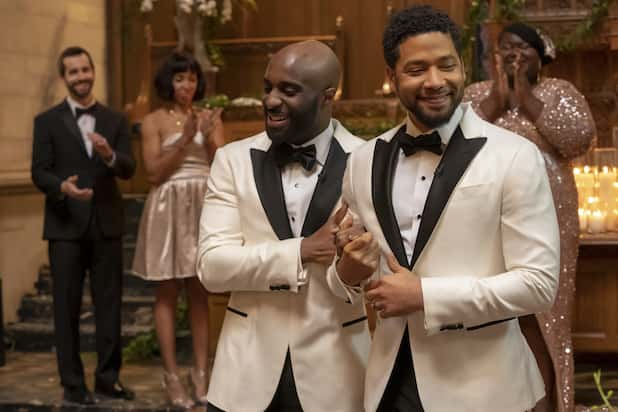 Smollett's representative spoke to The Wrap and said, "We've been told that Jussie will not be on 'Empire' at the beginning of the season but he appreciates they have extended his contract to keep Jamal's future open. Most importantly he is grateful to Fox and 'Empire' leadership, cast, crew, and fans for their unwavering support."
The actor, who is being retained, will be paid for the contract period.
Smollett was not a part of the last two episodes of season 5 as a result of being accused of staging an attack against himself earlier in the year.
He was charged by 16 felony counts related to filing a false police report, but the charges were later dropped. The Chicago police were not happy with the prosecutors' office for the decision.
Before Smollett's last episode aired, the cast of 'Empire' — including Taraji P. Henson, Terrence Howard, Bryshere Y. Gray, Trai Byers, Gabourey Sidibe, and Nicole Ari Parker — wrote a letter to Fox and show producers calling for Smollett to be brought back to the show next season.
In an interview with MEA WorldWide, actor Serayah McNeill — who plays the role of Tiana Brown — spoke about the Smollett situation and said, "I think everyone is just confused right now, and really didn't know how to react and if they should react. But I think the common thread with us all is the support."
Michael Thorn, president of entertainment for FOX Entertainment, said in a statement, "'Empire' continues to break barriers with its emotionally powerful storytelling, and it remains a core part of the FOX legacy. We want to thank everyone on the show — Taraji, Terrence and the entire cast, as well as Lee, Danny, Brett, Sanaa, Brian, Francie, Dennis and their teams — all of whom have done a tremendous job this season. We know there are so many more stories to tell, and we can't wait to see what they have in store for Season Six."