A former police sergeant who was caught and arrested for downloading and uploading multiple videos and images involving child pornography was sentenced on Thursday, January 10, at a Franklin County court.
According to WCMH-TV Columbus, 51-year-old former Columbus Division of Police Sgt. Dean Worthington was given a nine-year sentence after pleading guilty to four counts of sex-related charges including illegal use of a minor in nudity-oriented material or performance and three counts of pandering sexually-oriented material involving a minor.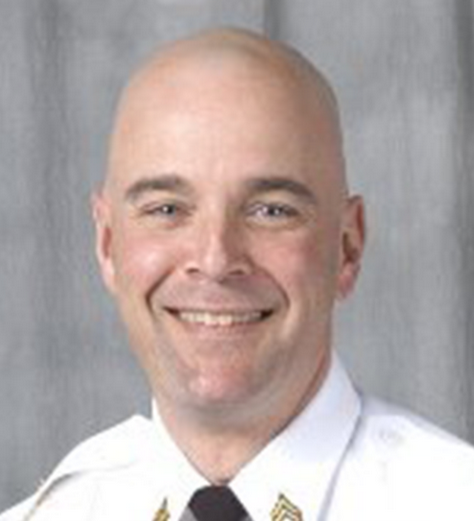 However, the sentence was suspended to just 90 days in county jail and a $5,000 fine. Worthington, who had been on the force for 20 years and was promoted to the Public Information Officer in 2017 before retiring this past October, was also ordered to register as a tier two sex offender for 25 years, have no access to the internet, have no unsupervised contact with unrelated minors and complete a program for sex offenders. He will also have to go through alcohol counseling and remain sober.
Search warrants that were recently unsealed revealed that in May 2018, the National Center for Missing and Exploited Children tipped off the Franklin County Internet Crimes Against Children task force about an individual uploading child porn onto social media site Tumblr and downloading "multiple videos and images depicting young children engaging in sexual activity with adults".
When detectives tracked down the screen name and IP address of the offender, they were led to Worthington. Authorities then executed a search warrant at his home two months later and confiscated six cell phones, three laptops, and multiple external hard drives. 
His sentencing comes seven months after he was charged in the incident and two months after he pleaded guilty. However, the leniency he was shown has not gone down well with Franklin County Prosecutor Ron O'Brien, who was pushing for more jail time.
O'Brien said the sentencing sends a message to victims telling them they don't matter. "It involves the sexual abuse of children," he said. "Offenders who download and exchange images of children they promote and escalate child sexual abuse."
The message was echoed by Ohio Crime Victim Justice Center executive director Cathy Harper Lee, who told WCMH-TV Columbus, "When offenders are only sentenced to 90 days in prison it sends a horrible message to crime victims, it sends a disturbing message to offenders, it undermines the serious nature of the crime and it allows that industry to flourish."
She also said the fact that he had to register as a sex offender was the bare minimum punishment and not something that should be celebrated. "Registering as a sex offender falls within the guidelines of our laws and yes he should be held to that standard and he should have to register as a sex offender for 25 years. Does that mitigate the fact that he's only serving 90 days in jail? Not it doesn't. That's still a very lenient sentence."
Share this article:
Former Columbus police sergeant ordered to serve just 90 days in jail in child pornography case