Former cheerleader accused of killing newborn child and burying body in parents' backyard is suffering from 'eating disorder' A former cheerleader who has been accused of killing and burying her newborn child is suffering from eating disorders and seeing a counselor, according to her lawyers.
The 20-year-old Skylar Richardson of Carlisle, Cincinnati, made national headlines in 2017 after she was accused of killing and burying her newborn infant in the backyard of her parents' home, according to the Cincinnati Enquirer. In a police interview in July that year, without her parents or a lawyer present, she told detectives that she had given birth to a dead baby at around 3 am on May 7, 2017, two days after attending her high school prom.
She said she was sitting on a toilet to urinate when a baby girl with pale skin came out. She claimed that despite the infant never opening her eyes, she wrapped the child in a towel, cradled her for hours, and waited for her to show any sign of life.
When there was none, she said she carried the baby down the stairs into the garage, took a small garden spade, dug a hole between two trees near the edge of their yard, dropped the infant into the hole, and then sprinkled the wilted pink rose petals she had worn to the prom after burying the body. After the interview, she led police to the body.
A week after the interview, police interviewed her for a second time and accused her of killing and burning her baby. Transcripts from the interview show that the 20-year-old said, "I did not kill my baby" 29 times before admitting, "Maybe I did kill her a little" on the 30th time of asking.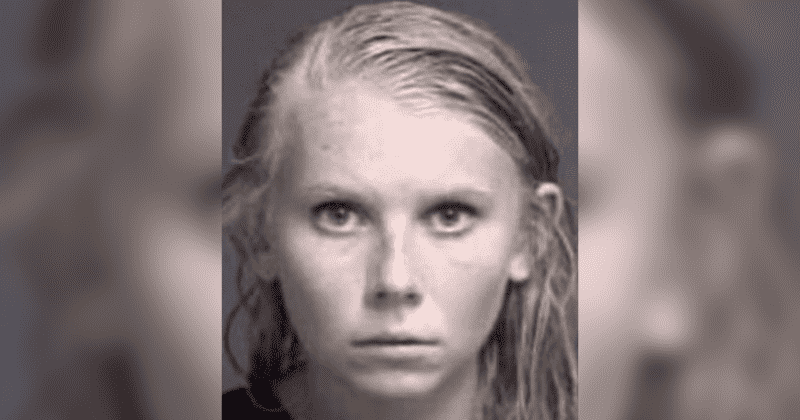 Richardson is set to go to trial in another two months on September 3 and appeared in Warren County Common Pleas Court earlier this month for a procedural hearing, according to the Enquirer.
Her lawyer, Charles M. Rittgers, told the court that his client suffers from anorexia and bulimia and said her weight had fallen down to just 82 pounds. He also confirmed that she was getting treatment from a counselor.
Following her arrest, her parents had claimed that the 20-year-old had been vilified by the media without reason and that she was a young girl so fragile and debilitated by eating disorders she wouldn't even chew gum over concerns about calories.
They backed up her version of events and said their daughter was a frightened teenager who had given birth to a stillborn baby girl in the middle of the night and did not know what else to do but bury her.
Richardson is facing charges of aggravated murder, involuntary manslaughter, gross abuse of a corpse, tampering with evidence, and child endangerment in the death of the baby, known as Annabelle.
She has asked for three separate trials to deal with the five charges and faces life in prison if convicted.