Florida mom kills father, 6-year-old daughter as 'boyfriend didn't like child', jury recommends death penalty Florida mom Cheyanne Jessie has been found guilty on two counts of first-degree murder in the killing of her six-year-old daughter Meredith and her own father in 2015. A jury has recommended that Jessie get a death sentence. If the judge does go with the jury's recommendation, the 29-year-old woman will be the first one to get a death penalty in Polk County. The jury's decision Friday came after just about an hour or so of deliberation.
Jessie had stabbed her daughter and shot her 50-year-old father Mark Weekly in what she claimed was an act of self-defense. Her daughter, she claimed, had been stabbed accidentally. The woman had then proceeded to hide their bodies in plastic totes behind a neighbor's shed. Then, after a week, she reported that Meredith had gone missing and that it was Weekly who had kidnapped her. She claimed that he had fled to Georgia.
She said Mark Weekly told her that he wanted to be with his granddaughter in the "final year" of his life. To corroborate the story, she sent texts from her dad's phone to her's. However, the police discovered the two bodies following which Jessie claimed she committed the murders in self-defense. However, investigators said she had killed her daughter for the sake of her relationship because her boyfriend Matthew 'Cody' Monroe hadn't liked the child's behavior. They could not offer an explanation of the motive behind Mark Weekly's murder.
The investigators said she had discussed with Monroe the amount of time it took for a human body to decompose. She had also inquired about their size and if they would fit into a plastic bag. Munroe was accused of killing the two victims himself but he denied it in court. "It's the right verdict," State attorney Brian Haas told Bay News 9 after the jury's decision was announced. "I can't even imagine the terror the precious little girl felt as she was being brutally murdered alongside her grandfather by her own mother", said Haas.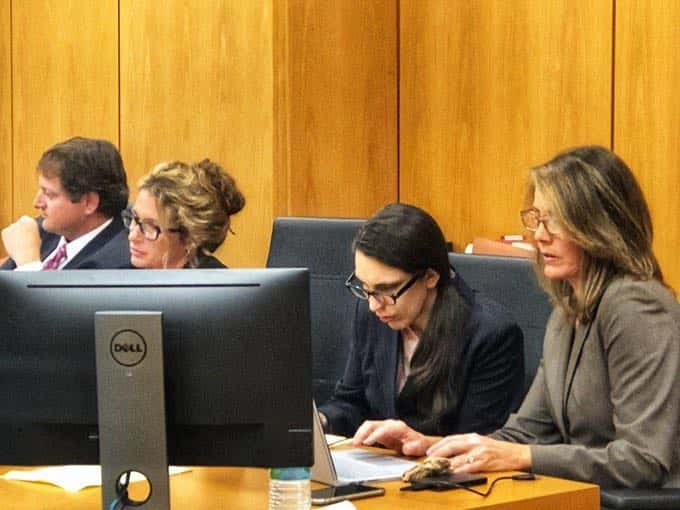 "This is a long process. It's very detailed but it should be because of the potential sentence here. So, there are several more steps that must take place but getting the unanimous verdict from the jury recommending death is a major point in the case and we're optimistic going forward," Haas said. Cheyanne Jessie is due back in court August 28 when a judge is expected to take a decision on the jury's recommendation.