NYC mayor's lockdown hotline flooded with di*k pics, Hitler memes after he asks people to report neighbors Critics of New York City Mayor Bill de Blasio have made sure to let him know how they felt about him urging New Yorkers to tell on those violating social distancing rules.
According to a report by the New York Post, the mayor's new tip line has been inundated with crank complaints including people flipping the bird and sharing "dick pics" to show their defiance.
The special tip line, that de Blasio announced on April 18, was flooded with photos of extended middle fingers, news coverage of the mayor hitting the gym, as well as him dropping the Staten Island groundhog, as per screengrabs shared on Twitter.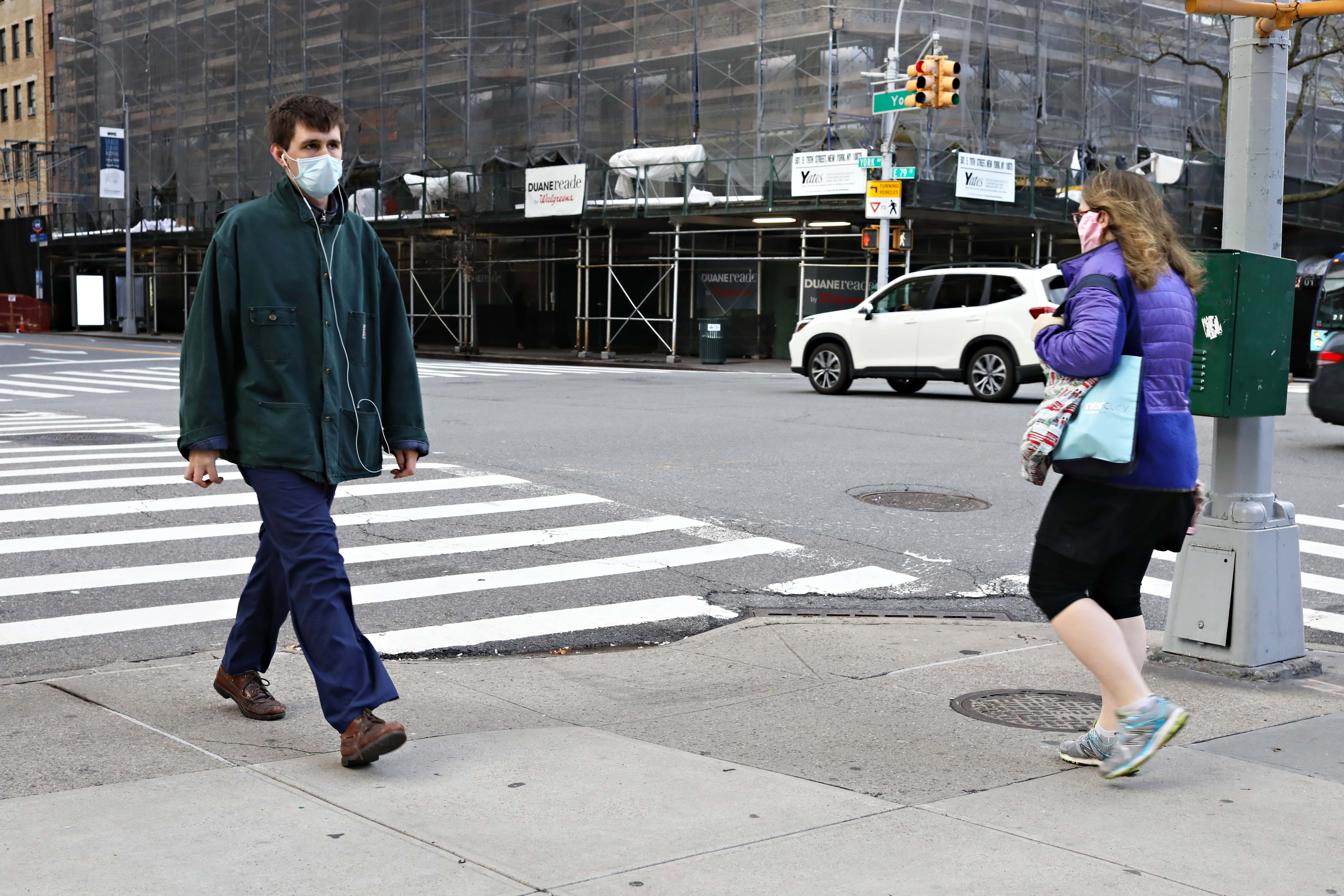 "We will fight this tyrannical overreach!" one user wrote to the service, before receiving an automated message that in part said, "Hello, and thank you for texting NYC311."
But the user replied saying, "F–k you!" alongside a meme showing Adolf Hitler emblazoned with the words, "TO THOSE TURNING IN YOUR NEIGHBORS AND LOCAL BUSINESSES — YOU DID THE REICH THING."
"Start flooding their reporting text numbers with these pics!" the tweet added.
Several other messages laced with profanity were sent to the tip line, including a photo of a bowl of gummy candies in the shape of male genitalia with a sign that read, "EAT A BAG OF D–KS."
However, it is not clear if any of the messages came from users who actually lived in New York City.
One NYPD source reportedly told the NY Post that photos of real penises have also been texted to 311. They also said that one caller phoned in a tip saying the New York City mayor was spotted performing oral sex on someone "in an alleyway behind a 7-11" early on April 19.
According to a photo of the 311 operator's computer screen obtained by the outlet, the caller said that de Blasio "looked at me…and coofed in my direction."
The Urban Dictionary website defines "Coof" as a recently emerged term for coughing while infected with the novel coronavirus.
What's more? The barrage of off-color calls, messages, and images was so incessant that the city was forced to temporarily shut down the service.
"The city has begun vetting everything before dispersing the information to precincts," an NYPD source said.
New York is hardest-hit in the United States, with more than 14,877 deaths, according to data compiled by Johns Hopkins University. Keeping this in mind, the mayor had asked people to call the tipline and report anyone flouting social distancing norms.
"In the heat of battle, our primary focus has been on saving lives," Freddi Goldstein, press secretary for NYC Mayor Bill de Blasio, recently told The New York Times.
Additionally, the growing number of deaths in the city has overwhelmed morgues and mortuaries.
For instance, workers in a public cemetery on Hart Island are burying over 24 bodies a day. There are about two dozen bodies a day, five days a week buried on the island, Jason Kersten, a spokesman for the Department of Correction, which oversees the burials, told Reuters.
Share this article:
Flood prank messages NYC Bill de Blasio social distancing tip line shut down di*k pics hitler memes