EXCLUSIVE: Farrah Abraham says her mom Debra should have called if she was worried, instead of "selling her out" Farrah Abraham found herself in the middle of trouble after she had an alleged fight with the hotel staff at a Beverly Hills hotel. Even though Farrah denied being physically abusive and has since been released from jail, her mother, Debra Danielsen, came forward stating that she was worried about her granddaughter, Sophia. The Teen Mom' alum's mother previously revealed in an interview with Radar Online that Farrah had turned Sophia against her. However, Farrah has a different side to the story.
Talking to Meaww, Farrah revealed that her mother never called to check up on Sophia following her arrest. "If she worried she would have called but never did. Instead, she had to sell out and be negative in the interview," she said. On June 13 Farrah was arrested after she was seen abusing in a footage (obtained by TMZ ) and people were unhappy that the reality star showcased this kind of behavior when she was present with her daughter.
This is not the first time Farrah has been the subject of criticism over her parenting style when it comes to raising her daughter. She was also criticized for taking her 9-year-old daughter with her when she had to get butt injections. Despite the negativity surrounding her methods of raising her daughter, Farrah tends to pay attention to what is important, that is, her daughter.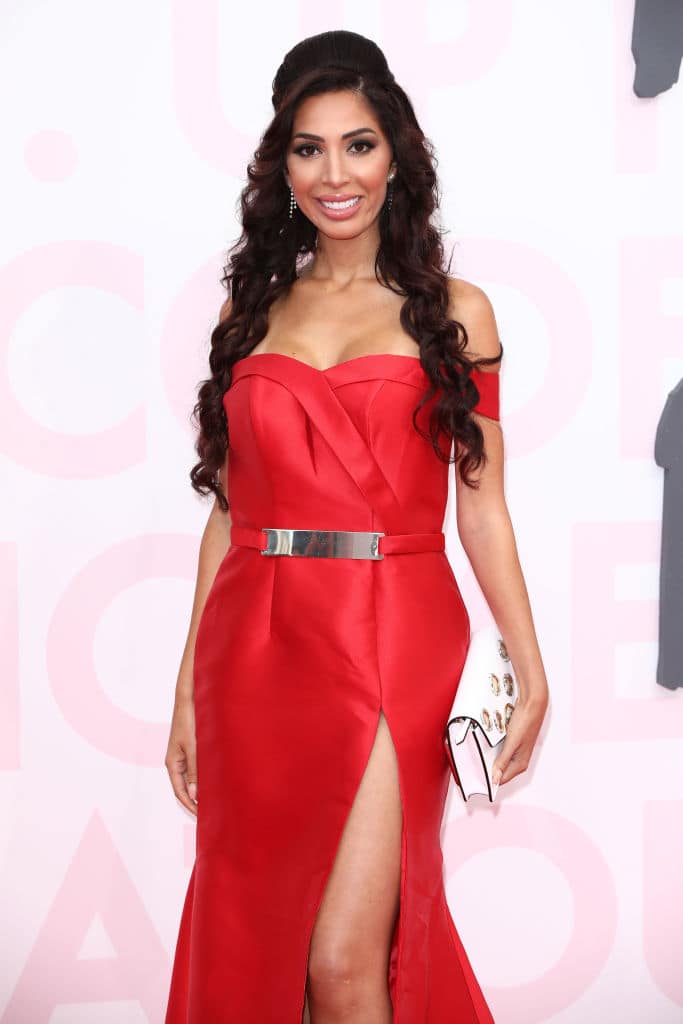 "I do not pay attention to lies, bullying, and untrue comments my real life is amazing which others envy," she said. At the same time, people raised questions about Sarah and her education after the reality star posted a picture of her daughter holding a wine glass. Many fans grew suspicious if she was letting her daughter drink alcohol. However, Farrah was quick to dismiss these claims as she stated it was just apple juice.
Despite this, people have had questions about Sophia and her education. Seeing how she travels every place with her mother people grew worried if she was getting a chance to study. However, Farrah insisted that she knows what is best for her daughter and will never put her education in jeopardy. "Sophia has the best education, childhood, world traveler, online schooled like in college and has great acting skills, she even goes for dance classes and does horse riding for fun," she said.
After being in Teen Mom for ten years, Farrah knew that it was time for her to move on. In the month of March, she confirmed that she will no longer be part of Teen Mom and instead chose to explore the adult film industry further for a career. Despite these decisions, Farrah has always put her daughter first and intends to do the same in the future. "Parenting is not easy as I've shown with cameras around me for 10 years but making the best choice for your child and yourself is most important, great parents have a strong sense of guilt," she said.