Fact check: Are vice presidents or even presidents required to return military salutes? Pentagon has the answer The Pentagon confirmed on Wednesday, March 24 that the vice president does not need to return salutes from military service members. The response came shortly after critics lashed out at Kamala Harris for not returning salute of an honor guard welcoming her aboard Air Force Two.
"DISGRACEFUL," tweeted former New York City police commissioner Bernard Kerik on March 23, sharing footage of Harris boarding the plane. "It is a clear demonstration of her dislike for those in uniform, both law enforcement, and military," Kerik added.
---
DISGRACEFUL: @VP Kamala Harris refuses to salute the honor guard at the steps of the aircraft. It is a clear demonstration of her dislike for those in uniform, both law-enforcement and military. pic.twitter.com/7QFHzamnt7

— Bernard B. Kerik (@BernardKerik) March 23, 2021
---
RELATED ARTICLES
Kamala Harris accused of disrespecting military by refusing to salute Air Force Two honor guard: 'Disgraceful'
Kamala Harris slammed for laughing about border visit plan in viral video, Internet says 'all she does is cackle'
While the perceived 'slight' was echoed by several other critics of the Biden administration, Pentagon spokesman John Kirby declared late Wednesday that the vice president was not required by protocol to return salutes as she is not in the military chain of command. "There is no overarching instruction or regulation that requires the president or vice president to return hand salutes from members of the Armed Forces," he said in a statement hours after being asked about it at a press conference. "Vice President Harris has made very clear her respect and admiration for the men and women of the military, as well as their families."
It's worth noting that it was President Ronald Reagan who started the tradition of returning salutes from uniformed service members. According to military news outlet Task & Purpose, Reagan was seeking advice from the Marine Corps commandant at the time about a courteous way to allow service members to lower their salutes while still in front of a president. According to Kirby, each military service has specific requirements for salutes. For example, the Army instructs soldiers to salute the president, considering his position as commander-in-chief of the armed forces.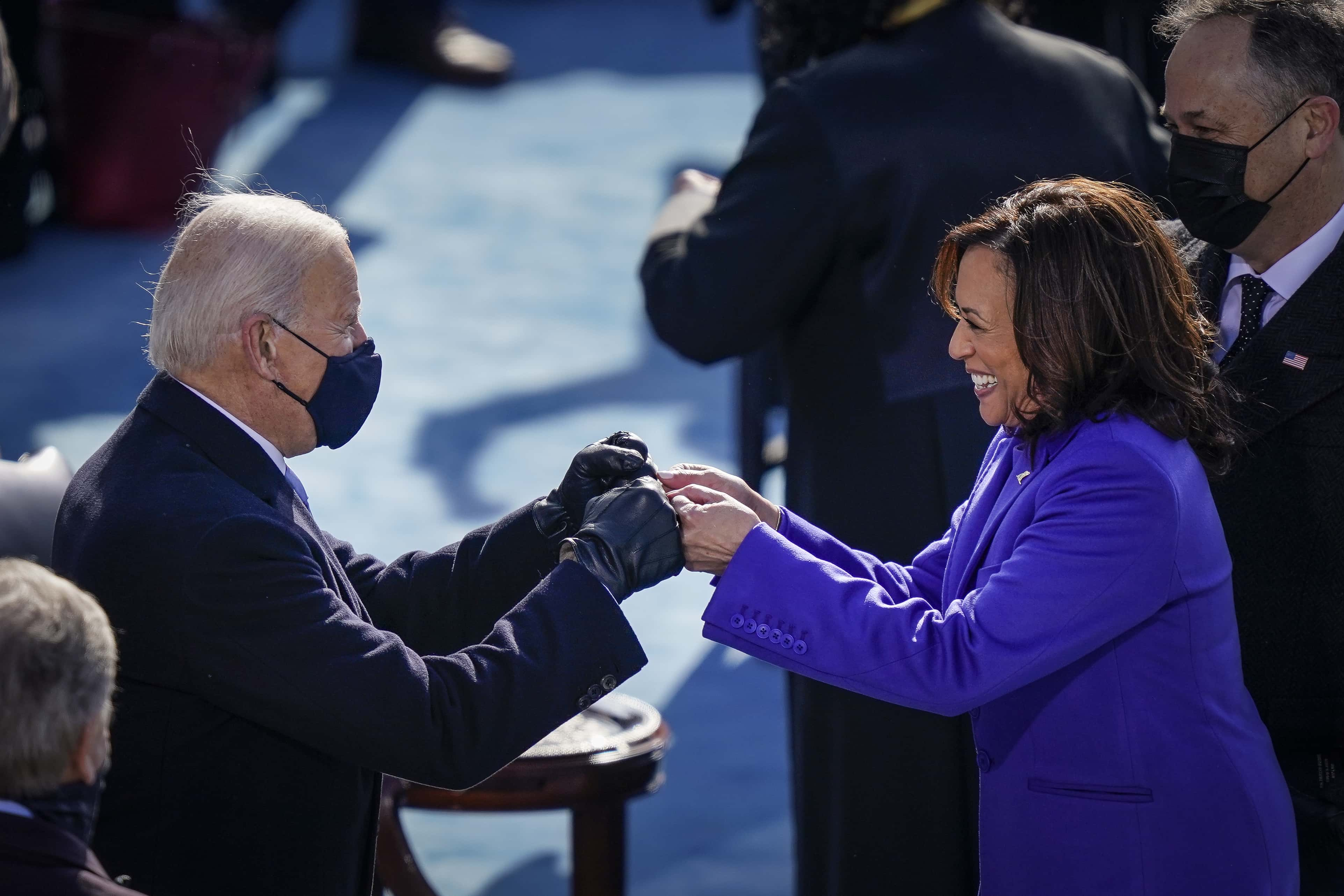 "There is no specific requirement for personnel to salute the vice president, though the vice president does receive honors, including cannon firing, ruffles and flourishes, and specific music, when visiting military installations or participating in formal functions," Kirby explained. "Finally, the rendering of the hand salute by military personnel is a time-honored tradition and one of the first military lessons installed in new recruits. From their first days in the military, new recruits are taught to salute when they meet more senior leaders — a common phrase among drill instructors is 'When in doubt, throw it out.'"
"Our troops demonstrate their respect for the nation's senior leaders in many ways; a hand salute is one of them," Kirby added.
A number of prominent social media figures rushed to VP Harris' defense following the backlash she suffered for not saluting the military. "The commander-in-chief returns salutes as a matter of courtesy (a practice started by Reagan), but the VP is a civilian who is not in the chain of command. It would be incorrect for her to salute anyone, and @FoxNews knows this. If other VPs did it, it was incorrect," academic Tom Nichols tweeted.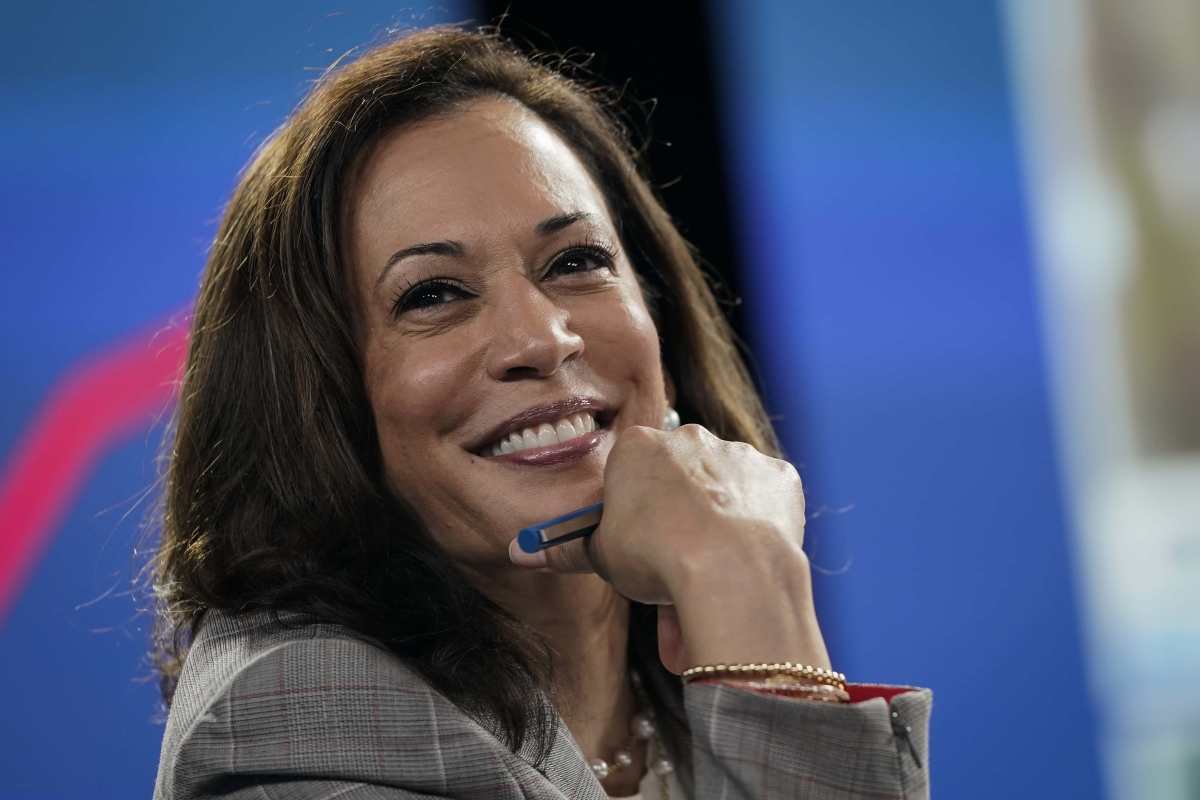 "Not only would it be incorrect for VP Harris to salute service members in terms of protocol, but it implies she's in the chain of command. And she's not. She knows that, which is why she doesn't salute. This is an absurd attack on VP Harris," LGBTQ activist Charlotte Clymer added.
"The VP "salute" controversy is overblown, but I can't see why a civilian (who is not even in the chain of command) would return a salute," former White House staffer Jim Golby chimed in.
---
The Commander in Chief returns salutes as a matter of courtesy (a practice started by Reagan), but the VP is a civilian who is not in the chain of command. It would be incorrect for her to salute anyone, and @FoxNews knows this.
If other VPs did it, it was incorrect. https://t.co/62tcIOK5c3

— Tom Nichols (@RadioFreeTom) March 24, 2021
---
---
I agree with Tom here. Not only would it be incorrect for VP Harris to salute service members in terms of protocol, but it implies she's in the chain of command. And she's not. She knows that, which is why she doesn't salute. This is an absurd attack on VP Harris. https://t.co/5dacKBm46Q

— Charlotte Clymer 🏳️‍🌈 (@cmclymer) March 24, 2021
---
---
The VP "salute" controversy is overblown, but I can't see why a civilian (who is not even in the chain of command) would return a salute

— Jim Golby (@jimgolby) March 24, 2021
---