EXCLUSIVE | 'Power Book II: Ghost': Berto Colon says he struggled with Monet cheating on his character Lorenzo Monet Tejada (Mary J. Blige) is a terrifying figure. But her recently incarcerated husband, Lorenzo (Berto Colon), seems to know how to get her to do what he wants, even though he is behind bars. In an exclusive interview with MEAWW, Berto Colon, who fans might recognize as Cesar from 'Orange is the New Black', revealed the family dynamics of the Tejada family.
"Obviously I can't dive into the future and reveal too much. Lorenzo's struggle, the central conflict [of his arc], if you will, is for him to keep control of the situation, even though he knows he is really very limited on how he's going to control the situation. So it's a fine balance between coercing and influencing, right? I have to ensure that when they leave my presence, they do what I say. In the plotline, you'll see that obviously he's connected and he's got people on the outside and he's got people helping them out. But at the end of the day, for me as an actor [what is exciting] is that connection [to them] and the idea of a man who has to get what he wants from these people, even though he's not present to enforce his ideas. So it's a balancing act, right? You have to be forceful, but without force, you have to be influential without necessarily making people feel like they're not making the decisions for themselves. So it's a real balance between coercing and influencing someone. He's still got a lot of control and he still moves the chips if you will, from inside."
Besides Monet who is the 'queenpin' in his absence, he also relies on his children who he knows inside out -- from Cane, the soldier, Dru, the brains, and Diana, the loyal daughter. Colon went into some detail about how Lorenzo uses each of his children based on their unique personalities.
"Lorenzo knows what each of those kids is like. I think that he plays the relationship that he has with them based on who they are, what their flaws are, what their weaknesses and their strengths are. So the relationship Lorenzo has with his daughter is very different from his middle son [Dru] with whom he has the most distant relationship because he doesn't come to visit that often. And both these relationships are very, very different from the one he has with his oldest son [Cane]. The oldest son is more of a soldier. He is the brute force, the muscle and Lorenzo understands that the middle son is more of the brain. So you can trust your aggressive son to do the violent stuff. While the middle son sort of like keeps an eye on the older guy. Then the daughter is really the in-between liaison between the boys and Monet and Lorenzo. I can pretty much expect that she's always going to shoot straight with Lorenzo -- that's my expectation," says Colon about the underlying father-child dynamics in the Tejada family.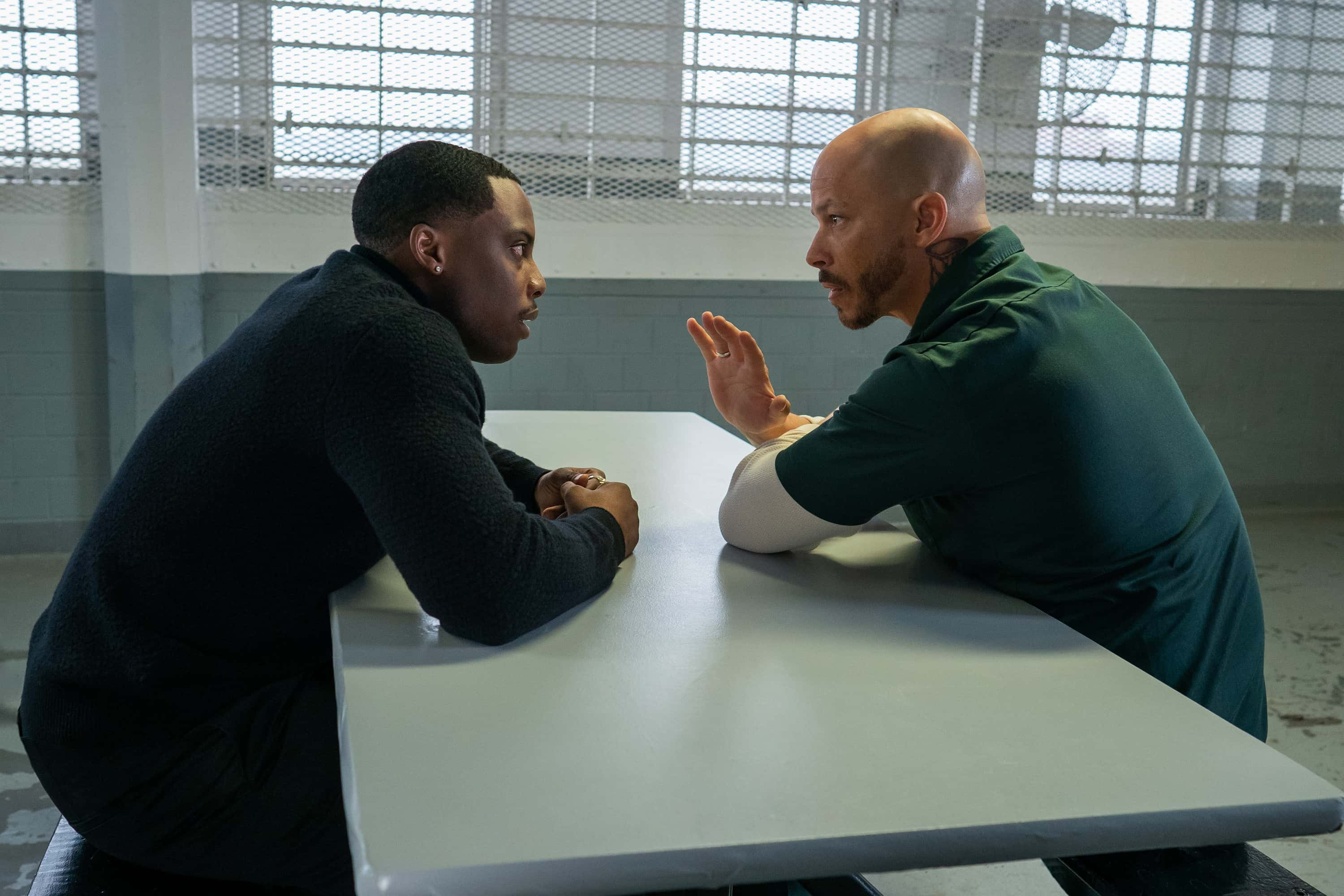 Since the Tejada family has been introduced, fans have noted how Monet is protective of Dru and Diana even though she might be harsh on them. In contrast, she treats Cane as a hired muscle and shows no concern toward him as a son. This has given rise to the speculation that Cane is not really Monet and Lorenzo's son. However, Colon says that, while he hasn't had access to future scripts, he (as Lorenzo) has no doubt in his mind that Cane is his son. "As far as I'm concerned Cane is Lorenzo's son. I can confirm that I've not been informed that there's any shred of a possibility of that [Cane is not Lorenzo's son] being the case."
Given the complicated family dynamics of the Tejada family and how Monet is cheating on him, Colon weighed in on what this might mean for the future of the Monet-Lorenzo relationship. "As a man that plotline... well, obviously I don't want to hint one way or the other. I think that we need to let that story build. But as a man and as a character choice, and me personally, I struggled with that [Monet cheating]. I think that you will see that struggle in the coming episodes, but again, I'm not denying nor am I confirming anything." But he also feels that despite the infidelity, Monet will not outrightly deceive him. "Is that at all a possibility? If that was the case, there'd be no show. What we are getting ready to see in the next five episodes, I can't really speak freely about. But I think it's interesting. I think you're going to see a dynamic [develop] between them, there's going to be an evolution if you will."
As Colon gears up to make a bigger splash in the upcoming six episodes, he tells us that he was interested in the 'Power' universe way before he was hired for the role of Lorenzo. "To cut a long-winded story short, I had actually auditioned for the role of Tommy [Egan] years ago. Obviously, that didn't happen," he reveals.
But he did catch the eye of Anthony Hemingway, the director of the OG 'Power' pilot that started it all. He was often in rooms auditioning where Hemmingway would be present. So when the role of Lorenzo came up, Hemmingway thought of him. "They gave me the description and said you're going to be playing Mary J Blige's husband. You're going to be essentially running this underground drug empire... however you are incarcerated."
Colon couldn't wait to get into an orange jumpsuit again, especially since his role as Cesar in 'Orange is the New Black' was such a breakout role for him. He is hoping that he can repeat his success in 'Power Book II: Ghost'. "People are interested in Lorenzo and that's a very positive thing to know. The first five episodes have just been an introduction [to his character], and the response has already been overwhelming. There's a lot more development in the next five. So I'm just very excited, very excited at the possibilities."
'Power Book II: Ghost' Episode 6 will air on Sunday night, December 6, at 8 pm ET on Starz.
Share this article:
exclusive interview Power Book II Ghost Berto Colon struggled Monet cheating on Lorenzo family ties