EXCLUSIVE | 'Love & Listings' star Ajani Scott reveals if Andrew ever apologized to her: 'I wish him the best' In a male-dominated luxury real-estate space, Ajani Scott managed to carve a space for herself, thanks to her determination and hard work. We first saw Ajani on VH1's hit reality series 'Love & Listings', trying to get her foot into the niche celebrity real-estate space. Although she had little to no experience when it came to celebrity real-estate, her enthusiasm to learn and grow quickly helped her make a name for herself. In an exclusive interview with MEA WorldWide (MEAWW), Ajani Scott shared how she got into the celebrity real-estate world, her thoughts on the other cast members warming up to Andrew Clinkscale, and more.
We began the interview by asking Ajani how she got into the celebrity real-estate world. Although we have always seen her express her passion for it, we never heard the story of what got her to take on such a unique career path. Ajani says, "Yes. Well, the show was definitely instrumental in helping me to do that. Um, when I first got started in real estate, it wasn't all celebrities at first. Obviously it's definitely a ladder, um, that needed to be climbed. Um, so I started off just working with anyone and everyone that I could. And then once I got on this show it opened up the world of celebrity real estate."
Being a celebrity real estate looks very exciting, so we asked Ajani how has her experience been being a luxury real estate agent. "It's definitely very interesting. It's fun. I like working with celebrities because it keeps you on your toes. It keeps you on your grind. It reminds you that if you work hard, you can have what you want. It really helps you to stay focused because being around so much talent and so much success, it can be very motivating. And obviously. That echelon of clientele is very lucrative for business as well," explains Ajani.
Being an agent for celebrities certainly can't be a cakewalk. When asked about what her biggest challenges are, Ajani reveals, "Being a real estate agent. It would be the fact that it's not consistent. You are self-employed, it's not a nine to five. You don't have a set schedule. Um, you make as much as you put into it, you really have to be your own boss. Every check is not guaranteed and certain deals, you can come so close to closing the deal and it can fall through. So even though you have a multimillion-dollar deal in the works, it might fall through at the last minute and you have to have tough skin and you can't be discouraged when things don't go as expected because honestly in real estate, you're going to lose a lot more than you win. Yes, the winds are big, but you have to be tough to be able to make it through the losses."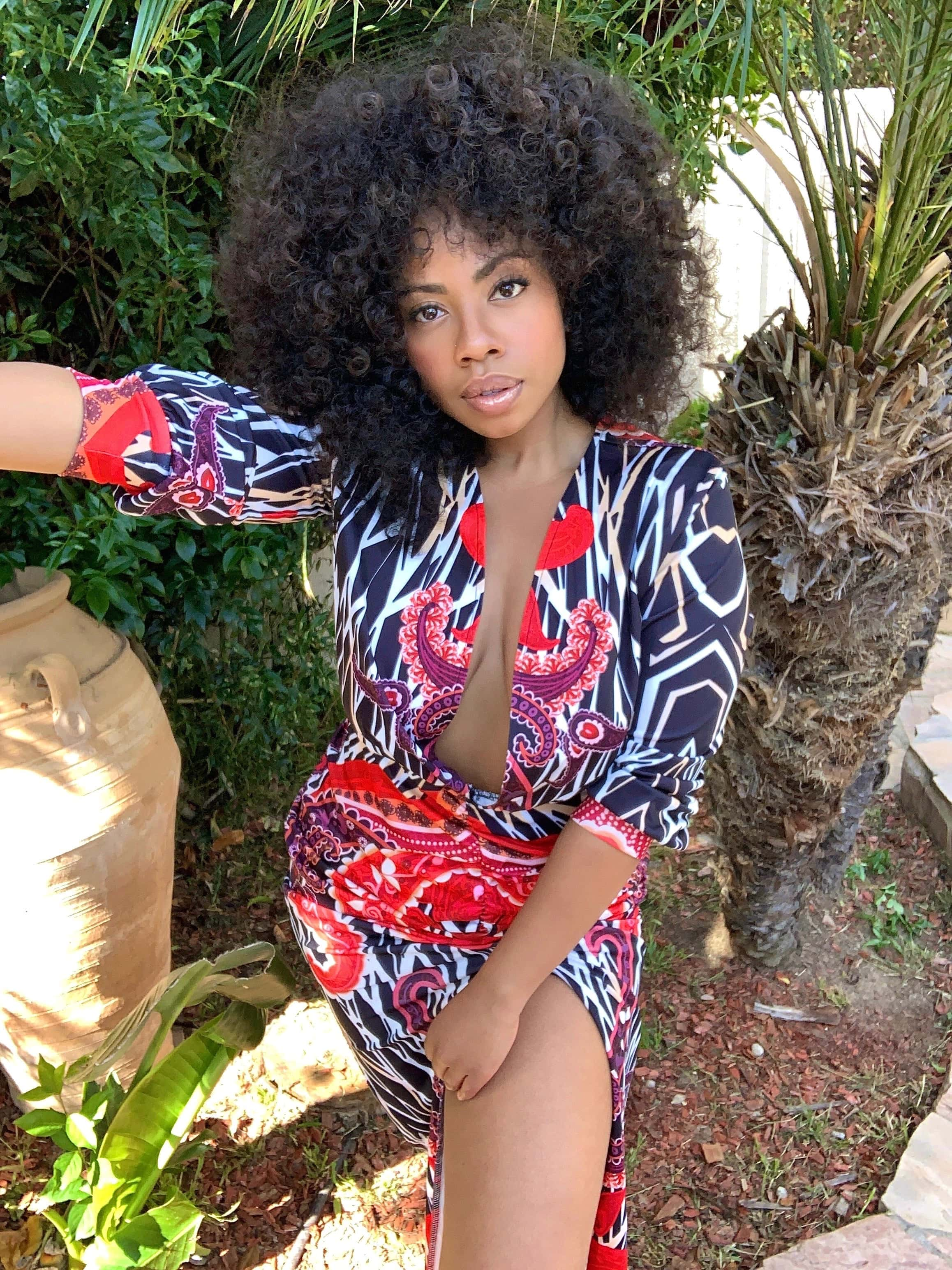 One of the central storyline of 'Love & Listings' has been Ajani and Andrew's alleged hookup. After Ajani revealed the details of their affair, most cast members chose to take Ajani's side and kept Andrew at an arm's distance. But the past few episodes have featured the cast members eventually warming up to him. So we asked Ajani how she felt about it. She replied, "I think it's fine if cast members warm up to him. I wish everyone the best. I wish him the best I'd moved on from that situation long ago, I'm in a new, wonderful, committed relationship. He's married now. So we've completely gone our separate ways and I wish him the best."
On the show, we have never seen Andrew apologize or even acknowledge having an affair with Ajani. Has he by any chance done it off-camera, we wondered. She says, "No, he has not, unfortunately. Um, but that's something that I no longer need in order to have my paintings. So even though he hasn't, I don't hold any resentment or grudges towards him." Although Ajani and Taylor Schwartz got off on the wrong foot, the two of them are now closer than ever. In fact, Ajani revealed that she is close to Taylor amongst all the cast members. "I really have a lot of love for her (Taylor). Our friendship has grown and developed over time. I respect her. I see a lot in her and I think she looks up to me in certain ways. Um, so we definitely have the closest relationship of any of the cast mates," explained Ajani.

Ajani's hair has been a subject of lot of discussion amongst fans. While some fans love it, others have criticized it quite a bit. So we asked Ajani her thoughts on it. She says, "Well, I get a lot of positive feedback on my hair. I probably in the whole time that I've done this show, I can count on maybe one hand the negative feedback that I've gotten. So I love my hair. I embrace my hair. A lot of people like my hair. They asked for hair products and tips on haircare. So this is my look, and this is the look I'm going to continue to show and I love it. And I think the fans do too."
'Love & Listings' Season 2 airs every Monday at 9/8c only on VH1.
Share this article:
exclusive interview ajani scott love & listings hair comments response andrew no apology taylor