EXCLUSIVE | 'I think he was lured': Fiance of tech CEO Beau Mann found dead alleges 'foul play' SANTA MONICA, CALIFORNIA: California tech CEO Beau Mann, who went missing in 2021, was found deceased, according to a May 8, 2023 announcement from the Santa Monica Police Department. Mann's remains were discovered about 20 minutes away from where he was reportedly dropped off in his Uber on November 30, 2021.
Jason J Abate, Mann's fiance, created the Justice For Beau Mann Facebook page, where he regularly posted updates on Mann's disappearance and the latest developments in the case. Abate has posted several pictures and remembered Mann in many of his posts ever since his remains were found.
RELATED ARTICLES
Beau Mann's heartbreaking chat about adopting children with his fiance before fatal trip revealed
Beau Mann: California tech CEO who went missing from Uber ride after texting 911 in 2021 found dead
Following the discovery of Beau's remains, Abate stated in a conversation with MEAWW that he thinks foul play was involved in Mann's death. "I think Beau was lured to the Berkley Street address because I don't understand why he changed his destination and didn't just go home with the groceries he purchased at 7/11, including a bag of ice that would have been melting," Abate said. "I don't know who he was meeting or any details, but I think something, or someone, convinced him to change his destination."
He added, "I believe foul play was involved. I'm not aware of anyone who would want to hurt Beau, he was too kind for anyone to dislike him. However, because Beau was so trusting of people, I think he may have been the target of someone taking advantage of him."
Mann and Abate met after matching on a dating site a few years before Mann's disappearance. Abate was in Texas at the time attending a wedding. The two had intended to meet for coffee during the short trip, but they were unable to make it happen. Finally, their crossed paths again when they met in New York City a few weeks later.
'Missing person investigations need to be taken more seriously'
After Mann went missing and Abate was unable to contact him, he eventually reached out to the police in Los Angeles and urged them to conduct a welfare check on him. Mann's assistant filed a missing persons' report on December 4, 2021. It is said that Mann's phone records revealed that his last text was to 911.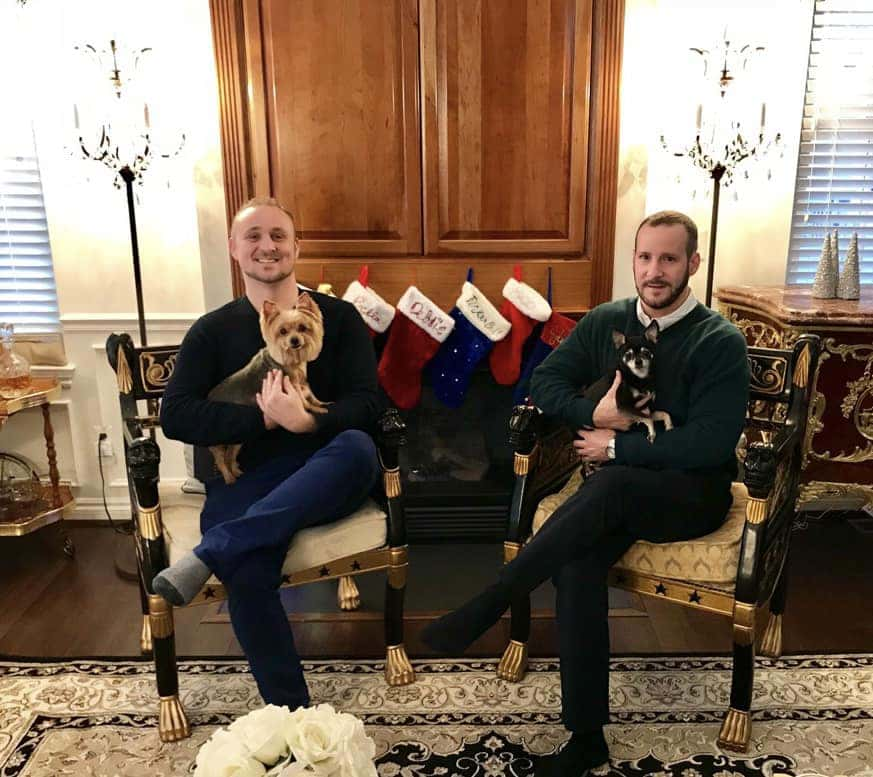 "His last known text was indeed to 911, and the message indicated that he was taking a trip in a gray Uber. It's cryptic to me because there are no further details, and the phone was never used again, to my knowledge," Abate said.
Given that Mann was found only 20 minutes from where he was left off by his Uber, it shocked many social media users that the investigation into the matter by law enforcement took so long. When asked about it, Abate said, "I agree. I'm deeply disappointed that law enforcement never searched the area. Missing person investigations need to be taken more seriously and with the same dignity and respect everyone deserves."
"There are no search dogs, helicopters, knocking on doors, searching areas. They even try to convince you that maybe he just decided to walk away voluntarily, and there was minimal effort. Based on my experience over the past 17 months, having learned how many people go missing each year, missing person departments need more funding and resources. These people are people's loved ones and human beings, and they deserve to be found," he added.
'The world has lost a treasure'
Talking of his bond with Mann, Abate said, "I'll always cherish every moment I spent with Beau. He made such an impression on my life that there are too many wonderful memories etched into my soul that I'm so grateful for. The world has lost a treasure, and I've lost my soulmate, so now he is a legend when he would have preferred to be a man."
While the Facebook page run by Abate initially sought to find Mann, its mission now is to seek justice for him. "Beau has an army of angels dedicated on my TikTok page, doctor_jason, and the 'Justice For Beau Mann' Facebook page, meant to demand justice for our beloved Beau. The army of angels on these platforms has filled me with their love, support, and dedication when I tried to find Beau, and now they stand with me as we seek justice," Abate said.
"Beau helped thousands of people in his life and was dedicated to serving others, and we are all joined together to help him in our pursuit of justice," he concluded.
Share this article:
EXCLUSIVE | 'I think he was lured': Fiance of tech CEO Beau Mann found dead alleges 'foul play'