Who is Jitarth Jadeja? Ex-QAnon believer apologizes to Anderson Cooper for thinking CNN host 'ate babies'
Jitarth Jadeja, who believed in QAnon until June 2019, was sold on some of QAnon's claims, which include high-level Democrats and celebrities 'worshipping Satan' and 'drinking the blood of children' A former QAnon supporter has apologized to Anderson Cooper for previously believing that the CNN anchor ate babies. Jitarth Jadeja was confronted by Cooper in a CNN special report about conspiracy theories which aired on Saturday, January 30 night.
Jadeja, who believed in QAnon until June 2019, spoke to Cooper for an upcoming CNN report investigating the QAnon theory titled 'Inside the QAnon Conspiracy'. In the news show, Cooper acknowledged that he, as well as other high-profile individuals, have been the target of some of QAnon's most "outlandish" conspiracies. "It's also something of a personal project, as the QAnon fringe has previously focused on me and a bunch of other reporters, as well as many other public figures, as somehow being responsible for some of their more outlandish, should we say, and bizarre conspiracies," Cooper said ahead of the interview, adding that he was called a "pedophile" and linked to convicted sex offender Jeffrey Epstein through "phony flight logs".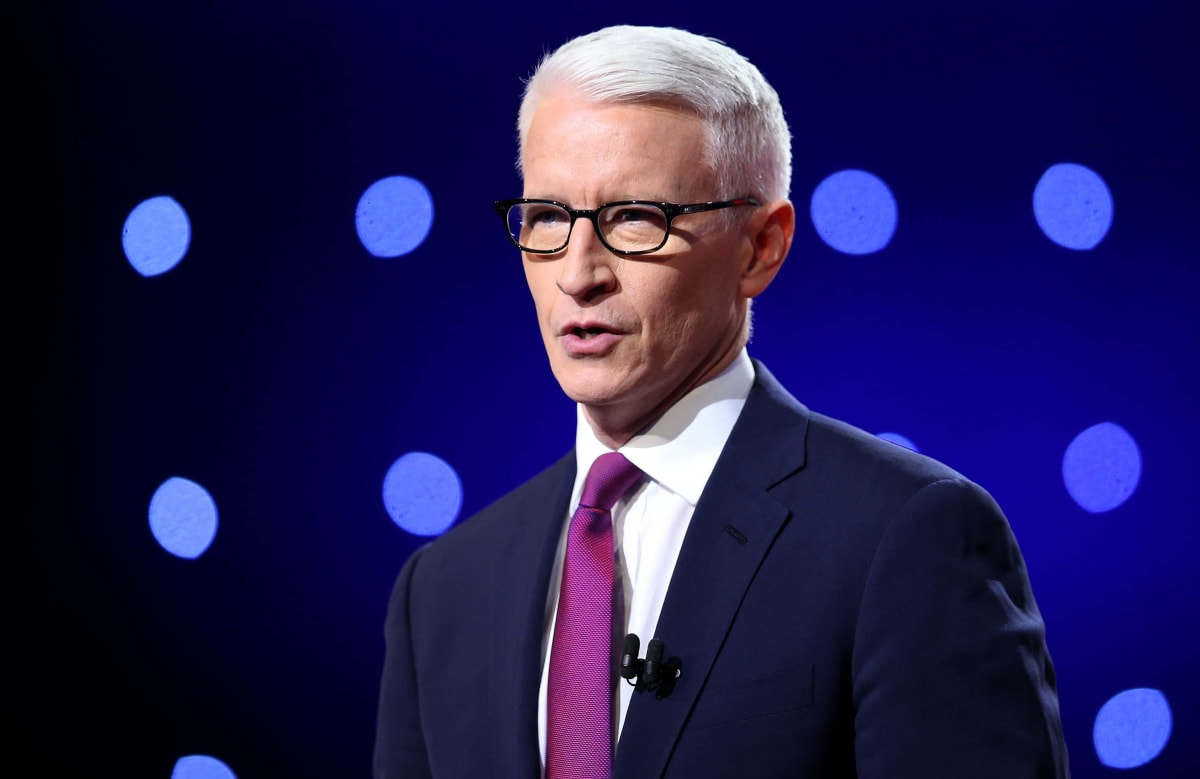 During the interview, Cooper asked Jadeja whether he, at the time, believed some of the movement's claims, which include that high-level Democrats and celebrities "worship Satan" and "drink the blood of children". In response to the question, Jadeja explained that he thought Cooper was guilty of the claims. "Anderson, I thought you did that," he responded. "And I would like to apologize for that right now. So, I apologize for thinking that you ate babies. But, yeah, 100 per cent." Jadeja's response appeared to surprise Cooper, who responded: "You actually believed that I was drinking the blood of children?" to which Jadeja replied: "Yes, I did." According to Jadeja, who stopped believing in the unhinged theories after he watched multiple YouTube videos that debunked the movement's claims, he believed Cooper was involved because Q, the conspiracy movement's leader, "specifically mentioned" the CNN anchor.
"And he mentioned you very early on," Jadeja continued, adding that the anonymous conspiracy theorist also referenced Cooper's family and that more recent QAnon theories have speculated that the journalist is a "robot". During the interview, Jadeja, who lives in Sydney, Australia, also revealed that his belief in the baseless theories spouted by Q also extended much further, telling Cooper that he believed "that QAnon was part of military intelligence, which is what he says," and that "the people behind him were actually a group of fifth-dimensional, intradimensional, extraterrestrial bipedal bird aliens called blue aliens".
Jadeja had migrated to Australia from India nearly three decades ag, he spent six months in USA as a university exchange student. This stint turned him into an obsessive follower of the US political scene through Reddit. Lifelong battles with epilepsy, ADHD (attention deficit hyperactive disorder) and bipolar-2 meant that it took Jadeja 15 years to finish his BA degree with majors in economics and mathematics. Depressed and isolated in the meantime, Jadeja's focused on "the good guys" which, for him, meant ex-president Donald Trump. Initially disenchanted with Trump who did not come through on his promises, an almost-nihilistic Jadeja discovered Q through an episode of 'The Alex Jones Show' on Infowars -- a far-right conspiracy theory and fake news website. "When Q started saying that Trump was actually working behind the scenes, it was like music to my ears."
Share this article:
Who is Jitarth Jadeja? Ex-QAnon believer apologizes to Anderson Cooper for thinking CNN host 'ate babies'