Did Erik Prince save Joe Biden from Taliban? Blackwater chief recalls 2008 rescue Private military contractor Erik Prince, the founder of Blackwater, has sparked outrage over his $6,500 evacuation flights from Kabul. He has now claimed that his men rescued Joe Biden from Afghanistan in 2008 when the future president's helicopter made an emergency landing.
White House Press Secretary Jen Psaki described Prince, 52, as having no "heart and soul" and accused him of profiting off "people's agony and pain." In response, the former US Navy SEAL reminded Fox News's Tucker Carlson that his team had once saved Delaware Democrat's life.
RELATED ARTICLES
Erik Prince dubbed 'war profiteer' for charging $6,500 for flights out of Afghanistan
Jen Psaki doesn't want you to say Americans are 'stranded' in Afghanistan, here's why
Biden was brought to safety alongside then senators John Kerry and Chuck Hagel in the February 2008 rescue mission. Kerry went on to become President Obama's secretary of state, while Biden became vice president and Hagel was chosen as the defense secretary.
"They were on a congressional visit to Afghanistan in the winter and the US Army helicopter got lost in a snowstorm and sat down in Taliban territory on the side of a mountain," Prince recounted to Carlson. "US military launched a ground convoy to get them and they got lost. And the Blackwater guys launched and we did not get lost and we rescued them from Taliban territory. That was the winter of '08."
When Carlson asked if they were "grateful," Prince replied, "You would think so, but no. I didn't get a Christmas card — I have yet to. In their office, they thanked the US military." He added, "It was veteran contractors, doing their job, once again."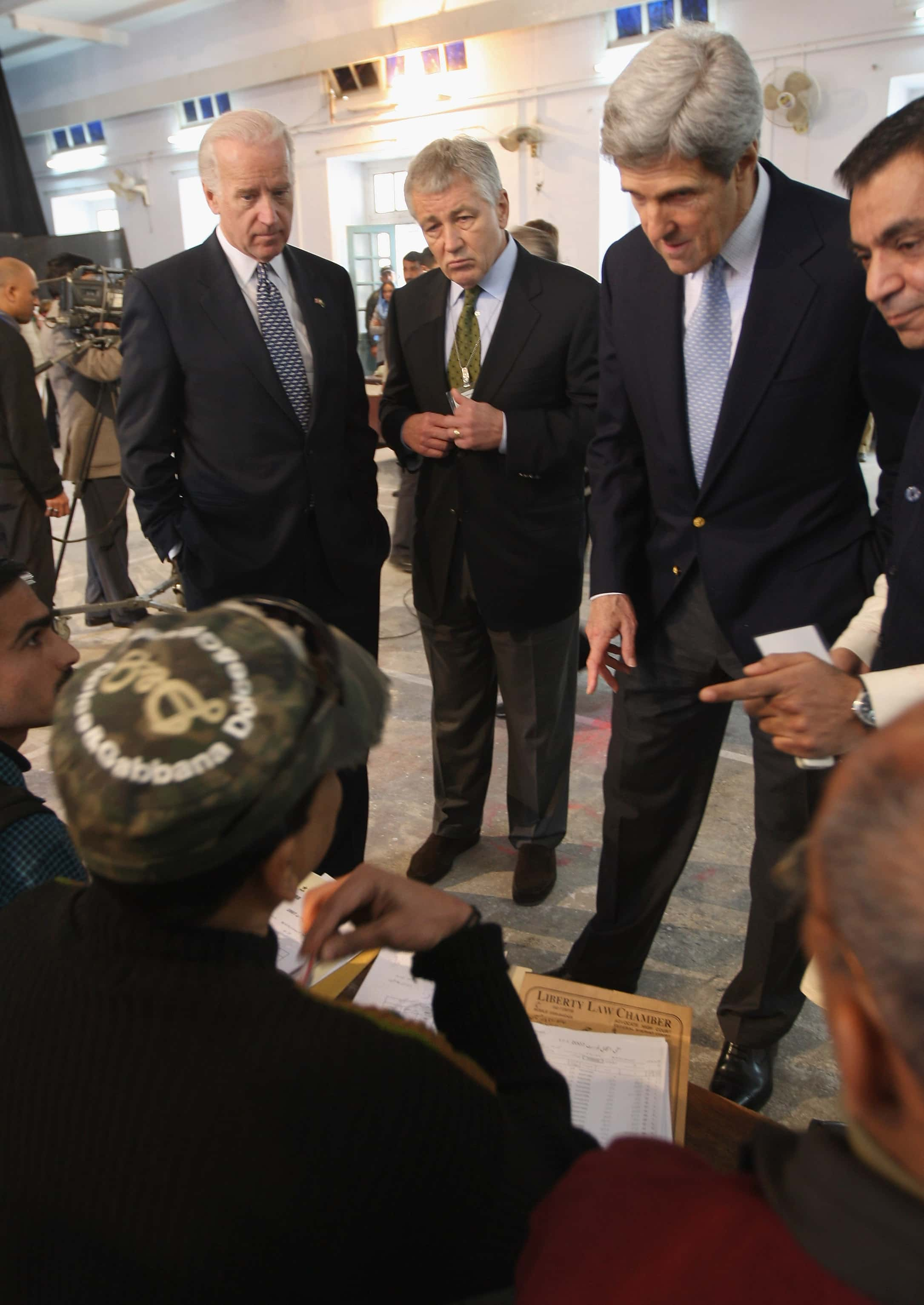 Prince's Fox News interview came as The Wall Street Journal reported how his firm was charging $6,500 a seat for evacuation flights from Kabul. Psaki slammed the initiative during a White House press briefing on Wednesday, August 25.
"We are evacuating people free of cost because that is the right step to take and certainly we wouldn't be supportive of profiting off people who are desperate to get out of a country," she alleged.
When pressed further on the subject, Psaki condemned the proposal in harsher terms. "I don't think any human being who has a heart and soul would support efforts to profit off of people's agony and pain if they're trying to depart a country and fearing for their lives," she said.
Prince told Carlson that the abrupt withdrawal of US troops from the war-torn country will undoubtedly "destroy what's left of NATO" since the Biden administration has been "so unilateral and so clueless."
"For the President of the United States to be rebuked in the House of Parliament is the first time it's ever happened," he noted. "So we have shattered the confidence of our European allies and every other ally around the world that America depends, whether you're a CIA agent trying to recruit somebody to work for you or whether you're a country that America wants you to compete with – to side with us versus something that the Chinese want – it will definitely figure into people's thinking how quickly America abandoned its friends in Afghanistan and left in such a horribly chaotic and clumsy manner."
According to Fox News, the former US Navy SEAL officer spent years overseeing special operations and even pitched plans to end the war in Afghanistan to two presidents, but was reportedly ignored. Prince questioned the actual strength of the US military as the Taliban swiftly took control of Kabul post-withdrawal. "When it reveals that it's defeated by people using 70-year-old weapons that are living in a mindset of the sixth century, maybe the US military is not quite as capable as they espouse themselves to be," he said.
Share this article:
Erik Prince Blackwater military contractor saved stranded Joe Biden in Taliban territory 2008 rescue