Epstein's friend left messages saying he was 'procuring two 8-year-old girls' for him to sexually abuse, court documents reveal Messages left for multi-millionaire investor Jeffrey Epstein around the time Palm Beach Police first started their investigation into the registered sex offender in 2005 show that he might have been trying to procure two eight-year-old girls.
The message pad also showed calls Epstein received from a former member of the British royal family along with details of an iconic designer's weekend visit to his mansion in Palm Beach and multiple messages from his close friend Jean-Luc Brunel.
One of the messages appears to reference underage girls, while another notes how an 18-year-old "loves Jeffrey."
In another message, Brunel relays a doctor's opinion on how to treat a sexually transmitted disease.
The Daily Mail obtained these messages by filing an FOIA request for Palm Beach records related to Epstein's legal battles since he left the Florida prison.
Epstein was arrested by federal agents on July 6 in New Jersey after his return from a Paris trip and was charged with child sex trafficking in violation of Title 18, United States Code, Section 1591. He is suspected of sex trafficking minors in Florida and New York.

The new charges against Epstein suggest the Department of Justice's attempt to redeem its 2008 decision where then top federal prosecutor Alexander Acosta cut a questionable plea deal with the financier accused of engaging in sex with dozens of underage girls.
Although the police found evidence suggesting he had regularly molested and trafficked dozens of underage girls, he was handed a sentence of just 13 months of part-time custody in county jail.
Reports state that Epstein's message pad was first obtained by police during their search of his mansion at Palm Beach on October 2005.
The pad also included a message from his associate Ghislaine Maxwell stating that Epstein and his age-appropriate companion were hosting Tom Ford in Palm Beach.
The note adds that she let "Larry [Epstein's pilot] go" and then asks to contact Maxwell to let her know if she should pick up the designer in the helicopter.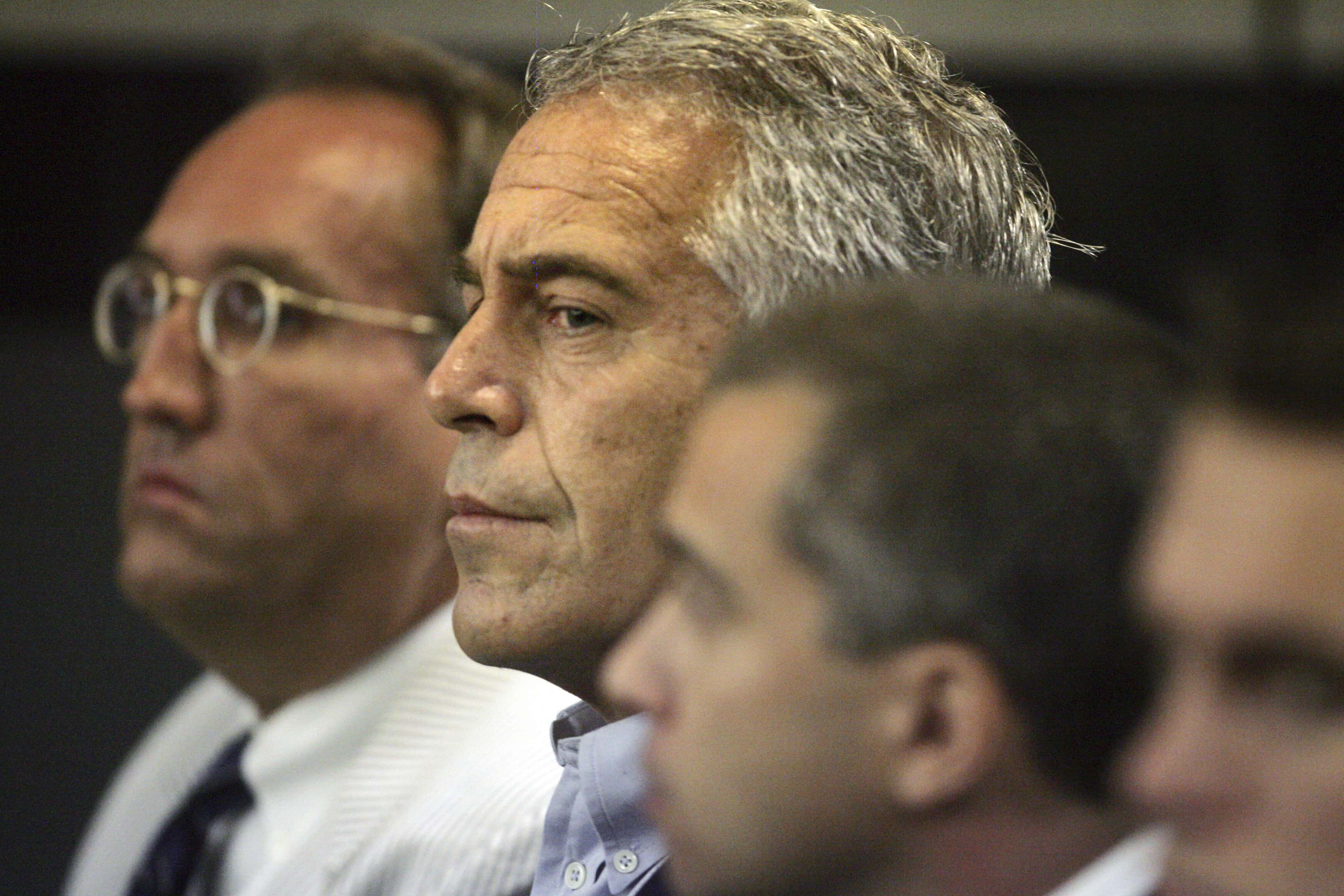 A message left in January stated that "HRH Duchess of York" aka "Sarah (Fergie)" is "expecting your call."
The pad also had seven messages from a person named David Copperfield: "Magic David called," one note read. "It's jackpot."
Brunel, at 8 am on April 1, called Epstein, leaving a message saying: "He has a teacher for you to teach you how to speak Russian. She is 2 x 8 years old not blonde. Lessons are free and you can have 1st today if call me back."
Brunel then followed up again at 8:31 am and 9:04 am asking Epstein to get in touch with him.
The lawyer of Epstein's victims, Bradley Edwards, reportedly included these messages as evidence after Epstein filed a civil suit against him.
One court filing submitted by Edwards and his lawyer stated: "In light of these circumstances of the case, this message reasonably suggested to Edwards that Brunel might have been procuring two eight-year-old girls for Epstein to sexually abuse."
"According to widely circulated press reports reviewed by Edwards, Brunel is in his sixties and has a reputation throughout the world (and especially in the modeling industry) as a cocaine addict that has for years molested children through modeling agencies while acting as their agent — conduct that has been the subject of critical reports, books, several news articles, and a 60 Minutes documentary on Brunel's sexual exploitation of underage models," the court filing added.
Epstein eventually settled the legal battle later and issued an apology after Edwards countersued the investor for defamation.
The multi-millionaire, who has not yet pleaded guilty for the recent charges against him, is currently in a New York City prison and recently tried to take his own life. He was found in a semi-conscious state in his prison cell with bruises on his neck, authorities are investigating whether any other prison inmate was behind the attack.