Chicago mass shooting: Who is Englewood shooter? 4 dead after argument at home ENGLEWOOD, CHICAGO: A total of eight people were shot during a mass shooting in Chicago's Englewood neighborhood on the morning of June 15. According to Chicago police, four people died including three women and one man. None of the victims have been officially identified yet.
According to the police, four others were rushed to the hospital following the mass shooting. In a similar incident of mass shooting a few days ago, at least 13 people were injured in a shooting in downtown Austin early Saturday, June 12. Another mass shooting at a Northern California rail yard that occurred on Wednesday morning, May 26, hit the headlines as Public transit employee Samuel Cassidy opened fire on his own co-workers, killing eight people. Afterwards, Cassidy turned the gun on himself and shot himself dead.
RELATED ARTICLES
Who is Alabama shooter? Suspect found dead after killing 2 at Mueller Corp plant
Nathaniel Veltman charged with terrorism, laughed when arrested for killings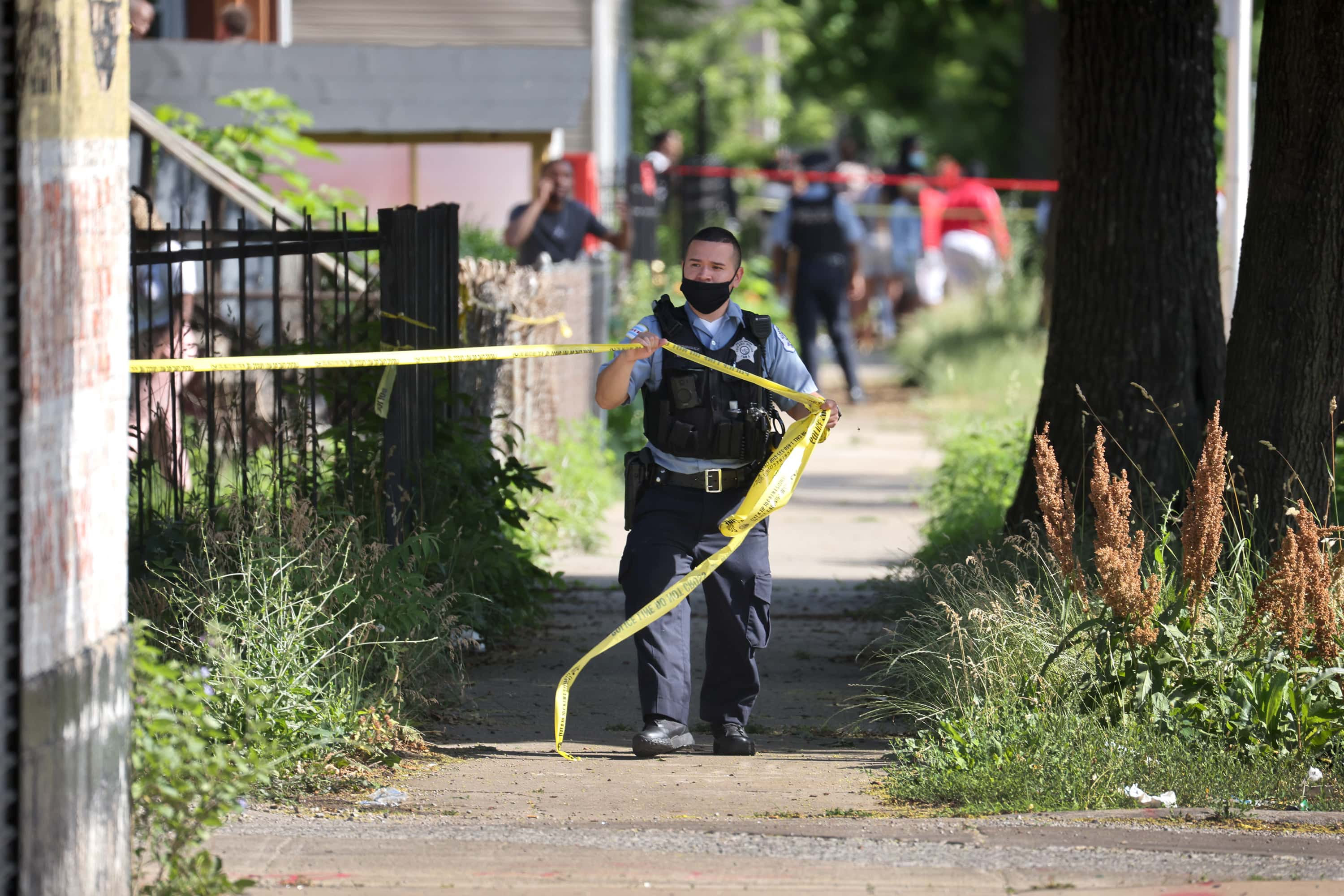 According to Chicago Police, the incident occurred at 5.45 am on June 15, as officers were called to respond to the intersection of 62nd and Morgan streets for a reported shooting. Reportedly, there was an argument inside a home in the 6200-block of South Morgan before the shooting took place and a party was likely being held there. Four people were declared dead on the scene.
During a press conference later on Tuesday, CPD Superintendent David Brown informed that three of those killed were female victims and one was male. A man, 25, shot in the back of the head was rushed to Advocate Christ Medical Center in unknown condition. Reportedly, a female victim suffered unspecified gunshot wounds and is in critical condition at the University of Chicago Medical Center. A 23-year-old man also reported to St Bernard Hospital with a gunshot wound to the back and he was taken to the University of Chicago in critical condition and a 41-year-old man who suffered a gunshot wound to the back of the head was taken to Christ Hospital. Among those shot, a child was also taken to a local hospital for observation. Brown informed that a 2-year-old was in the home at the time of the shooting but was not hurt.
A witness told the police that there were two volleys of gunshots inside the home, hours apart. Superintendent Brown also informed that there was a call for shots fired at around 2am on June 15 near the same residence, followed by the second call around 5.45am. The police are yet to determine what caused the 2am call. Officers reached the scene around 5am to find the eight victims and shell casings inside the house and a large-capacity 'drum magazine'.
According to Superintendent Brown, there was no sign of forced entry and at least one of the victims likely lived at the address. Brown informed that the victims taken to hospitals had not yet been interviewed by detectives, and the investigation was 'very preliminary' at the moment. "All we know about this residence is there have been several calls there for disturbances. Overall, the block where this residence is located is fairly quiet, not much activity going on that requires a police response." He added, "I can reassure the public that there will be an increased police presence in the area until we're able to identify offenders, if possible, or what, exactly, happened inside."
According to Chicago Suntimes, one of the deceased victims has been identified as Denice Mathis, who was in her early 30s. She was a mother to four sons and a daughter. Mathis lived on the South Side, but her family didn't know what brought her to the gathering on South Morgan at the time of the incident. Mathis' brother informed that his sister had been to the house many times before. The place was home to a barber, and a lot of people went there to get their hair cut.
The area where the shooting took place has been closed off as of now while police investigate. The identity of the deceased victims and the shooter isn't officially released yet.