Empress Masako: How a talented princess was worn down by Japan's rigid imperial regime Japan's new Empress Masako lives a life of seclusion in a private wing of the Togu Palace in Tokyo. The beautiful and ambitious commoner arrived at the palace 24 years ago as a newlywed bride, and has rarely left the premises ever since. Many observers of the ancient regime have called Masako Owada's mysterious life a personal tragedy.
During her wedding with the then-Prince Naruhito in 1993, Masako was touted as Japan's Princess Diana. Her ascension was hailed by the masses, who sensed that the monarchy was ready to move on from its archaic ways of doing things to modern times.
Masako had the potential to break the mold of the age-old, obsolete traditions of the Imperial family and usher in a new verve and energy to the court. She had lived in the United States and Britain and spoke several languages; furthermore, she sought to find a "healthy balance" between her duties as a crown princess and "my own personality."
It soon became clear the royal bride had no intentions of living by the orthodox, patriarchal rules entrenched in the kingdom. Being a highly educated woman who was set on a career in the foreign service, she could never imagine keeping her eyes lowered and giving prepared speeches in a soft, princess-like voice. What's more? She had even turned down Naruhito's proposals multiple times before he finally won her over (or she succumbed to the family pressure).
However, Masako is a sorry figure today, ignored and looked down upon by the royal establishment despite her status in society. Her plight is rarely talked about in Japanese media, as courtiers strike down inquiries into any aspect of her life.
Every decision of the royal family is controlled by the powerful Imperial Household Agency (IHA), forcing appointed leaders to serve merely as figureheads. For this reason, even her husband has been unable to help her situation.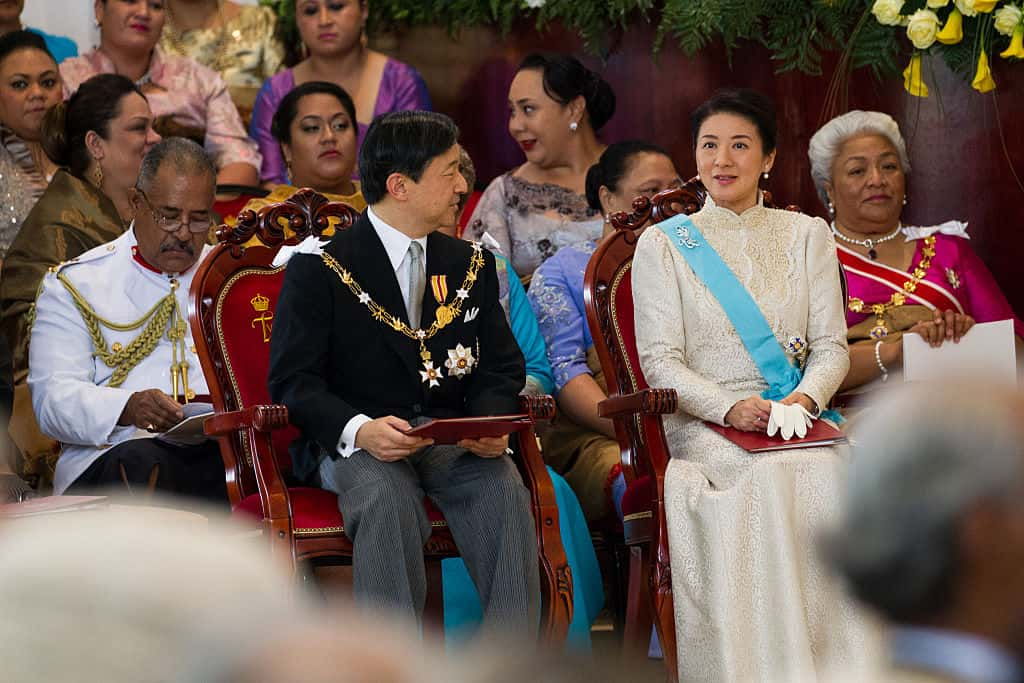 Many believe Masako, the daughter of a high-flying diplomat, is the most intelligent and accomplished woman to have ever entered Togu Palace. After graduating from Harvard University, she returned to Japan and landed a job in the foreign ministry. She would later complete a post-graduate degree at Oxford University.
At the same time, Masako was a commoner and the daughter of a salaried government employee - which meant she was lacking the pedigree expected by the royal family. There were many critics in the court who were wary of the modern ideas about rank and privilege she may have picked up while living and studying abroad.
The then-Crown Princess had aspired to promote international exchanges through official state visits to foreign countries. She was well equipped for the job too, having been a former elite diplomat fluent in English and French.
But to her grave disappointment, she was bound by public duties at home and prevented from traveling abroad for long periods of time.
Just months after the royal wedding ceremony, the general public grew excited for a royal baby, especially after the newlyweds had to secure their succession by producing a much-needed male heir to the throne. However, there were no births for the first six years, and Masako chose to live a quiet life during this time.
Bearing no news of a royal heir for such a long time, Masako became the subject of fierce criticism both inside and outside of the royal circle. Finally, in 1999, it was revealed she had suffered a miscarriage with her first child.
While she did give birth to a girl two years later, the "failure" to produce a male heir eventually snowballed into a negative public narrative against Masako. Regular smear campaigns in the media included criticism over her rumored domineering nature and lavish lifestyle choices, saying she was shirking her public obligations due to her "distractions."
In 2004, it came to light that Masako was suffering from a stress-related "adjustment disorder" after withdrawing from public life for more than a decade. On the other hand, several reports indicated that her condition was a result of depression.
Forced to save her dwindling public image, Masako gave up almost all the activities she loved to engage in, including tennis, skiing, and hiking.
Today, it is widely understood that the Empress was crushed under pressure to conform to unrealistic ideals. Australian journalist Ben Hills once stated that Masako has no money, credit cards, or even a telephone connection -- all the while under the constant scrutiny of courtiers.
With regular concerns about her mental and physical health, it is difficult to gauge how she will cope with the heavier responsibilities that come with the role of Empress.
Nevertheless, there is still hope that the struggling Japanese Empress will break out of her confines and bring real change to the rigid monarchy in the state - which has been a dream of hers since the beginning.