'She is a bully': Ellen DeGeneres slammed for 'crocodile tears' in emotional farewell as show ends
The comedian will host Jennifer Aniston, P!nk and Billie Eilish while ending 'The Ellen DeGeneres Show' that has been running since September 2003 An emotional Ellen DeGeneres was joined by her wife and brother for the final episode of 'The Ellen DeGeneres Show' (Twitter/ @TheEllenShow)
Ellen DeGeneres has been slammed as she seemed emotional during the final episode of 'The Ellen DeGeneres Show.' After nearly two decades of ruling American television, the iconic show is coming to an end. Ellen was in tears as a new short clip shared online showed her coming to the main stage while the audience cheered and clapped for her. The video also showed her wife Portia de Rossi and brother Vance DeGeneres supporting her from the front row.

The comedian, putting her hand on her heart, thanked her fans and followers in the final episode that will air on Thursday, May 26. For the one last time, the comedian will host Jennifer Aniston, P!nk and Billie Eilish on her 'The Ellen DeGeneres Show' that has been running since September 2003. Lately, a number of stars have appeared on the show, including Justin Timberlake, Oprah Winfrey, Zac Efron, Julia Louis-Dreyfus, Mila Kunis, and Bruno Mars, as it is going off-air.
READ MORE
What is Ellen DeGeneres' net worth? 'Mean' host is far from going broke despite rumors of her show getting scrapped
Ellen DeGeneres facing 'celebrity brand suicide' over not taking responsibility for toxic work culture on show


Though the talk show has run successfully for many years, a July 2020 report by Buzzfeed revealed accusations of bullying, racial insensitivity, microaggression, and sexual harassment behind the scenes. The report was based on multiple interviews with former staff members of the show. Following the allegations, three top producers were terminated and Ellen confirmed later that she will soon be ending the show. "When you're a creative person, you constantly need to be challenged — and as great as this show is, and as fun as it is, it's just not a challenge anymore," she had added as reported by The Daily Mail.
The 64-year-old host recently spoke about the show's termination with The Hollywood Reporter and said, "I knew going in that this season was going to be my last season, so I really tried to take everything in. And it's funny because the last couple of months I was more emotional than I was in the last week or two. I got really emotional about two months out, but that last week I wasn't because I really just wanted to enjoy it. I was working with [former monk] Jay Shetty a lot, too, on being present and I was. I was very present for all of it."

Ellen also discussed her future plans and revealed that she had been offered "a big juicy film role." She said, "There's definitely that opportunity, and there's been a couple of offers for that. And it just depends on timing. That would be great. But then I also love doing stand-up, so I can always write another special and go out and [perform], which is [wife] Portia [de Rossi]'s preference. She really loved when we went out on what she calls, 'a tour.' She doesn't understand, we only went to seven cities."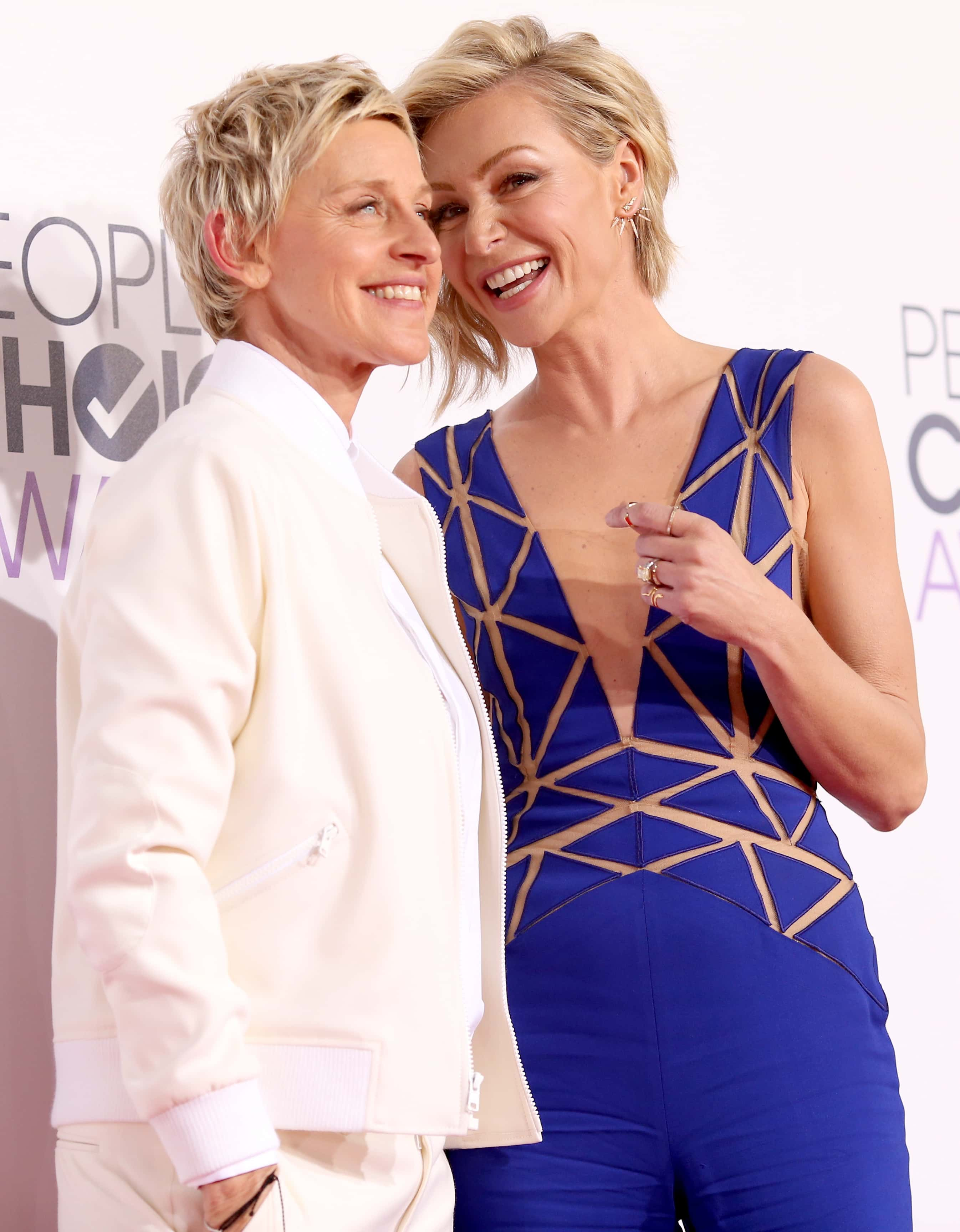 There were a number of sentimental and positive reactions to the departure of 'The Ellen DeGeneres Show' but some of Ellen's critics did not miss the chance to call her out for the toxic work environment allegations. One of them tweeted, "Crocodile tears she is a bully." Another said, "Should have been nicer to your staff. No sympathy.." "So glad you are going away," a third noted.
---
Crocodile tears she is a bully

— Gazdu (@nadir_guzdarr) May 26, 2022
---
---
Should have been nicer to your staff. No sympathy..

— Synthia (@Synthia60943205) May 26, 2022
---
---
So glad you are going away

— Texas1865 (@txadvocate4kids) May 26, 2022
---
A user asked, "And we care why?" while another remarked, "Finally, the dull show and it's toxicity behind the scenes ends!" A third user commented: "Good, I heard how she treats her workers!" "It's about time her fake laughs and condescending comments came to an end," another added.
---
Finally, the dull show and it's toxicity behind the scenes ends!

— Marla (@SharkGoddess) May 25, 2022
---
---
Good, I heard how she treats her workers !

— David Mcguire (@Mcguire1David) May 25, 2022
---
---
It's about time her fake laughs and condescending comments came to an end

— Adam 💚 (@FGR_ADAM) May 25, 2022
---