Egypt Covington: 3rd suspect charged in 2017 murder of singer who was found tied up with Christmas lights, shot A third suspect has been charged in the 2017 death of singer Egypt Covington, who was fatally shot and tied up with Christmas lights inside her Michigan home.
Shandon Groom, 28, was arraigned in Ohio on Thursday, December 30 in the death of the 27-year-old musician, Michigan State Police 1st Lt Michael Shaw said. Two other men who were charged for the murder – Timothy Moore, 34, and Shane Evans, 31 – were arraigned in November and December 2020 respectively. According to the Detroit Free Press, officials also arrested and released another suspect who hasn't been named.
When Shaw was asked whether more charges would follow in the case, he told the newspaper that the investigation is "still open." He refrained from giving details on any suspected motives.
Revisiting the Covington case
Covington was discovered bound with Christmas tree lights and shot on June 23, 2017, inside her home in Van Buren Township, Michigan. Her boyfriend, Curtis Meadows, was the one who discovered her body after going to her house when he received no replies from her throughout the day of her murder.
He later told True Crime Daily that he knew that something was wrong the moment he turned onto her street toward her duplex where she lived with her dog, Ruby. "I'd seen her car in the driveway and my stomach just sank," said Meadows. "I knew something wasn't right. I knew the idea of her forgetting her phone was no longer there."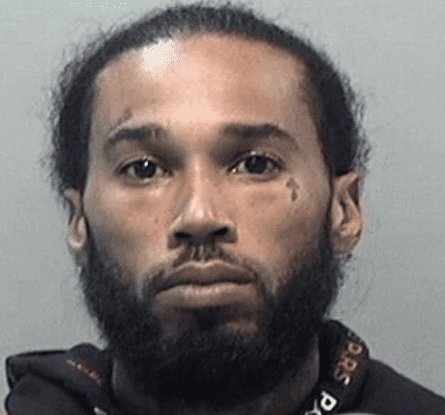 When Meadows walked up, he noticed the door was open. "I took a step in, two steps, and I yelled her name, 'Egypt,' and her dog Ruby barked," said Meadows. He said he immediately noticed that something was off when Ruby came running into the kitchen. "Usually when you see Ruby, she just can't wait to jump in your lap and kiss you, but she just looked at me, made eye contact and turned around, like 'Follow me,'" said Meadows.
What Meadows saw when he followed Ruby will haunt him for the rest of his life. "I saw her feet and then I took one more step and I saw her. She was bound with her hands behind her back, fetal position, laying on the ground, blood covering her head, and you know, you just, know she's gone," said Meadows.
She was shot one time in the back of the head. Her killer took time to set her down at a certain angle. "She was laying with the left side of her face down, kind of like in a fetal position with her hands bound behind her back," said Meadows.
Police say there was no sign of forced entry, no sign of a robbery. They believe, Egypt knew her killer, and probably very well. As a result, the first person questioned by cops was her boyfriend. "I was strapped down, taken a lie-detector test three days later, after finding her," said Meadows. "It's just been hell, you know. The only thing I'm guilty of is loving her." However, it was quickly determined by the authorities that Meadows played no part in it.
After becoming increasingly frustrated by local police's slow action in the Covington's case, her family launched a Facebook group called "To Find Justice for Egypt" seeking tips and requesting that Michigan State Police take over the investigation. Covington's brother, D'Wayne Turner, and his fiancee Lindsay Brink celebrated the arrests made in the case ever since the state cops got involved. "We're just moving like lightning speed and accomplishing things," said Turner. "Everything that has happened has come because of the community and MSP coming together and bringing all the information and there's still more information out there that's needed."
Share this article:
Egypt Covington: 3rd suspect charged in 2017 murder of singer who was found tied up with Christmas lights, shot