Donald Trump's alleged mistress Stormy Daniels set to host OUTtv's gay dating series 'For The Love of DILFs'
The gay dating show hosted by Stormy Daniels will document two groups of gay men 'Daddies' and 'Himbos' as they compete to find love and win $10,000 LOS ANGELES, CALIFORNIA: Former pornstar Stormy Daniels is all set to return to our small screens as he takes on her new hosting gig on OUTtv's upcoming dating show 'For The Love of DILFs'. The gay dating show will document two groups of gay men — "Daddies" and "Himbos" — as they compete to find love and win a $10,000 investment into their relationship.
Not only will Daniels be the host, but she also lives with the singles in a mansion and gives them advice throughout their journey to find the perfect partner.
The upcoming 8-episode dating series is an OUTtv Original, which is produced by Daddy TV and is all set to premiere in early 2023."For years the internet has been obsessed with these two specific gay subcultures, which on the surface seem like total opposites. But if reality TV teaches us anything, it's that sometimes opposites attract," Topher Cusumano, Daddy TV's co-founder, said in a statement. "There was no better person to help these men find love with each other than Stormy. She adds so much humor and heart to the show. You can tell just by watching how she was genuinely invested in the singles and their happiness." Additionally, OUTtv COO Philip Webb shared why the former pornstar is important to the series. "We're thrilled to be working with Stormy. She has a long public history of standing up for the LGBTQ+ community. That allyship, starpower, and relationship expertise makes her the perfect fit to helm a show about guys hunting for love," he said.
RELATED ARTICLES
Stormy Daniels claims Trump offered her slot on 'The Apprentice' in exchange for sex: 'This is your chance'
Porn star Stormy Daniels slammed for seeking '15 mins of fame' by calling Melania Trump 'VAPID B****'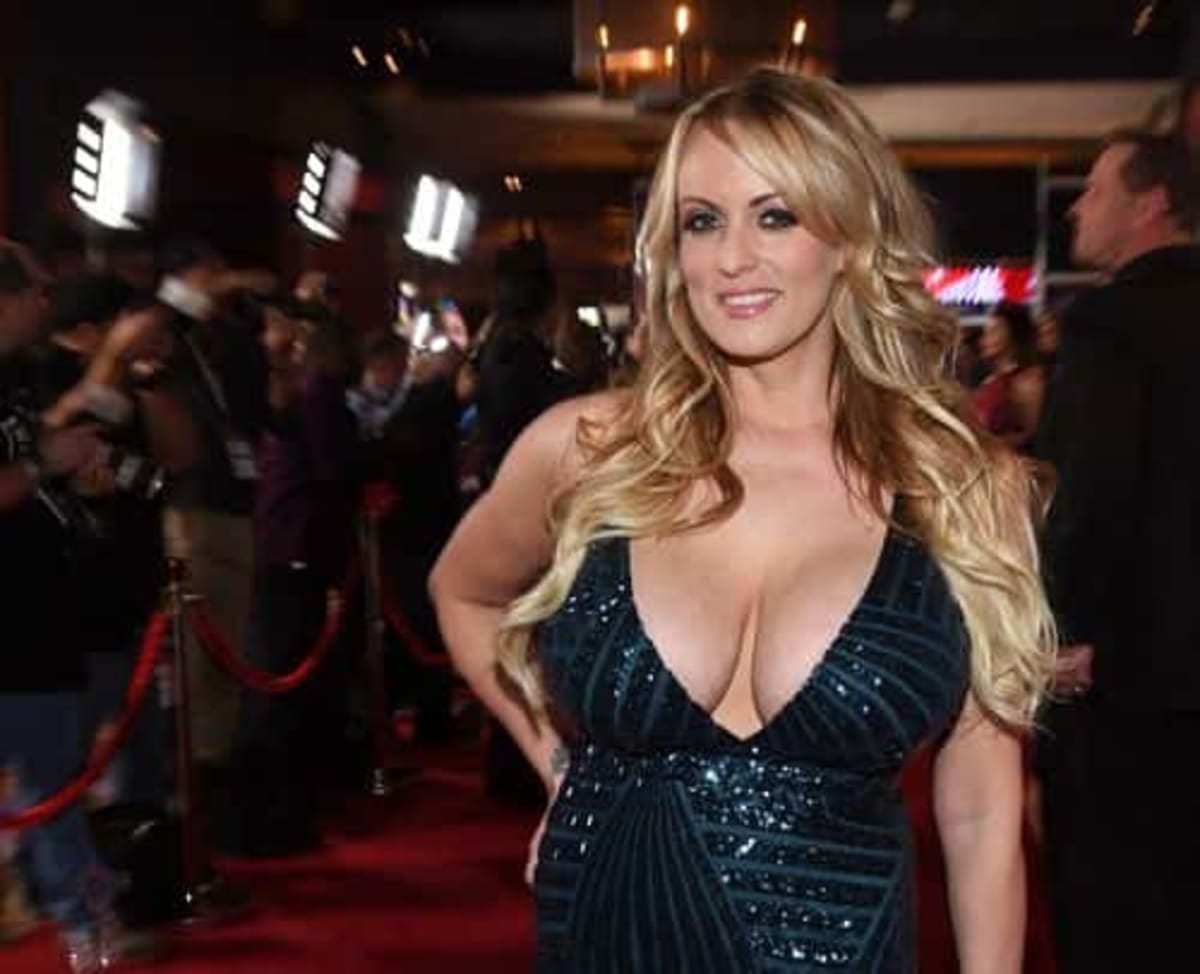 Daniels made headlines after she opened up about her alleged affair with former President Donald Trump back in 2006. The former pornstar faced intense backlash after she decided to reveal details of her affair to Trump, while he was married to Melania Trump and she was expecting their son Barron Trump. In an interview with Yahoo Life, Daniels shared about the backlash she was subject ti after revealing the Trump sex scandal. "For all the hate I get online, at its height, the thousands of messages a day that were awful, which would add up to millions when we think about it, not one of those people has ever said anything to my face. We all know that Twitter is my favorite sport and I'm quite good at it."
"When the scandal broke and all these things happened, I was literally reduced to just 'porn star' or a 'prostitute,' which wasn't even accurate and that I must have been doing this stuff and coming out [with my story] because I was broke or desperate or washed up," she added. "There's just so much that people didn't know," she explained. She recently appeared on VH1's reality show 'The Surreal Life'. Oer the years Daniels found a way to deal with the online hate that she's still occasionally subjected to. "Anytime I get real sad, I just look at my members on OnlyFans or my websites or my bank accounts. Call me what you will, but you won't call me broke."
Share this article:
Donald Trump's alleged mistress Stormy Daniels set to host OUTtv's gay dating series 'For The Love of DILFs'