Trump says he hasn't touched his face for weeks due to coronavirus, gets mocked: 'Is orange on his face dirt?' President Donald Trump was trolled on social media after he claimed that he had not touched his face for weeks and he misses it.
He said this during a meeting with airline CEOs at the White House on March 5, amid the widespread coronavirus threat across the globe. The meeting was attended by White House coronavirus response coordinator Debbie Birx.
The POTUS' comments came as reporters were informed about the preventive measures to follow to avoid contracting the disease. "We're always saying the common sense of washing your hands, not touching your face, ensuring that if you touch anything, you wash your hands again," Birx said. Trump intervened and said, "And I haven't touched my face in weeks, in weeks. I miss it."
Although his comment was clearly meant to be a joke, trollers on Twitter wasted no time in poking fun at his remarks.
"I'm pretty sure Melania hasn't touched his head in years," one user wrote, while another said, "Who applies the fake orange tanner every day then?"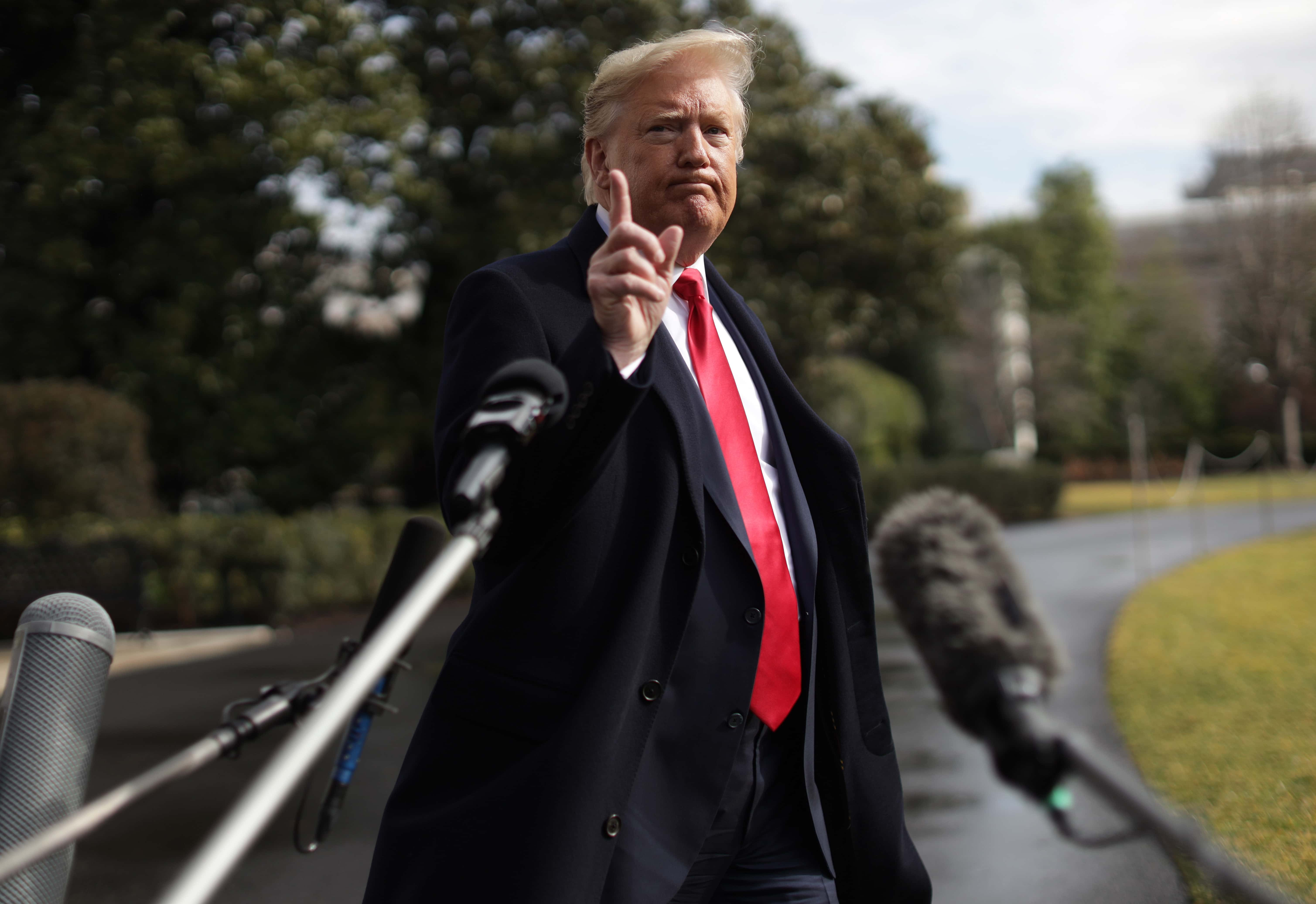 A third user said, "Hmmm guess Trump doesn't have good hygiene habits. Is that orange on his face dirt then?" alluding to the fact that the President neglected to take into account the fact that one tends to use one's hands while washing their face.
"Don't think he has anything to worry about anyway. Pretty sure coronavirus can't survive on Cheeto dust," a fourth comment read.
After making the joking remarks, the commander-in-chief was caught on camera touching his face with his index finger as he rested his head on his hand and stared intently ahead.
According to a 2015 study, people touched their faces an average of 23 times an hour. Most types of contact with the face included direct contact with the eyes, mouth, and nose, which could directly provide pathways for a virus to enter the body.
Apart from avoiding contact with one's face, public health officials said that it was imperative that one wash their hands, covered their mouths while coughing, and stayed home when sick.