Trump's mental health needs evaluation as he's 'dangerous' say psychiatrists in document submitted to Congress
World Mental Health Coalition President Bandy X. Lee hopes that the assessment could also offer 'immediate security measures' With less than two weeks until Donald Trump's exit, several are questioning his mental ability following the riots led by the pro-Trump protesters at the U.S Capitol. After POTUS' lackluster response to violence in Washington, a team of licensed psychiatrists has reportedly submitted documents calling for the president's psychiatric assessment.

According to Newsweek, mental health professionals are pushing Congress to consider the evaluation of Trump's mental health to make the 25th Amendment possible with the information the analysis provides. World Mental Health Coalition President Bandy X. Lee hopes that the assessment could also offer "immediate security measures".

Forensic psychiatrist Lee has taught at the Yale School of Medicine and the Yale Law School. She has co-authored The New York Times bestseller, 'The Dangerous Case of Donald Trump', which reportedly has compiled evidence of Trump's mental state.

She has also noted that the Trump administration's response to the coronavirus pandemic and reluctance to step down from power was "predictable" from information about his mental health. Despite the little time that the President has in the office, Lee believes that he "poses an unacceptable level of medical risk that requires intervention," according to the publication.

The submission by her coalition to Mike Pence and all the other members of Congress reportedly calls for "the involuntary admission" of Trump, who according to the documents needs "to be evaluated for the least restrictive means of containment." It further states that Trump's refusal to accept Joe Biden's victory "were consistent with dangerous delusions of grandeur."

The document co-signed by the D.C licensed psychiatrists further states, "His ability to mount an even larger insurrection and violent upheaval remains, in addition to his retaining full access to nuclear and other weapons and the power to launch an international war."
What does the 25th Amendment say?

According to Section 4 of the 25th Amendment, the vice president and cabinet majority can give a written declaration stating "that the president is unable to discharge the powers and duties of his office". The president can however challenge this. The situations as mentioned in Section 4 include, "by reason of mental debility, is unable or unwilling to make any rational decision, including particularly the decision to stand aside."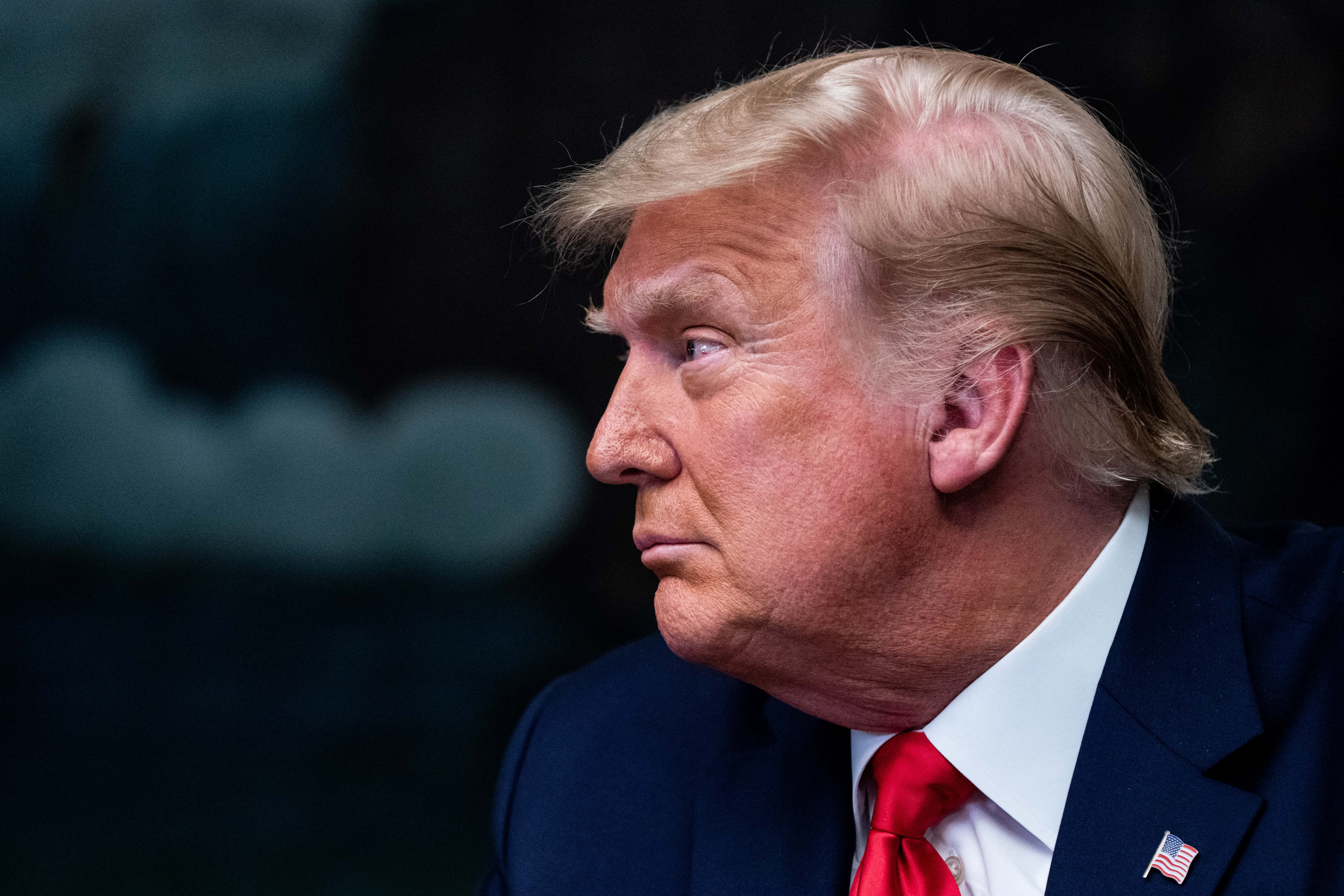 Even though a large number of people, including Trump's adversaries, have questioned POTUS's mental ability, Lee is of the opinion that lack of awareness about the severity of mental issues can make the process difficult, referring to the impact of documents on the 25th Amendment.

Lee reportedly said, "While the 25th Amendment negotiations are happening or the impeachment process is started, there are not likely to be safeguards, given the lack of understanding of his true dangerousness from a mental health perspective, which is critically relevant."

"The next two weeks will still be the most dangerous period yet unless there is correct intervention," she further added commenting on the current state of the Capitol, which was riddled with riots and violence after Trump told his supporters during his Washington speech that he would "never concede" that he lost the election.
Share this article:
Trump's mental health needs evaluation as he's 'dangerous' say psychiatrists in document submitted to Congress