Doja Cat refuses to show her boobs after 'Say So' hits #1 spot on Billboard Hot 100: 'You f****n got played' It's now official - the popular singer Doja Cat has claimed the No1 spot on the Billboard Hot 100 charts, beating off competition from Megan Thee Stallion, Beyoncé, and Drake, among others. The hitmaker screamed to the top of the charts with her brand-new remix of the TikTok viral hit 'Say So' which also features one of her hip-hop idols Nicki Minaj. This is the first No1 for both Doja Cat and Nicki Minaj, so both singers and their respective fanbases are bound to be excited.
But while plenty of fans are pleased that Doja Cat is now ruling the roost of popular music, there's also another subsection of her fans who are probably disappointed that she has also backtracked on her promise to show her breasts.
Doja Cat had previously said that if the 'Say So' remix claimed the top spot on the Billboard charts, she would flash her assets for her fans who helped her get it there. In a tweet dated May 6, the singer said, "If say so hits #1 I'll show you guys my boobs really hard." She then doubled down on that promise with another follow-up tweet a couple of days later, saying "These boobs ain't gonna show themselves, you guys. Stream say so!!!"
But now that 'Say So' has officially hit No1, it doesn't look like we'll be getting an eyeful of Doja Cat's twins anytime soon. It turns out it was all just a clever ruse by Doja Cat, who played her hormone-fueled fanbase to the limit - and she unabashedly admitted it as well, making this one of the biggest Tits For Hits scams of all time.
After 'Say So' hit No1 today, her fellow collaborator Nicki Minaj was busy thanking her Barbz fanbase and nudged Doja Cat into following through on her promise for her Kittenz fanbase. Minaj, who has already had a jaw-dropping 108 songs on the charts without a No.1 hit, released this statement on Twitter after her 109th chart attempt struck gold. "I love you so much. Omg. Barbz you're just... You just never cease to amaze me. You never stop making me proud. I saw everything u guys did this past week. Barbz & Kittenz made history. Love you @DojaCat thanks for thinking of me for this moment. What time are you showing your boobs?"
However, Doja Cat was swift to deny that this was ever going to take place, admitting that she hadn't been serious about the flashing. In a recent Instagram Live video, Doja Cat revealed - "I'm just going to be honest with you guys. I did play you. I'm not showing my boobs real hard, man. You got fucking played."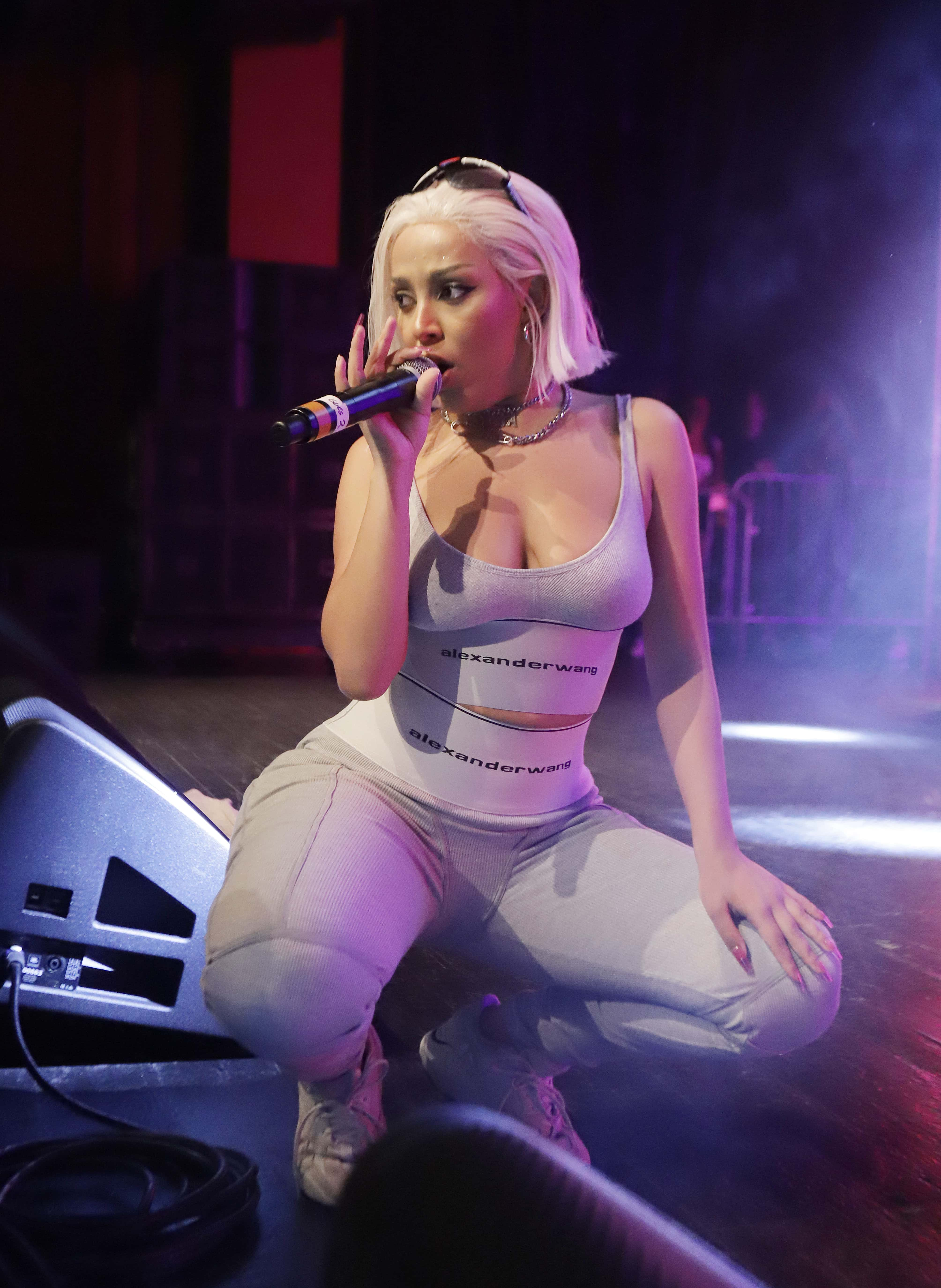 She also added, "I'm nasty with it, I'm extra nasty with it, with a side of scam scam. I'm on my pirate shit right now, man." Doja Cat then said that people shouldn't have been that gullible, and gave them an advance warning. "I'm fucking ruthless. If I say I'm gonna show boobs, just know, I'm not gonna show boobs. And I'm okay with you guys thinking from now on, when I try to use that trick, which I won't, if I do, just know motherfucker, I am not being serious. It's a lie. Ya know, what you're gonna do."
What are you gonna do indeed? Well played Doja Cat. Well played. To quote a Beyoncé lyric, "Na-na-na, a diva is a female version of a hustler."
Share this article:
Doja Cat Say So Nicki Minaj No1 hit no show boobs backtracks promise admits scam lie fans played