Destination Jam: Five Hilary Duff songs to take you down memory lane to the world of 2000's pop Long before China Anne McClain, Bella Thorne, Zendaya and Selena Gomez ruled Disney Channel, Hilary Duff was everyone's favorite Disney star thanks to her stint as the titular character on 'Lizzie McGuire'. Her acting talent was pretty obvious despite Duff being just thirteen when the show began back in 2001, but Duff would soon prove she was just as gifted in the musical arena when she played a dual role, one being a pop star, in 2003's 'The Lizzie McGuire Movie'. Since then, Duff has gone on to star in a host of movies and television shows, including most recently 'Younger' and has released five albums with the last one being 2015's 'Breathe In. Breathe Out' which included the ridiculously catchy electro-pop bop, 'Sparks'.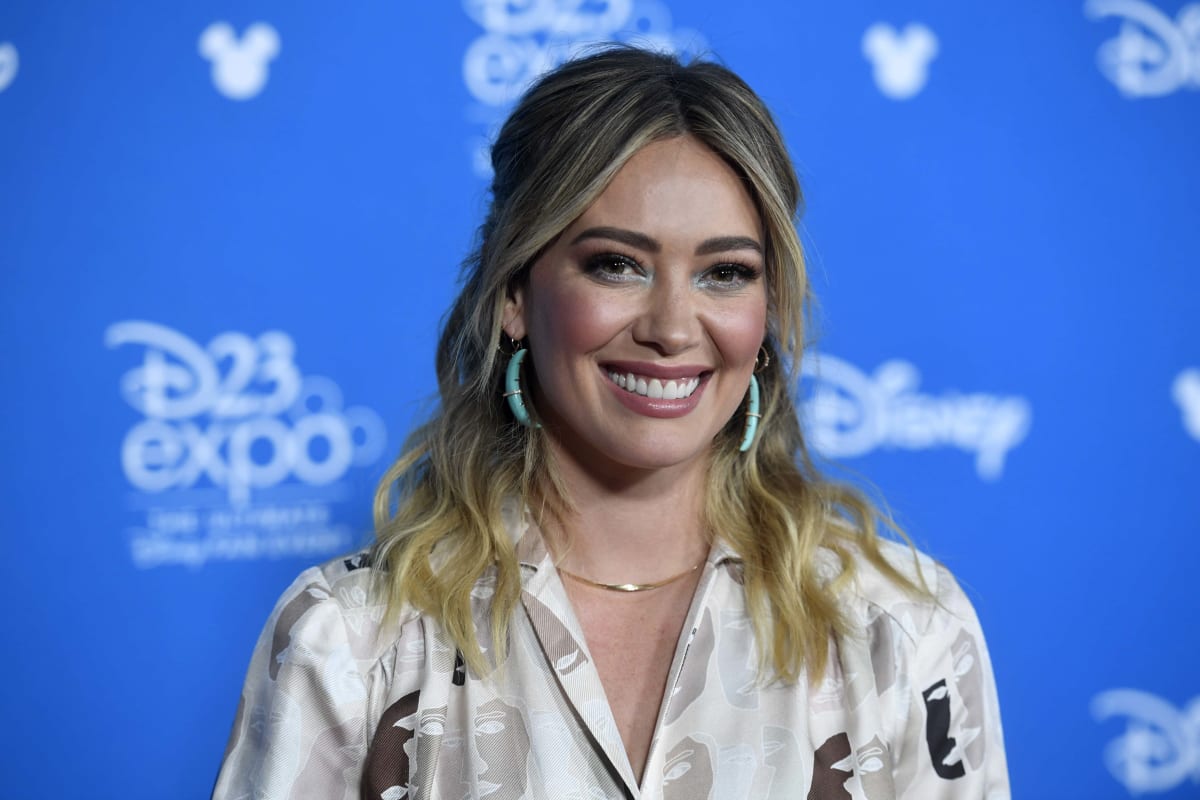 In honor of the actress and singer's 33rd birthday, here are five other tracks from Duff to remind us just why she once ruled on both television and pop radio back in the early 2000s.
'Come Clean'
Off Duff's second album 'Metamorphosis', this song would go on to become Duff's first top 40 single on the Billboard 100, though it achieved only moderate success when compared to Duff's previous single, 'So Yesterday'. Where 'So Yesterday' was more of an empowering breakup single that saw Duff moving on from her ex, 'Come Clean' is a much more emotional track about two lovers getting honest and vulnerable with one another. The track, which Duff once stated was her favorite off the album, would go on to be featured in Duff's 2004 film 'A Cinderella Story' as well as on shows like 'Laguna Beach'.
'Fly'
2004 saw the release of Duff's self-titled third album, one that was meant to showcase a more mature side to the singer's sound. It was, essentially, Duff's way of breaking away from her 'Lizzie McGuire' image and establishing herself as her own artist. The album contained a whopping 17 tracks - not unusual back then but quite the feat for modern releases and was, sadly, not too successful despite including some stunning tracks like 'Someone's Watching over Me', which was featured in the 2004 movie 'Raise Your Voice' in which Duff starred and 'Fly', an inspirational pop-rock song that marked Duff's transcending her Disney journey and soaring to new horizons.
'Wake Up'
Off the 2005 compilation album 'Most Wanted', which included several popular tracks including a duet with Duff's younger sister Haylie titled 'Our Lips Are Sealed' as well as 'Beat of My Heart', this single saw Duff blend her earlier sounds of Disney pop and pop-rock soloist into something a little different - '80s-influenced dance-pop. The song itself is about going out and enjoying the night, which is simple enough, but the song's catchy sound makes it hard not to want to do just that every time it plays.
'Stranger'
By 2007, Duff had successfully moved away from her Disney roots and sound and into something entirely her own. Maybe that was what contributed to her losing a bit of her earlier following because her fourth album, 'Dignity', is sorely underrated. The release included several bops, with the Arabic and bhangra-influenced 'Stranger' easily being one of the album's best tracks. The song narrated the tale of a woman scorned by a cheating partner, which Duff would later state was inspired by her parents' relationship, while the song's video saw Duff get back at her on-screen beau by belly dancing at a club alongside her girls. A cheeky visual to go with an extremely catchy tune, the song marked a full departure from Duff's teenage past and planted her firmly in the industry as a mature pop star.
'What Dreams Are Made Of'
For all her attempts to move away from 'Lizzie McGuire', however, it still remains her most iconic and beloved role. And the movie remains a favorite among fans of the show. Throughout her career, Duff has earned comparisons to everyone from Britney Spears to Ashlee Simpson, with many noting the singer's earlier work was proof that if she'd stuck with the genre, she'd have become a pop star to rival them all. But Duff's foray into other genres and sounds yielded some gorgeous music, nonetheless, making her musical choices totally worthwhile. But if anyone was ever wondering what the world was like when Duff was one of the reigning pop stars, look no further than the track 'What Dreams Are Made Of' from 'The Lizzie McGuire Movie'.
Destination Jam is a daily list of songs that will keep you entertained and grooving up top in lieu of feeling drained and losing the plot. Look out for a fresh selection of great tunes from MEAWW to refresh your mood every day!
Share this article:
destination jam hilary duff birthday five songs early 2000s pop electro rock lizzie mcguire