How Netflix's 'Designated Survivor' sets itself up for a potential season 4 This article contains spoilers for 'Designated Survivor' Season 3
'Designated Survivor' returned for a third season on June 7, it's first on Netflix after the show was canceled by ABC. The show followed Tom Kirkman (Kiefer Sutherland), the secretary of Housing and Urban Development (HUD) accidentally thrust to the presidency.
Thrust to the chair of the president, a role and a duty that he had no idea how to go about and execute, Kirkman was not really welcomed by the nation with open arms. In an age of media sensationalism, fake news and deceptive surroundings, Kirkman climbed the rungs of the ladder one step at a time, until the point that he became the people's president.
Seasons 1 and 2 of the political drama showed him as a man bound by a set of strong principles- that were resolute and unshakable. And that probably tired out the viewers. That's when Netflix decided to throw a spanner in the works by showing a side of Kirkman, who wasn't afraid to play dirty. In addition to bringing out a new shade to his character, some of the secondary leads too were shown to have a dark side to them. In short, Netflix said, "Nobody's good in this world" and what's more, the ending set up a potential season 4.
To begin with, Kirkman's not Steve Rogers anymore. Come an opportunity where the F-word has to be used, Kirkman lets it out, absolutely no-holds-barred. And what's surprising is that Penny Kirkman (Mckenna Grace), Kirkman's daughter in the show is the first one to let the four-letter words rip. And frankly, if you were to put yourself in Kirkman's shoes in the third season, you would pretty much understand why he curses so much. Courtesy, some intense back-biting and lack of reasoning from the Republicans and the Congress on key matters that had to be tended to.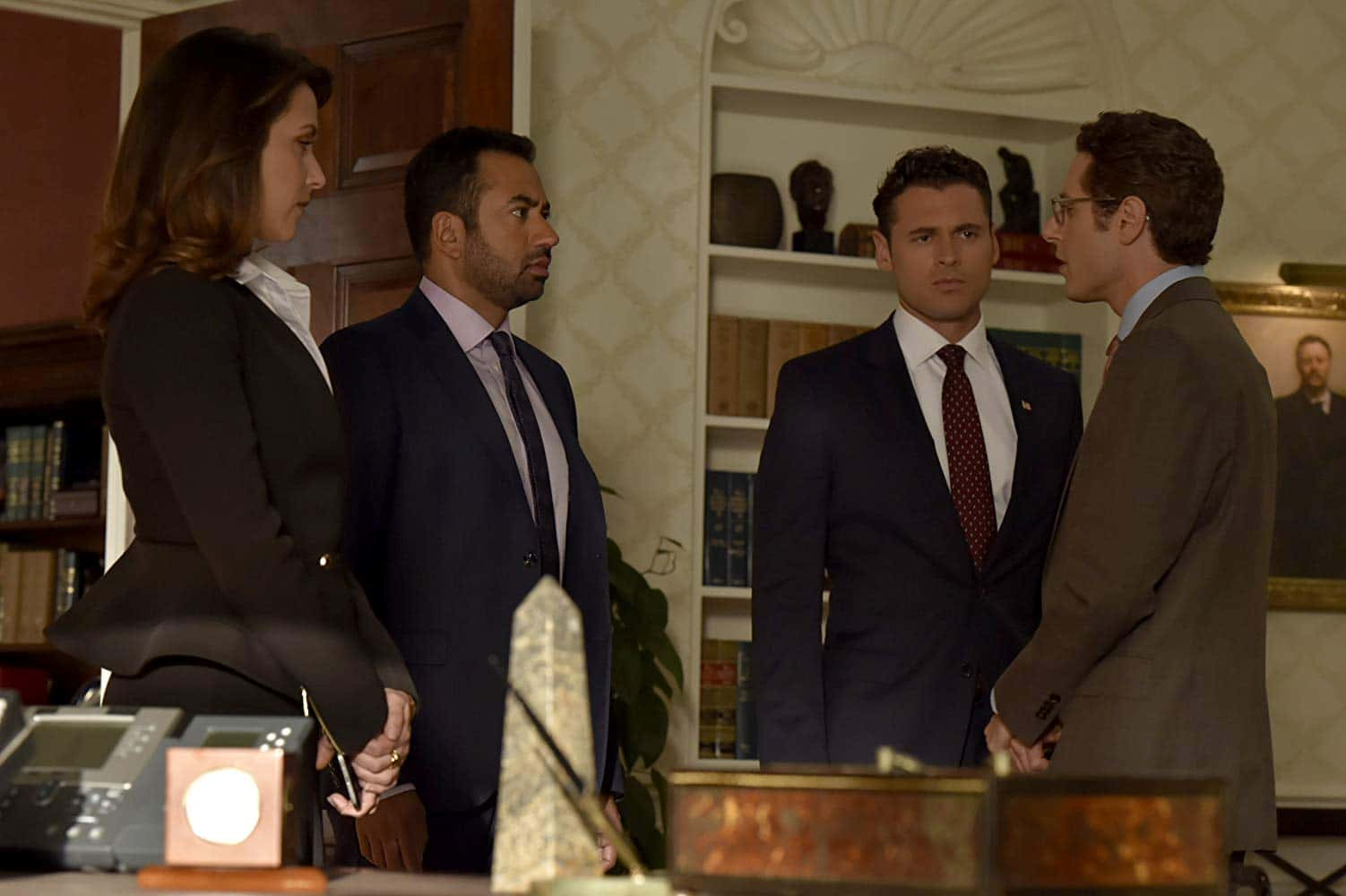 As the series unfolds, Kirkman goes from a quintessential good man to a politician whose ultimate aim is to win. And with an able team to assist him in matters that need a ruthless approach, the usually quiet and kind soul takes on a different avatar as he makes decisions and statements that surprises his opposition at times as well. Fueling his desire to win is Julie White's Lorraine Zimmer, who plays Kirkman's campaign manager. According to the TV guide, her character is "a ball-busting bulldog who will do anything to win, and is prominent mostly for her blunt chatter and winner-take-all approach."
What has also played out well apart from making Kirkman more human are the issues it addresses. While nuking a country is a form of terrorism, the series also outlines that bioterrorism is an equally important threat. The other heartwarming part about the series is how it encourages the LGBTQ community to shed their inhibitions and come out with pride, by featuring real documentary clips as part of the series.
And finally, social media. One of the reasons why Kirkman wins is because he understands that the gen-x lean heavily towards social media, he uses it as a tool actively during campaigns winning hearts of America's young.
Next up, the supporting characters too get their own story arcs and that is one of the reasons why the series might see another season. Emily Rhodes (Italia Ricci), Seth Wright (Kal Penn) and Aaron Shore (Adan Canto) have always been Kirkman's knights. Apart from being his able advisors, they have also been the people closest to his heart. Two seasons on ABC shed light on these characters' work life, but in season 3, there are things we didn't expect - let's start off with Seth having a surrogate daughter, Stephanie Kapoor (who is 21, after the White House Press Secretary donated his sperm back in college.) There a few instances in the series where Seth tries attempting to be a fatherly figure but meets with mixed success.
Aaron Shore is living in and what's more? He is the Vice President of the United States of America. And in season 3, the Latino National Security Advisor is also the hottest eligible bachelor, until he has a relationship with Isabel Pardo, the White House Director of Social Innovation. In the end, the duo have broken up (Thank Emily for that).
Speaking of Emily, the former Chief of Staff to the President has a lot to deal with in season 3, but the end shows how she decides to fight for Kirkman, no matter the cost. And with Shore now elected VP, will we see Ricci's Emily Rhodes be the new National Security Advisor in season 4? There are quite a few loose ends as far as supporting character arcs go and hopefully, it ties up in season 4.
The series ends with Kirkman as president, but questioning himself if he ever used the right approach after his opponent Cornelius Moss (Geoff Pierson) is wrongly framed for a scandal that he wasn't part of and results in him losing the votes. Will he make amends? Guess we'll know if there is a fourth season.
'Designated Survivor' is available for streaming on Netflix.