Will Tou Thao, Alexander Kueng, Thomas Lane plead guilty after Derek Chauvin verdict? Almost 100%, say experts
Criminal justice experts say Derek Chauvin's conviction for the murder of George Floyd means the three other former Minneapolis Police officers charged are highly likely to take plea deals Thomas Kiernan Lane, Tou Thao, Derek Chauvin and J Alexander Kueng were at the scene of George Floyd's murder (Hennepin County Sheriff's Office)
Update: Minneapolis ex-police officer Derek Chauvin is now set to be sentenced June 16 on charges including second-degree unintentional murder in the death of George Floyd, a Minnesota court said on April 23. Chauvin's attorneys will have 60 days to appeal the outcome. Chauvin's sentencing will take place at 1:30 pm CT, according to the court schedule.
--------
According to multiple criminal justice experts, ever since Derek Chauvin was convicted of the murder of George Floyd, the three other former Minneapolis Police officers charged with lesser charges have a diminished chance of walking free.
After a jury found him guilty of second-degree murder, third-degree murder, and manslaughter, earlier this week, Chauvin, 45, faces up to 40 years in prison. Meanwhile, former officers Tou Thao, Thomas Lane, and J. Alexander Kueng face charges of aiding and abetting second-degree murder and aiding and abetting second-degree manslaughter. All four officers were fired the day after Floyd's murder on Memorial Day, last year, and Hennepin County prosecutors charged them in early June 2020. Since the summer, Thao, Keung and Lane have been out on $750,000 bail each and are expected to stand trial together starting August 23. Chauvin's sentencing, on the other hand, is scheduled for June 16.
READ MORE
Derek Chauvin verdict: Twitter slams first police report calling George Floyd's death a 'medical incident'
How many years will Derek Chauvin be sentenced for? The maximum time George Floyd killer could go to prison for
'Plea deal is looking better and better'
Mike Lawlor, a nationally recognized expert on criminal justice reform and a former member of the Connecticut state legislature, said that he has no doubts that the likelihood of the rest of the ex-cops being convicted has increased manifold.
"I'm almost 100% confident that likelihood of guilty pleas in all three cases has just gone up by a lot," Lawlor, who is presently an associate professor at the University of New Haven, told Insider. "I think that the certainty of the conviction is extremely high and the possible penalties are also extremely high under the circumstances."
He believes that at this point, however, "the ball is probably more in the prosecutor's court" and that Thou, Lane, and Kueng are better off taking a plea deal rather than leaving it all up to the jury in the trial. However, there have not been offered any pleas by the prosecutors yet and it is still to be seen whether the prosecutor is willing to cut a deal with the three men at all.
The lawyers for the officers could push for plea deals though, given the prosecution's sweeping victory in Chauvin's case, according to Justin Hansford, a civil rights activist and law professor at Howard University. "They certainly can get a fair trial, but 'will they decide to go to trial' is the question," Hansford told USA Today. "I think that the main impact from their perspective is on their calculation as to whether a jury is likely to give a conviction. If I was a lawyer for the other police, I would say that a plea deal is looking better and better."
'Their case isn't a slam-dunk by any stretch'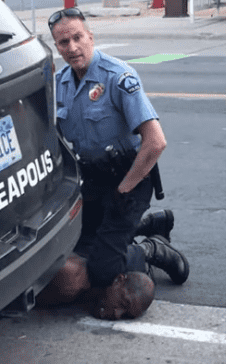 While securing a conviction against Derek Chauvin relied on making a strong argument by the prosecution, the case against the three other former police officers charged in Floyd's death is harder to prove, as multiple factors are involved, experts said.
"Their case isn't a slam-dunk by any stretch of the imagination," said Bradford Colbert, a Minnesota public defender and law professor at Mitchell Hamline School of Law in St Paul. One of the advantages that the defense lawyers will now have is seeing the state's arguments in Chauvin's trial which claimed in part that the other officers were simply following Chauvin's lead as he was the most senior officer on the scene that day. "Given the other officers' more limited role, that will be a harder case to prove," said Ted Sampsell-Jones, a criminal defense attorney and law professor at Mitchell Hamline. "Not impossible, but more difficult."
Another hurdle would be the fact that two of the officers were rookies with less than four days on the force, compared to Chauvin, a 19-year veteran who had trained one of the rookies. Thao had been a full-time officer at the department since 2012. Kueng and Lane were rookies at the time. "I think two of them were like in their first week or two on the job to start with, so obviously normally you'd expect them to get a much more lenient sentence than Chauvin would get," Lawlor said. "What I'm sure prosecutors have to factor in is what the public reaction to that might be."