Derek Chauvin verdict: What's next for Alexander Kueng, Thomas Lane and Tou Thao? Ex-cops to face trial in Aug
Tou Thao, J Alexander Kueng and Thomas Lane, who assisted Chauvin during the arrest, were fired after Floyd's demise on May 25, 2020 Thomas Kiernan Lane, Tou Thao, Derek Chauvin and J Alexander Kueng were all allegedly involved in George Floyd's death (Hennepin County Sheriff's Office)
Following the conviction of former Minneapolis police officer Derek Chauvin on charges of murder and manslaughter in the death of George Floyd, many are wondering what's next for the three other officers charged with aiding and abetting Floyd's death. Tou Thao, J Alexander Kueng and Thomas Lane, who assisted Chauvin during the arrest, were fired after Floyd's demise on May 25, 2020.
Floyd was being arrested on suspicion of using a counterfeit $20 bill to buy a pack of cigarettes at a corner market in Minneapolis. The victim panicked and pleaded to police that he was claustrophobic when they tried to put him in a squad vehicle, and they pinned him to the ground.
RELATED ARTICLES
How many years will Derek Chauvin be sentenced for? Here are all the charges on which he was found 'guilty'
Candace Owens says Derek Chauvin verdict was not fair, Internet asks 'why she hates Black people so much'
According to the report, Thao, Kueng and Lane had responded to reports of a "forgery in process," and did not directly cut off Floyd's breathing. The trio was later charged with aiding and abetting unintentional second-degree murder and aiding and abetting second-degree manslaughter. Both counts carry up to 40 years in prison.
On August 23, Thao, Kueng, and Lane will stand trial in Hennepin County, Minnesota. They are currently out on a $750,000 bail.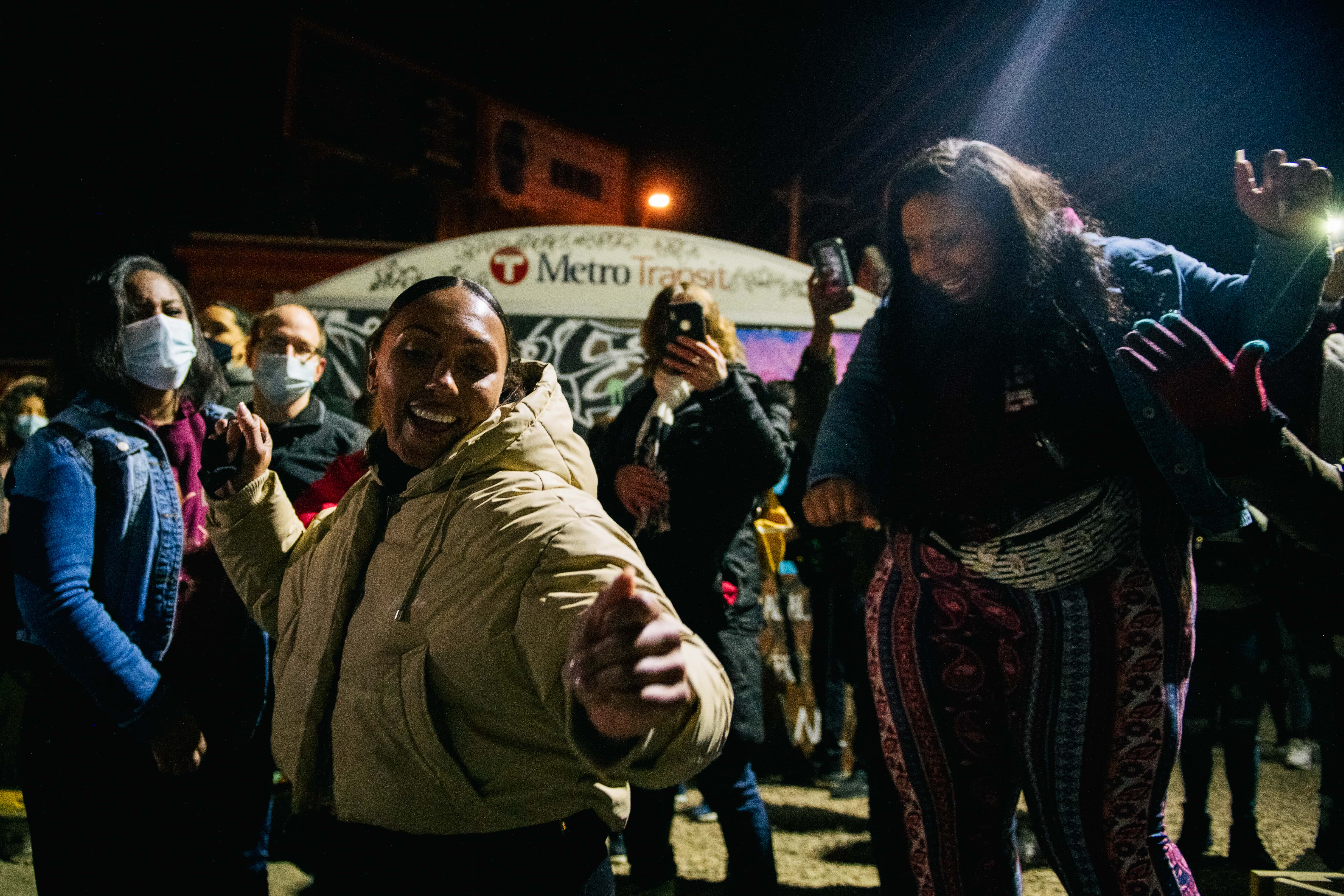 Chauvin's trial stemmed from a bystander video that saw Floyd gasping. "I can't breathe," he said repeatedly as onlookers begged Chauvin to stop pressing his knee on Floyd's neck. However, the former cop did not stop. He placed his knee on Floyd for nearly 10 minutes, before he slowly went silent and limp.
Numerous states and cities restricted the use of force by police in the months that followed. Major changes were made to disciplinary systems, and police departments were subjected to higher scrutiny.
That said, Chauvin's guilty verdict gave critics in Minneapolis enough reason to celebrate around the city. Despite Covid restrictions, people inundated the streets surrounding the courthouse. Family members of Floyd gathered at a Minneapolis conference room. Meanwhile, at the corner where Floyd lost his life, a crowd chanted, "One down, three to go!" — referring to Thao, Kueng and Lane.
It's worth noting that defense attorneys for the former Minneapolis police officers had filed motions to move the trial out of Hennepin County alleging that the jury pool's perspective had been skewed by the media coverage of the high-profile case.
"I feel like heaven is standing on my shoulders," George Floyd's sister LaTonya Floyd told a local news crew that had joined her and other family members watching the trial. "My brother got justice, and that's very rare," she said. "He didn't deserve that. He didn't deserve none of that."
LaTonya's reactions follow that of her brother Philonise Floyd, who much like their sister, has been vocal about his brother's tragedy and bringing justice to it in the last one year. Philonise, who was present in the courtroom for much of Chauvin's trial, immediately told reporters, "I feel relieved today that I finally have the opportunity for hopefully getting some sleep," after the verdict was announced. Chavin's verdict was announced by a jury of six White people and six Black or multiracial ones, all of whom deliberated for two full days before the verdict was announced and Chauvin was immediately remanded with handcuffs.