Demi Lovato apologizes after being slammed for controversial sex assault prank she played on her bodyguard
The singer stated that she pranked her bodyguard Max by calling a lady of the night on him as a joke, only thing people did not funny her prank funny. Demi Lovato (Source:Getty Images)
Demi Lovato found herself facing a barrage of criticism after people turned against her when she shared details about a prank which she thought was the 'funniest'. During a Q&A session on Twitter, Demi recalled one of the pranks that she had carried out on her bodyguard. In the now-deleted tweet, Demi stated that she pranked her bodyguard Max by calling "a lady of the night" on him as a joke.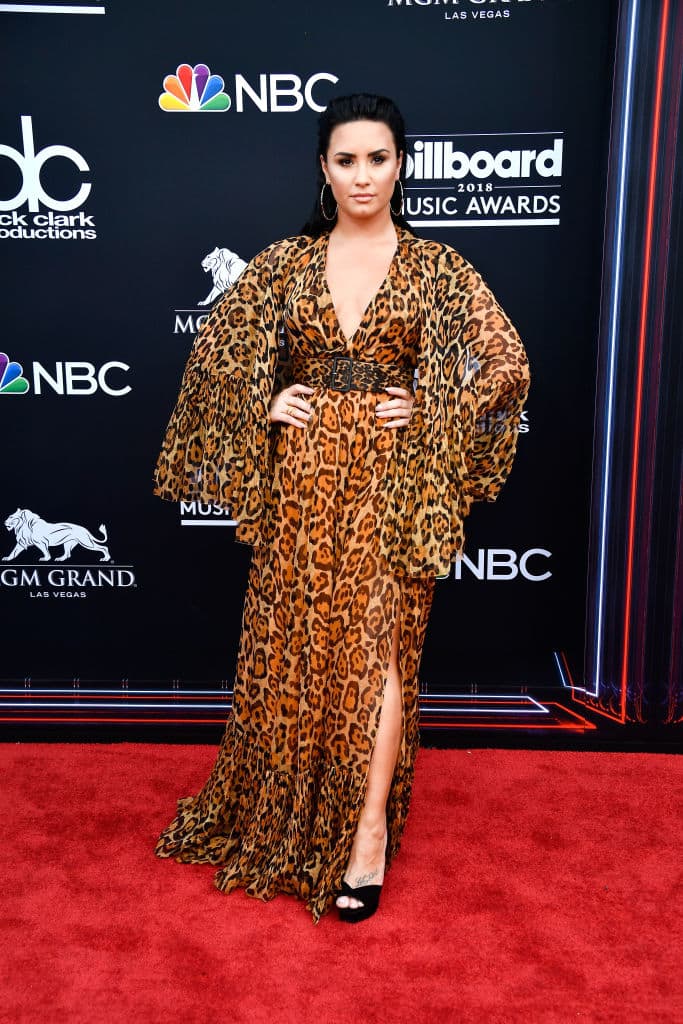 "She walked into his room without permission and grabbed him in his 'area' and he freaked the f— out hahahahaha," Demi added.
However, some were not happy to read this and others did not see the joke in this. People were quick to point out that her actions sounded more like an assault than a joke. "Let me say it louder: ASSAULT IS ASSAULT!!!!! Statistics show you're most likely to be assaulted by someone you know. I can't even imagine hiring someone to do the worst thing you can do to another human being and claim it's a prank? MEN CAN BE ASSAULTED TOO!!," one Twitter user commented.
This was enough to set the comments rolling in. "Acceptable just because the victim was a man. I won't stand behind double standards that HARM others. Even if Demi's friend found this joke funny, it's disgusting that she would advocate for it. Almost like an encouragement telling her fans this kind of action is okay. It's NOT OK," read another tweet. After seeing fans were in no mood to 'joke', Demi decided to come forward and issue an apology but not before making her annoyance clear.
The singer hinted that she did not understand why people were making the prank a big issue."I swear I could tweet something about craving jelly beans and it would offend someone," she wrote. She later hinted that she is no stranger to sexual assault as she too has been a victim of it in the past. "For all of those coming at me rn, listen to the lyrics of 'Warrior' and maybe you'll have more compassion for someone who made a simple mistake. Of all people, I know about sexual abuse. You don't have to educate me," she wrote.
"So sorry if anyone was offended," she added. Demi further indicated that there was more to the story than what people know when a fan tweeted, "We know you and your story." In response to this Demi noted, "That's just the thing… people DON'T know my full story."
However, if we go with the #MeToo and Time's Up movements, then as pointed out any assault should not be taken as a joke and any such violation of a person's privacy should not be a subject of a prank. For all we know, Demi could have handled the subject better and realized that a mere apology does not make things right, nor does saying 'it happened to me too' help matters.
Demi has hinted in the past that Warrior was a song close to her where she wrote her personal emotions. In an interview with Cosmopolitan, she admitted the real meaning of the song could be understood only by those close to her. "My family knows what it's about. When I'm ready to open up that subject with the outside world, then I'll be free to talk about it. But right now, it's kind of one of those things where the lyrics speak for me. It's all in the song," she said at that time.